"it's All About The Timing"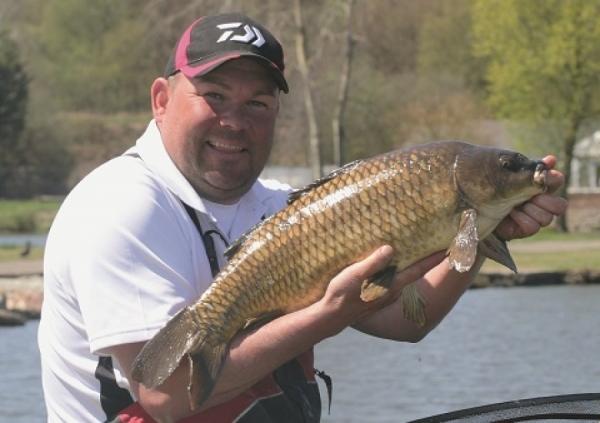 Raison reflects on Fisho success.
If one man's name has been on the lips of the Country's match anglers over the last five days, it has been that of England International, and Daiwa and Old Ghost backed ace, Will Raison.

On Sunday, Will put up what many have described to be the best display of angling that they have ever witnessed – winning the Fish 'O'Mania International challenge individually, and helping Drennan Team England to victory.

But Will, and team mate Alan Scotthorne didn't have it all their own way – with well over half of the match gone, England were lying fifth – almost 20 kilos behind the eventual runners up, Scotland.

Will explained: "If there is one area of my fishing that I have been giving a lot of thought to recently, it has been knowing the right time to change lines – and it is this above all else that can be the difference between winning and coming nowhere. The fish in most of our commercials are cleverer than ever now, so you often have to nurture a line before you can plunder it.

The key is to get the fish feeding very confidently, so that when you go on a line you can catch quickly. By switching to the margins at the right time on Sunday, Alan and myself were able to catch big fish very quickly – a move that allowed us to pull back on Scotland.

Knowing when to make a change is the most difficult thing to get right – if you switch lines too early before the fish have had chance to gain confidence, you will struggle to catch, but leave it too late, and you may not have enough time to capitalise on the fish in front of you. This knowledge only comes with experience, and between Alan, myself, and the management, we managed to get it about right!

My margin line was fed with a coarse fishmeal groundbait, and I fished over the top with seven dead maggots, mounted on a size 12 Gama Carp hook. Because I had to land the fish quickly, I fished with no nonsense 0.20mm line, matched to soft, but powerful Daiwa Grey Hydrolastic. I fished a 4x14 float for stability, and set my bait to fish one inch overdepth – so as soon as a carp picked up my bait I saw an indication."

For more information on Will's deadly margin tactics, check out the August issue of Pole Fishing, on sale now!