Klimzcuk And Roberts Sign For Drennan!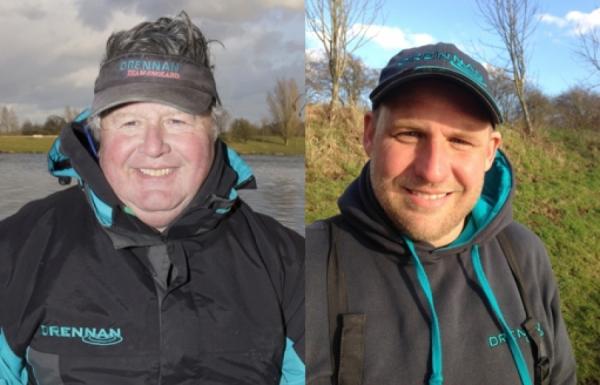 Drennan has added two highly respected anglers to its ever-impressive portfolio.


The first is England Veteran Joe Roberts from Northamptonshire, a long-serving member of the Kamasan Starlets squad who has also coached the England Disabled, Veterans and Juniors on a regular basis. He is now a successful member of the England Veterans himself with several section winning medals under his belt. Joe is a great all-rounder and particularly well known for his bream and skimmer prowess on both pole and feeder.

Lee Klimzcuk is another very talented signing. The 38-year-old former Essex County team man from Whittlesey, Cambridgeshire, is particularly adept at catching bags of silverfish, both in Ireland and on his local Fenland circuit. Amongst a number of prestigious wins, he is a three-time Norfolk Broads champ, King Of Clubs champ, Muckno Autumn Festival champ and White Acres Winter Festival champion.

These two signings add to an increasingly powerful line up that includes the likes of Alan Scotthorne, Steve Hemingray, Simon Willsmore, Stu Conroy, Wayne Swinscoe, Darren Davies and Dean Barlow.