Kobra Open Match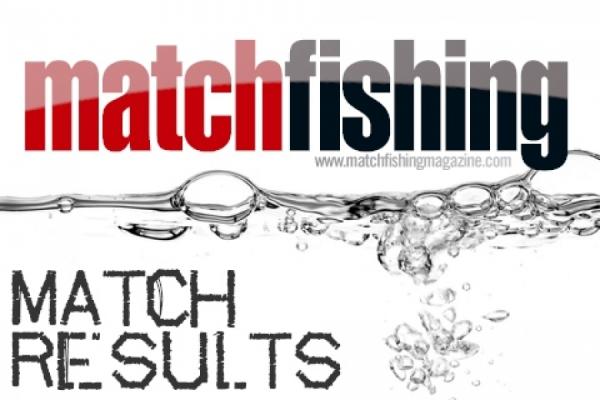 Results of the midweek Kobra Open Match


WEDNESDAY 'KOBRA' OPEN. LAKE TWO DYNAMITE MAKINS. 6 July 2011.

Number of pegs: 15.

Although there were carp showing all over the lake, Lake Two at Dynamite Makins fished hard for most competitors in the Wednesday Kobra Open.

The exception was Sensas 04's up and coming star Ben Lockwood. Fishing peg A13, Ben opted for pellet waggler from the start, and feeding 8ml pellet caught his first carp after 10 minutes. He kept fish interested all match to end with 155-06 for a clear win.

Second placed Pete Eden (Syston Casters) on peg A4 struggled for bites throughout but managed to put 86 -08 on the scales, all coming to method feeder fished to the big island.

John Adamson (Kobra Feeders) took third with 57-08 from peg A20 on method feeder, and included tench, bream, stockies, crucian carp and 4 better carp, all on method feeder.

RESULT
• 1st Ben Lockwood Sensas 04 152-06
• 2nd Pete Eden Syston Casters 86-08
• 3rd John Adamson Kobra Feeders 57-08


THURSDAY 'KOBRA' OPEN. DYNAMITE MAKINS, THAMES & INNER AVON. 7 July 2011
Number of pegs: 23

The Thursday KOBRA Open was fished on Thames & Inner Avon at Dynamite Makiins, with Thames dominating the weights.

Baz Smithson continued his excellent run of form to take top weight from Thames peg 1 with 56-04. Baz started with meat across for some small fish and then switched to paste in the margins for some big carp in the latter stages.

Kev Walters (Team Makins) on Thames 15 fished a similar match for his 47-08 for second place, edging another in form angler, Frank Prizzimmenti (Castle Ashby) on Inner Avon 9, who had 46-00, into third. Frank caught early on using method feeder, and late on using pole with meat in the margins.

RESULT
• 1st Baz Smithson Gedling Tackle 56-04
• 2nd Kev Walters Team Makins 47-08
• 3rd Frank Prizzimenti Castle Ashby 46-00
• 4th Ian Morris Rugby 43-14
• 5th Wendell Ward Best Baits 38-08
• 6th Phil Porter Rugby 35-00


The Thursday KOBRA Open on 14 July will be on Dynamite Makins Phase 2, Crater and Reptile.