Lee Kerry's Winter Blog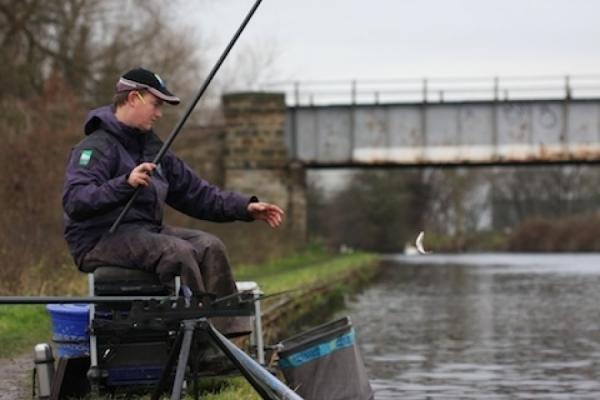 Wrap up warm and get out there to catch some fish!
Unfortunately that doesn't always seem to be the case, and in the last few weeks I have been disappointed to see match attendances dropping as more and more people choose to stay at home rather than brave the cold.
I must say that the warmth of my bed this Sunday when the alarm went off at 6am was still very appealing, but with a good match ahead, a flask and plenty of warm clothes it wasn't long before I was buzzing about what lay in store.
With these thoughts running through my head I wanted to use this month's blog to try and inspire some enthusiasm to those of you who may otherwise be waiting for warmer times.
First of all, it is all about getting comfy. I get called a 'softie' by some of my hardcore northern mates, but a good set of thermals is a must for me in winter. I rarely, if ever, find myself cold on the bank. Usually I am warm, too warm at times, but that makes the day far more enjoyable. A few recent matches of mine have been bomb and feeder affairs and that's a method that goes hand in hand with an umbrella… or two! Only the other day I set two up! This actually makes the whole experience that much more enjoyable and when the match finishes and you come back for a post-match pint there is a real sense of satisfaction that you have taken on the elements and won!
So what of the fishing? Well, I can honestly say some of my best matches have been in the colder months. I regularly catch 10lb plus of roach from my local 'Stainy', and can remember catching over 20lb of roach two weeks running on the Fens circuit a few years back. Then I think back to the spring/summer, I had 14oz on the first match at Evesham this year, hardly bagging!
The thing with winter matches is that the fish are actually still feeding; in fact, roach feed in water down to about 2ºC to 3ºC. What is nicer still is that they like feeding on the bottom. None of this up in the water, slapping your rig over every five seconds waiting to get pulled in business. Instead you have to fish for them. Good presentation, feeding and decision making really come to the fore in winter, and this is often when I find my best run of form as there is a chance to learn and build on performances week on week!
This is what sometimes amazes me about winter attendances. If you find the right matches, at the right venues, with plenty of mates and plenty of bites, surely this makes winter a great time to be out in the fresh air!
I suppose the alternative is to struggle to the park and wrestle round the local shopping centre, then read about fishing in the mags! No thanks, I'll be doing my shopping online (thank you Amazon) and bagging up in my free time!
So if you think winter fishing has not always been for you, why not give it a try this year and see what you have been missing!
Read more from Lee Kerry every month in Match Fishing magazine.