Less Is More...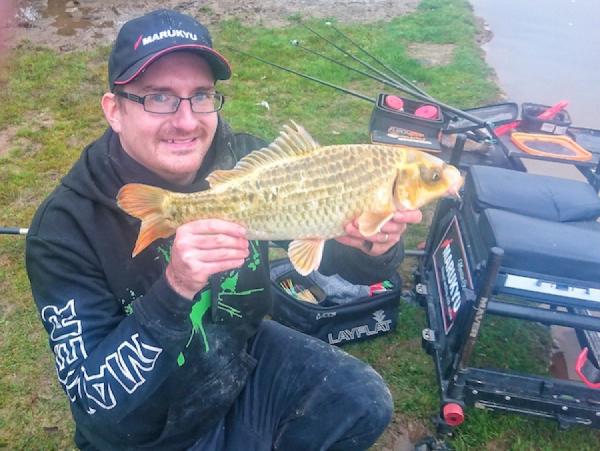 With the cold weather upon fishing can be that little bit harder, but as Anglers we all love a good old challenge.
Thursday, I decided to have a visit to Brookside Fisheries. It's a venue I don't fish too often, the main match Lakes are stocked well with F1s, but a decided to fish a lake, called Kingfisher, this is stocked with a bit of everything.
Lakes that are stocked with a variety of different species are always good fun this time of year, you just don't know what you are going to catch.
My rigs for the session were a simple, 0.13 mainline to a 0.12 hook length with a small 18s pellet hook, and a soft number 10 elastic. This would allow me to land pretty much everything I hooked.
Soft pellets, are a great bait to get a bite this time of year, so I went with my good old favourite, the 6mm Jpz from Marukyu, and some soaked 2mm pellets with a few sprays of Scopex Amino, I find adding a little bit of flavour helps a lot this time of year, I don't tend to feed as much, so the flavour and smell of my bait plays an important role, in attracting fish into your swim, rather than running the risk of over feeding.
I started the session fishing the pole at 13m, after catching some small roach, I started to catch some nice skimmers. The fishing was good getting a bite every minute. After about 40 minutes I hooked into a nice carp about 4lb which was a good fight on light tackle, I went back in and hooked another big fish, which pulled my elastic half way across the lake, after a good fight I landed a lovely looking Ghost carp which had a hint of Koi. A beautiful fish to catch on a cold winters day.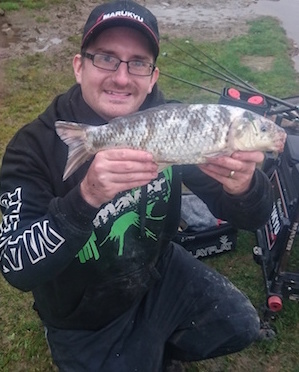 The session went well, resulting in about 40 skimmers, 20 roach and 12 carp. A decent net full, using only a few flavoured micros and a handful of Jpz pellets, it just goes to show when the weather is cold, sometimes less is more!
Martin Stokes.