Live Chat With Rob Wootton Tonight!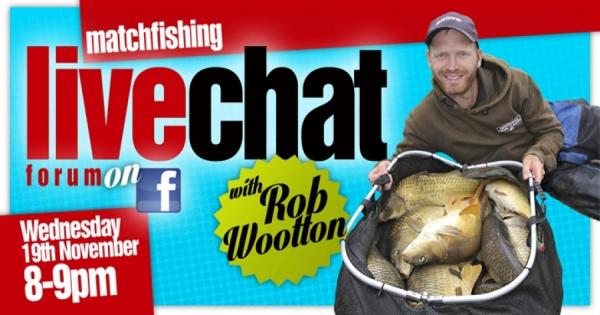 Get yourself onto Match Fishing's Facebook page tonight between 8pm-9pm…
We've got a treat in store for you tonight - an exclusive live Facebook chat with Match Fishing star contributor, Rob Wootton.
If you've got a question you need ask then tonight is the time to get it answered by an angler who's arguably had the best season of any angling superstar this year. Join in between 8-9pm this evening.
Visit our Facebook page and and get involved - you can even 'like' our page so you don't miss out on any future chats, events, comps and information.