Map Release Curved Side Puller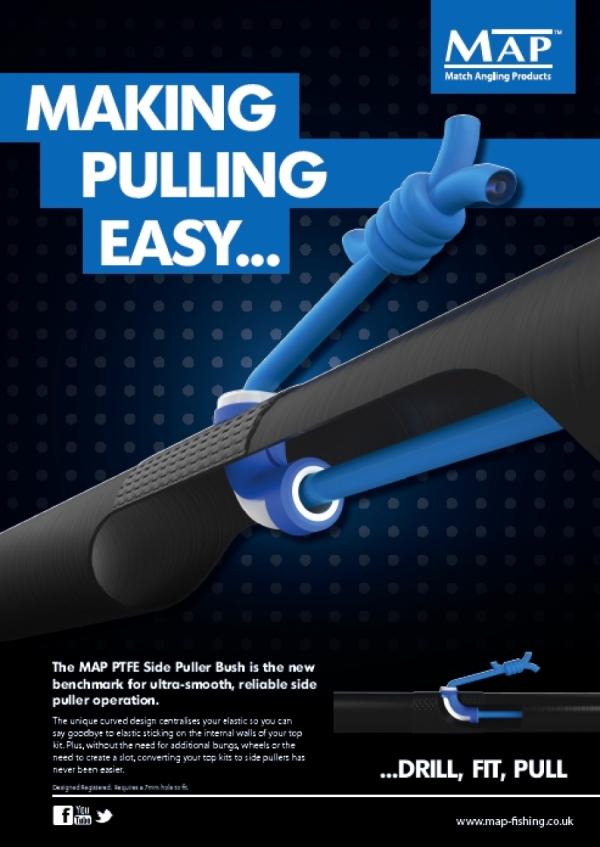 MAP launch curved side puller bush.
Side puller devices are all the rage now with several companies releasing their own versions.
MAP are the latest to evolve the side puller with their curved PTFE bush. The PTFE Side Puller Bush has been designed to increase the performance of a side puller kit by centralising the elastic inside the top kit.
The curved design also means the elastic doesn't flatten when the angler plays a fish using the side puller. It is a simple design but one that makes perfect sense.
The bush is also incredibly simple to fit and requires just a simple 7mm hole to be drilled into a reinforced section of your top kit.
They are also a great price with a pack of two costing £3.99.
The PTFE Side Puller bushes will hit the shops over the next couple of months.
We will have a full review in the December issue of Match Fishing.