Mark Pollard Joins Matrix

After several weeks of rumours on the Match fishing grapevine it has just been announced that angling Legend Mark Pollard had joined Matrix as a consultant. Mark, who is regarded as one of the best all round anglers in the country, is sure to bring a wealth of knowledge to the Essex based match brand.
Matrix media manager Craig Butterfield was clearly happy with the recent signing, " We all know that Mark is fantastic angler but he's also got a lot of experience with product development and this is an area where we'll really be utilising his skills. Mark will also be helping to promote the brand in the media and I personally can't wait to get out on the bank with him, picking his brains for the various features and videos we have planned".
This isn't the first time Mark has been involved with the company and we were keen to find out his thoughts on returning to a company he spent several years with previously. "It's strange but I've never really felt like I left, I've kept in touch with everyone and I'd often pop into the office for a coffee and a chat. I've always been a huge fan of the brand and I've been using products that didn't conflict with my Shimano sponsorship deal for the last three years. It's a really exciting time and I 'm over the moon to be involved, there's been a lot of investment in the brand, both financially and in the time and effort of all the team working behind the scenes and I think the next 12 months will really show just how serious we all are about growing Matrix and the range of products".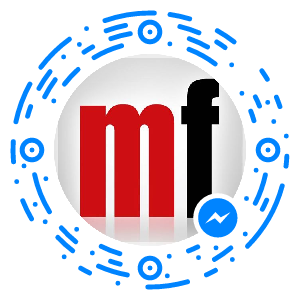 Contact us on Facebook!
Go to Facebook Messenger > Invite Friend (4th Tab) > Scan Messenger Code > Scan the image above.