Martin Greene Heads To Scotland For Daiwa Uk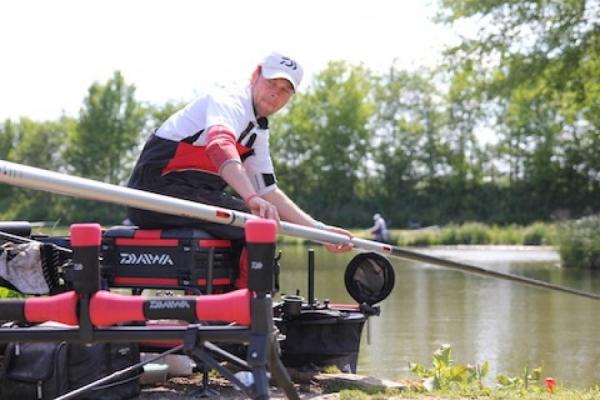 Daiwa sales rep and top match angler, Martin Greene, is heading North to the firm's UK head office in Scotland to take up the prestigious role of Commercial Manager for Daiwa Sports UK.

Martin added: "I have had a great 10 years on the road and must thank my retailers for the support and input they have given me in this time. I have learned some valuable skills and experiences during this period and hopefully take these into my new role as Commercial Manager. A few people have commented that my match fishing will suffer due to relocation, but it was an opportunity I could not refuse! I still plan to take part in a few bigger events in the future and hopefully this will keep me busy on that front, plus I will be based nearer to Ireland so maybe I might be paying a few visits on the festival scene over there!
"I will miss my time in team fishing which is what I really enjoyed. Winning Nationals and Winter League finals with Kamasan Starlets was a great and rewarding experience but now its time to move on and start a new chapter in my much loved fishing career.
"I might be tempted back South though, if they ever have a National back on the Grand Union canal!"

Located in the Milton Keynes area, Martin has been on the road as a Daiwa salesman for the past 10 years and his move to the UK head office will further strengthen the current management team as Daiwa continues to push on with its sustained sales growth in the UK, Ireland and Scandinavian areas.
Match Fishing magazine wishes Martin all the best with his future at Daiwa Sports.