Martin Stokes At Blundells Fishery In Warrington.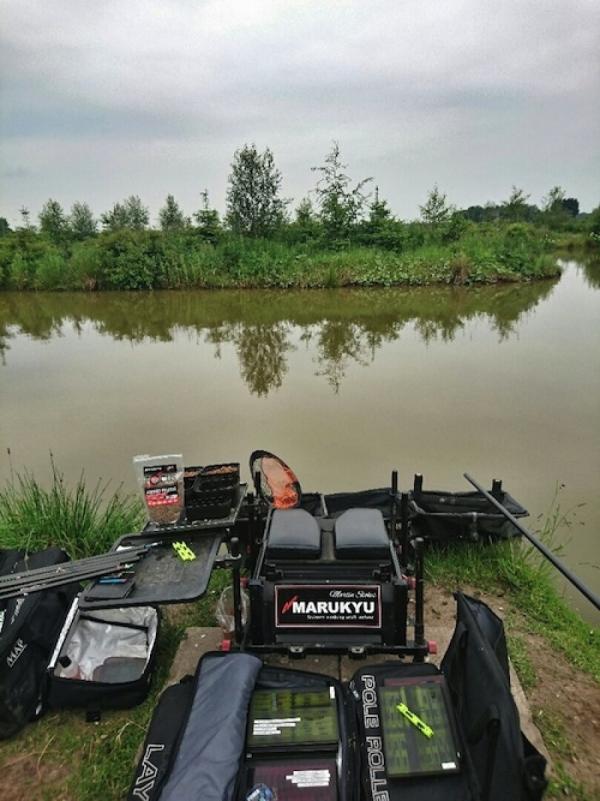 Like most anglers, I work five days a week and quite often work weekends. A couple of weeks ago I had a Wednesday off work, so I decided to have a go at the open match on Blundells Fishery in Warrington.
I fish here regularly at the weekends but I had never previously fished a midweek open match. With turnouts of more than 40 anglers at weekends, the midweek matches are normally about half that and I was excited by the amount of room we would all have.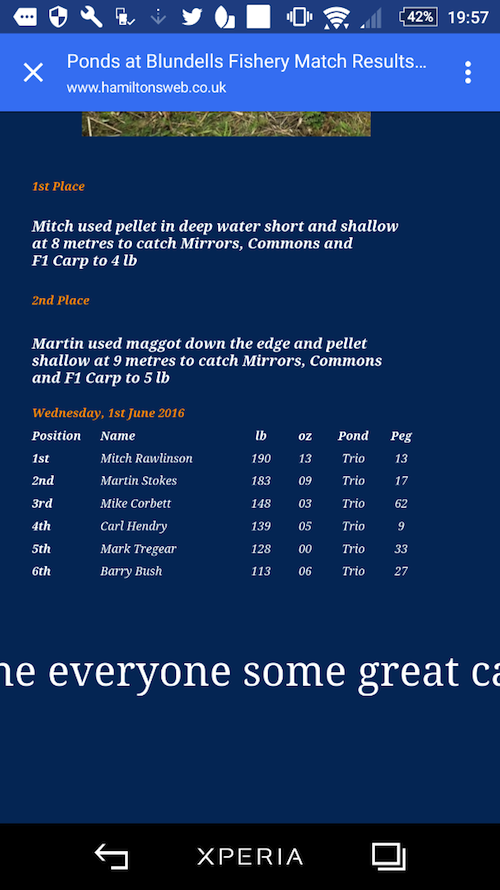 I fished the match the Saturday before and came fourth on the lake with 74lb but knew I would need about 120lb to win the match on the Wednesday.
They are always rover matches and I pulled out number 34 out of 60, so a pretty average draw. A lot of the early pegs were being taken in the area where the wind was blowing because fish have a tendency to follow the wind on a lot of venues.
I decided on Peg 17 because I knew it was an area that tends to hold a few fish, plus the wind was blowing into that end of the lake.
I started the match fishing short on maggots and nicked a few decent carp, while I fed my all-important shallow line with 6mm Focus pellets.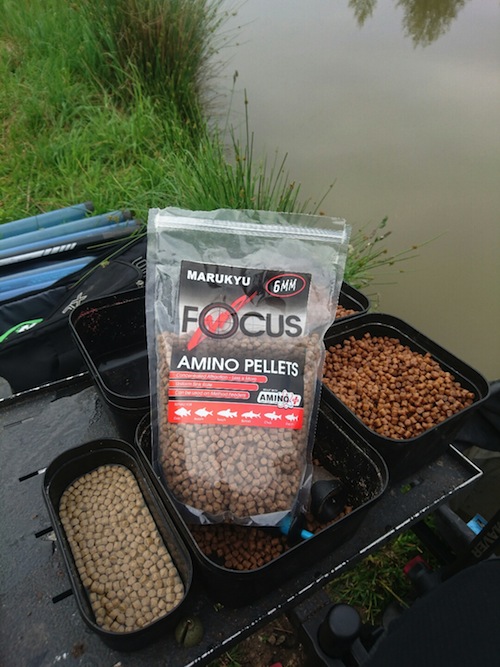 After an hour I decided to have a look on my shallow line and I didn't look back for the rest of the match.
I always like to use a light 0.1g float when fishing shallow and when I start missing bites I increase the float size when it becomes solid. I ended up fishing a 0.4g and F1s were simply hooking themselves.
A banded 6mm Focus pellet was the best bait by far and I ended up weighing 183lb 9oz. It was only good enough for 2nd overall, with 190lb winning the match. It was an enjoyable action-packed day and it shows that sometimes working weekends has its perks. It was certainly the best day's fishing I have ever had on a Wednesday!