Martin Stokes Reports Back From His Match At Heronbrook Fisheries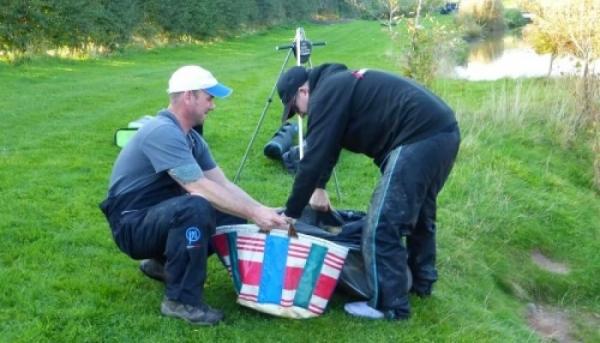 Sometimes you just have a day's fishing that you will never forget, well last Thursday I had one, catching my personal best match weight ever.

I had a club match on the Match Lake at Heronbrook Fisheries, with the Cheshire Maver team. The match lake at Heronbrook is only a venue I have fished only a handful of times, so went I drew peg 4 I didn't quite know what to expect, the lake holds a good head of F1s and some big Carp upto 20lb.

I started the match on the method feeder loaded with 2mm sticky method pellets and a banded 6mm , chucking to the big Island in the middle of the lake, I caught a couple of small F1s and a small mirror carp within the first 15 minutes. I could fish topping all over the lake, and it was pretty clear there were plenty of fish shallow despite the rain.

I decided to have a ping a few 6mm Focus pellets at 15m to see if I could bring a few fish into my peg, after about 40 minutes I decided to have a look on my shallow pole line with a banded 6mm Focus Pellet on the hook. It proved to be a good decision, within seconds my float flew under with a hard fighting F1. I continued to fish this line for a good couple of hours, lifting and dropping my rig through the water was by far the best way to get a bite.


With about 3 hours of the match to go, I decided to start pinging pellets at 11m, I was now thinking how I could catch them quicker, and thought if I could catch them shorter it would waste less time shipping the pole in and out. After 30 minutes of priming this line I had a look and within seconds again my elastic was getting ripped out my another F1, I continued to catch well on this line for another couple of hours. At this stage of the match I knew I was catching well, but still felt like I would need a good last hour to push for the match win.

I started throwing 6mm Focus Pellets at about 7m, again this would improve my catching speed. I find allot of anglers tend to up the size of their elastic when trying to catch big weights, but when fishing for F1s this can lead to bumping allot of the smaller stamp fish, so I tend to avoid doing this when speed fishing for F1s. The last hour of the match was the best, I property landed about another 45 fish. At the end of the six hours, I knew I had a really good weight, and after nine weighs I ended up with a unbelievable 300lb exactly, which won the match with 205lb coming second and 161lb coming third.
Every fish was an F1, apart from the one carp. Was also told by the Fishery owner after the match that it was the new lake record for the match lake at Heronbrook, which really topped off one of my most memorable matches I have ever fished.

I hope you see you on the bank soon, and tight lines.