Martin Stokes Was At Meadow View Fisheries!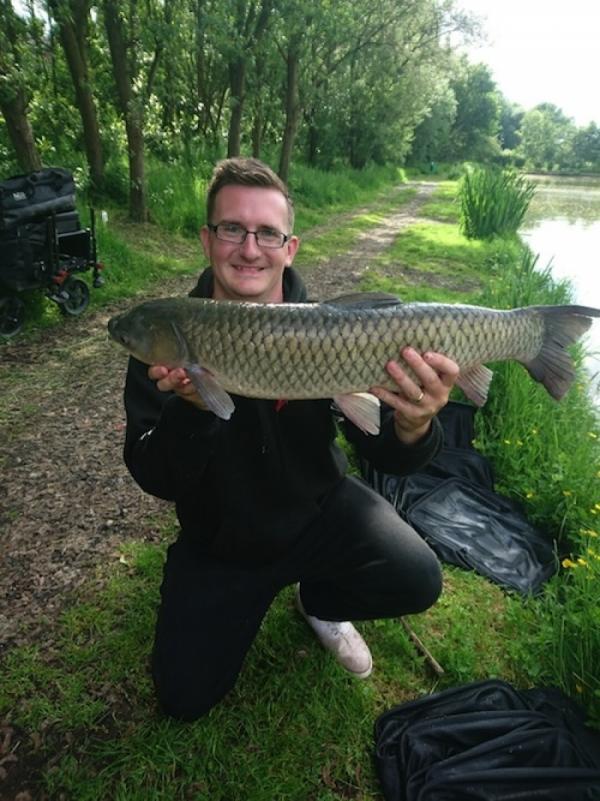 After working all weekend, I had the bank holiday Monday off work, so I decided to go to my local fishery, Meadow View. The match was a special charity memorial for Dave Berry, the former fishery owner. It took place across the whole complex and with well over 40 anglers booked on, it was great to see so much support to celebrate a top bloke.
After purchasing a few tickets for the after-match raffle it was a draw time. The fishery consists of three lakes – Linnet, Thrush and Lark. The talk before the start was that you needed to draw on Linnet to have any chance of winning. When I pulled out Peg 38 on Lark I wasn't exactly running to it. Lark is the largest lake and can sometimes be a real challenge. I had a chat to a few on the regular anglers and they said that 13lb was the best weight from that end of the lake on the open match the day before.
On all the lakes the carp were cruising around under the surface, but I was told that they would be more interested in sunbathing rather than feeding. I fancied the chance of mugging a couple on the long pole early, so set up a few shallow rigs.
At the all-in, I picked up my mugging rig and flicked an 8mm Marukyu Focus Pellet in front of a big carp – it took it! After a good fight a 16lb mirror carp was in the net. Happy days.
I managed to mug another carp about 10 minutes later. This time the fish nearly took me to the other side of the lake. It was a good job I had a side puller on my top kit. It was a rare Meadow View grass carp (my favourite species of fish) and a real struggle to get in my landing net because it was so long.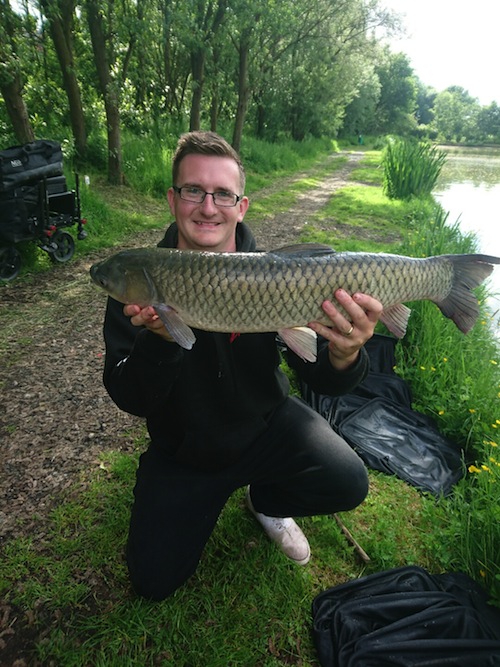 At this stage of I had well over 20lb in the first 20 minutess, with just two fish!
Halfway into the match it was clear that the carp weren't playing ball, with only the odd small one being caught. I knew my two lumps were a real bonus, so I took a gamble to started feeding 6mm fishery pellets aggressively on my 16m pole line. The fish in Meadow View are big old carp and quite often back away from feed. However, decided that I had nothing to lose, with only a few anglers having a carp or two.
After 15 minutes of pinging pellets I hooked into an 8lb mirror carp. Then I didn't have a bite for over an hour.
In the last 30 minutes I had a good run of carp from 3lb to 6lb, all caught shallow at 16 metres pinging 6mm fishery pellets, with a 6mm banded Marukyu Focus Pellet on the hook.
When the scales came round to me the best weight on my lake was just over 30lb. I weighed 62lb 10oz, which comfortably won the lake. Once all the others were weighed in I had finished second overall, with the match being won off Linnet. It was a hard day's fishing but a totally enjoyable one. The event was a great success and a pleasure to part of, with a lot of money raised for charity.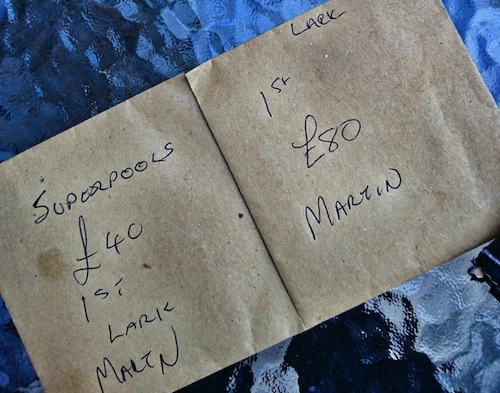 I didn't win anything on the raffle but I bought the missus and me a takeaway out of my winnings.
Overall a great sunny bank holiday Monday; it's a shame every Monday can't be like that!

Tight lines and see you on the bank soon

Martin Stokes