Match Fishing April 2019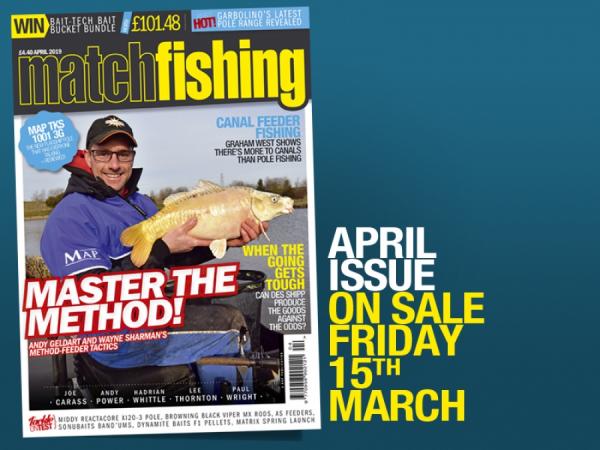 Digital Subscription – Print Subscription

Matrix Masterclass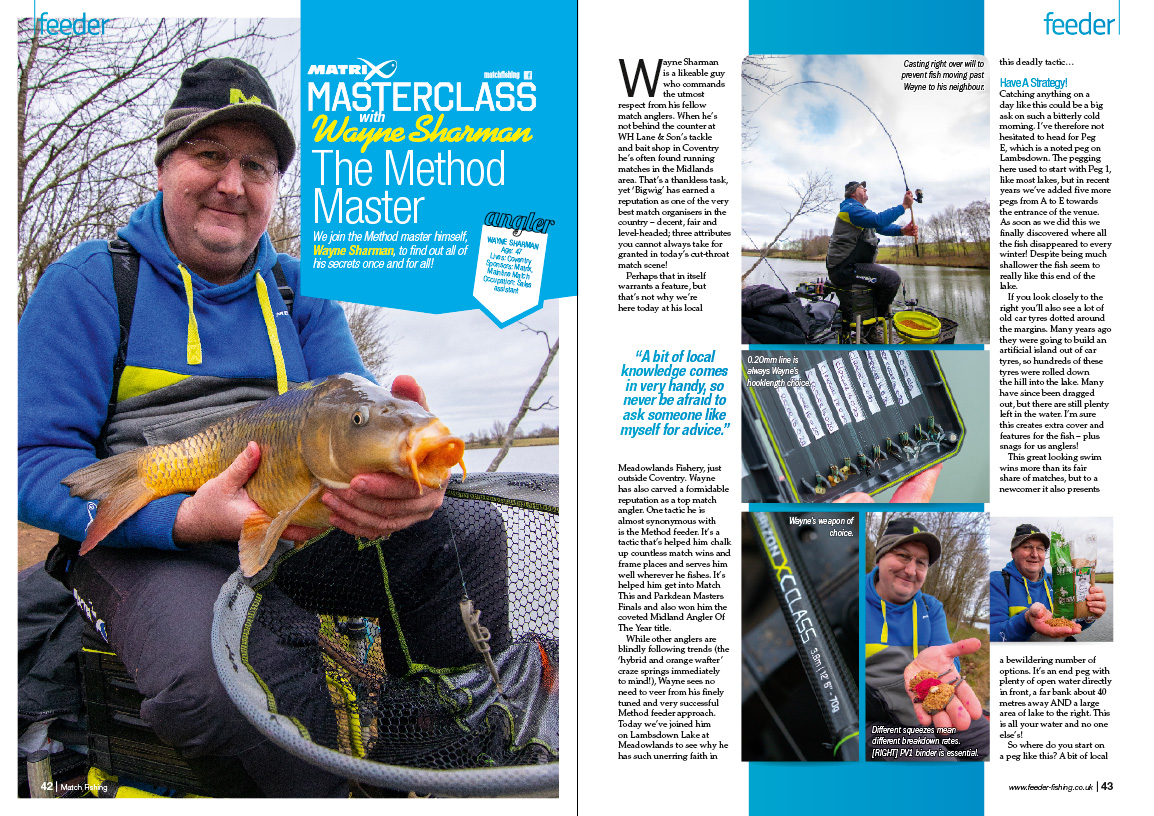 At last, we have finally got Midlands match legend Wayne Sharman to reveal his winning feeder techniques.
Andy Geldart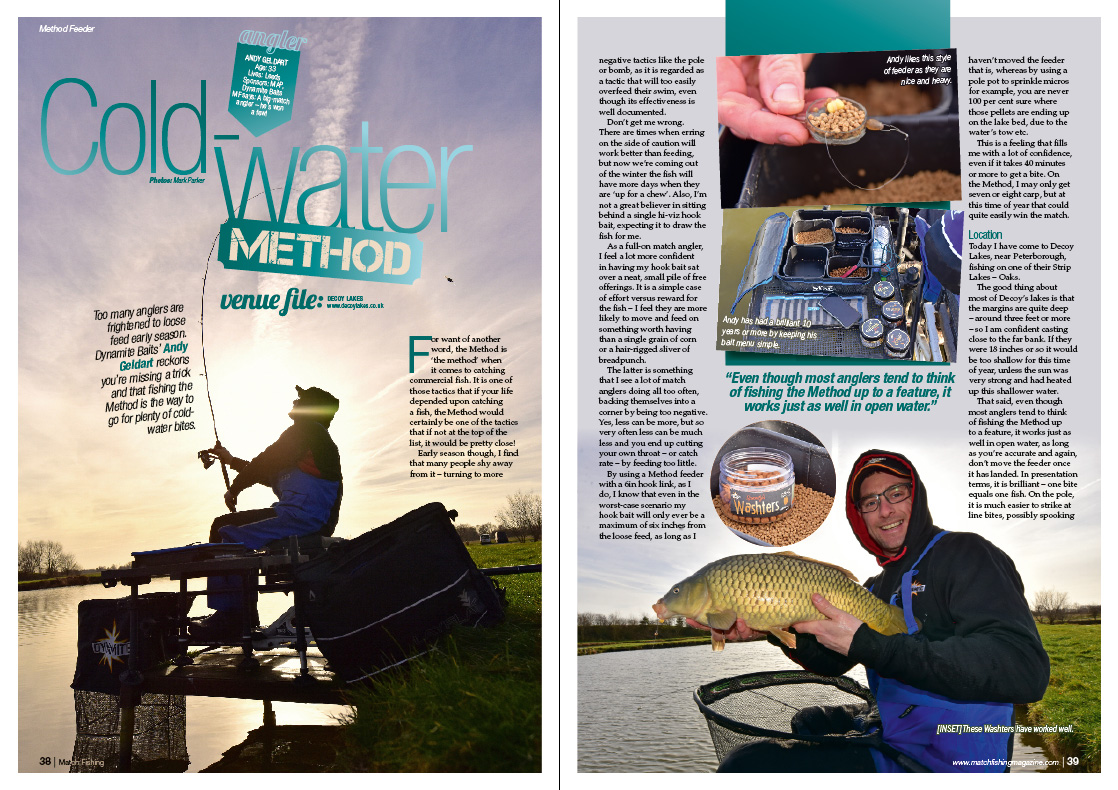 Few people have caught more on the Method feeder than Andy Geldart – here are his cold-water tactics.
Bag Up With Bait-Tech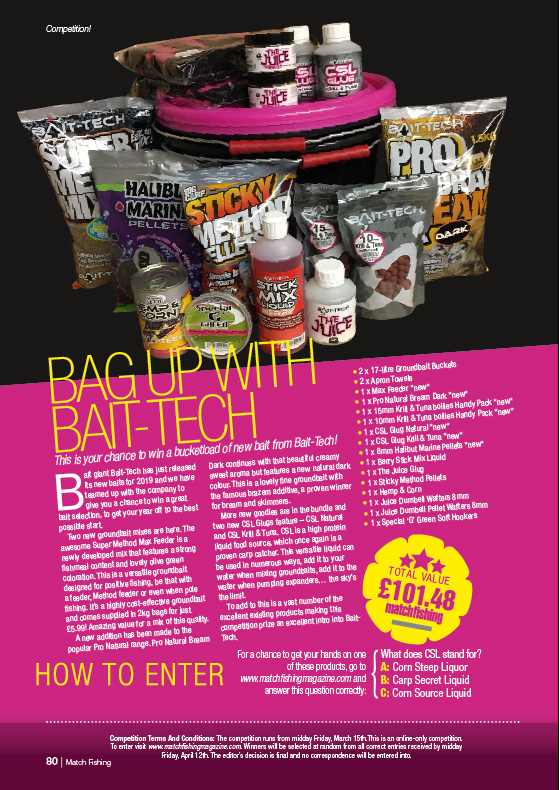 This is your chance to win a bucketload of new bait from Bait-Tech!
Des Shipp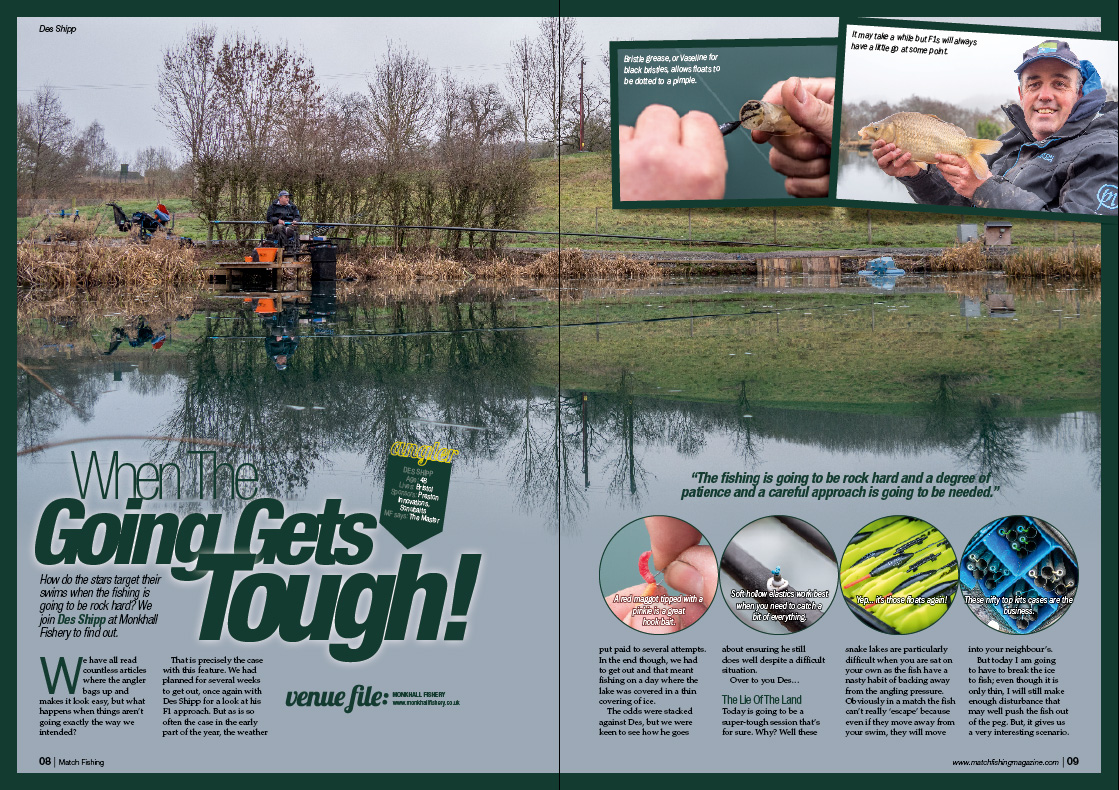 Des Shipp shows you how to catch when the cards are stacked against you.
Feeder Fishing… On A Canal?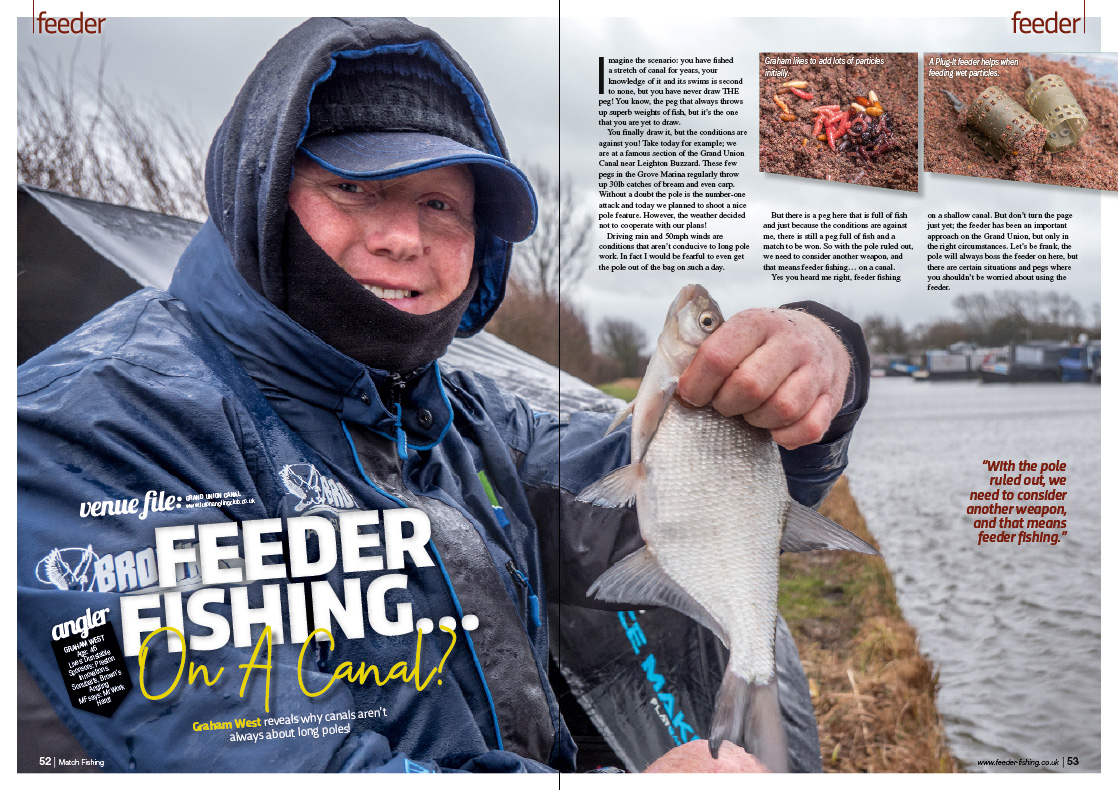 Graham West shows you that the feeder is a worthwhile tactic, even on narrow canals.
MAP: TKS 1001 3G
The pole that has become the talk of the town, the TKS 1001 3G – tested
Digital Subscription – Print Subscription