Match Fishing December 2016 On Sale Now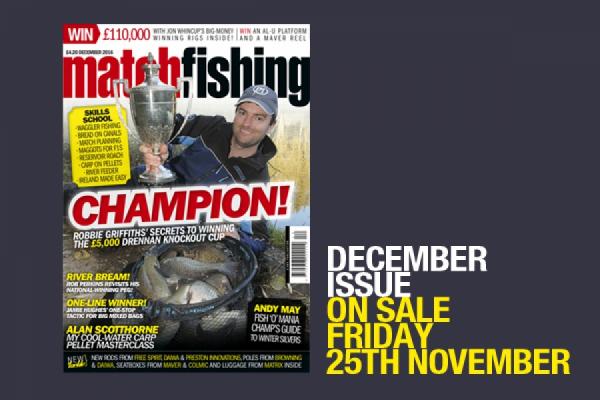 Digital Subscription – Print Subscription - Single Issue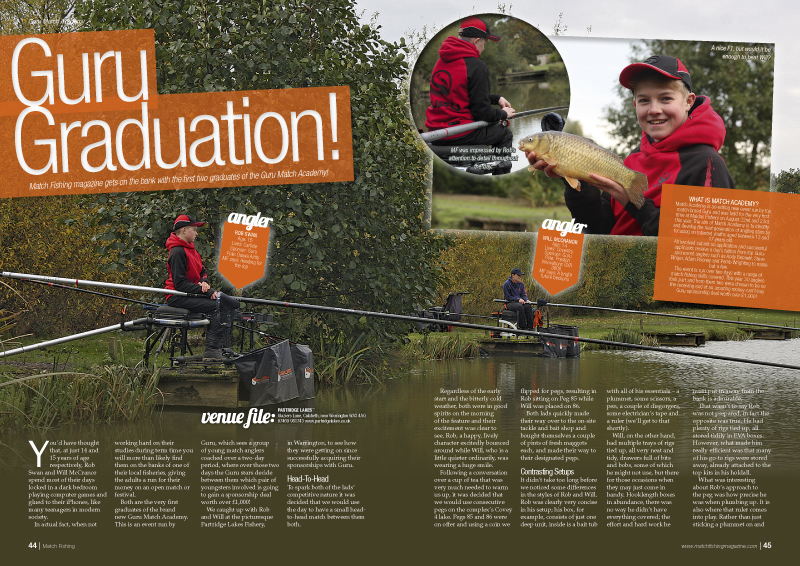 Guru Graduation
Match Fishing magazine gets on the bank with the first two graduates of the Guru Match Academy!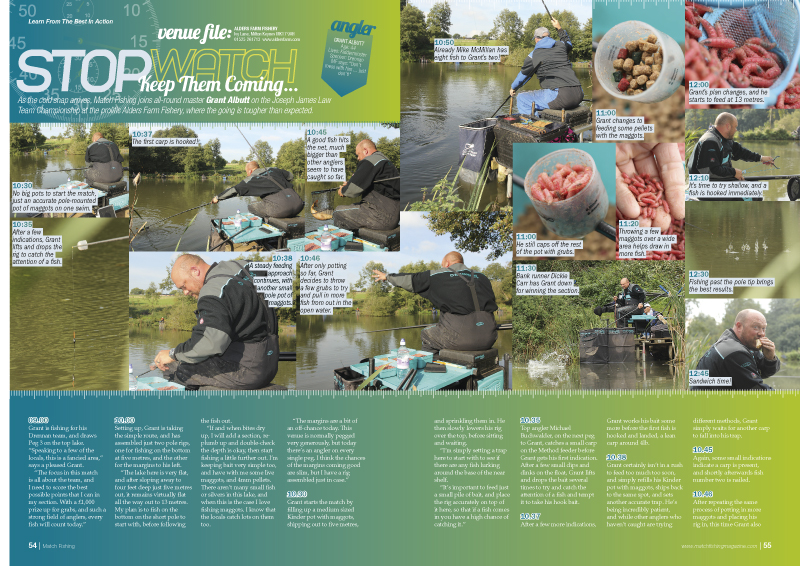 Stop Watch - Keep Them Coming
As the cold snap arrives, Match Fishing joins all-round master Grant Albutt on the Joseph James Law Team Championship at the prolific Alders Farm Fishery, where the going is tougher than expected!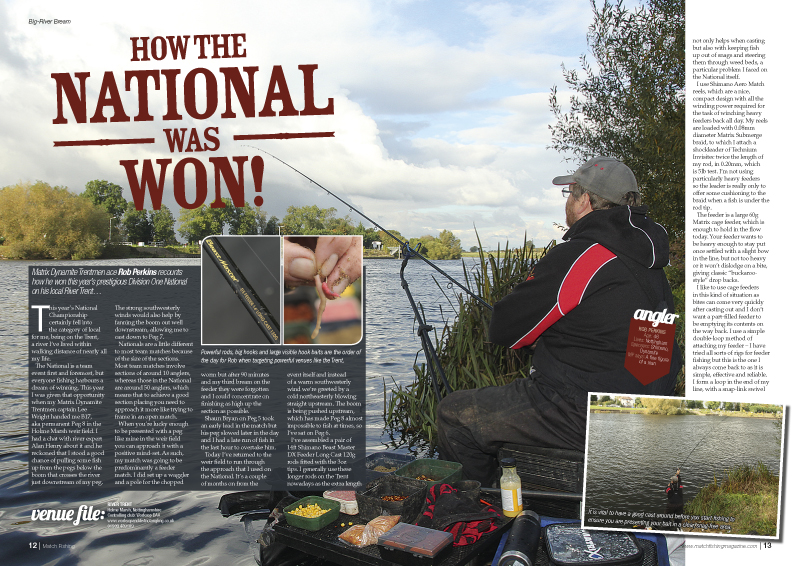 How The National Was Won!
Matrix Dynamite Trentmen ace Rob Perkins recounts how he won this year's prestigious Division One National on his local River Trent!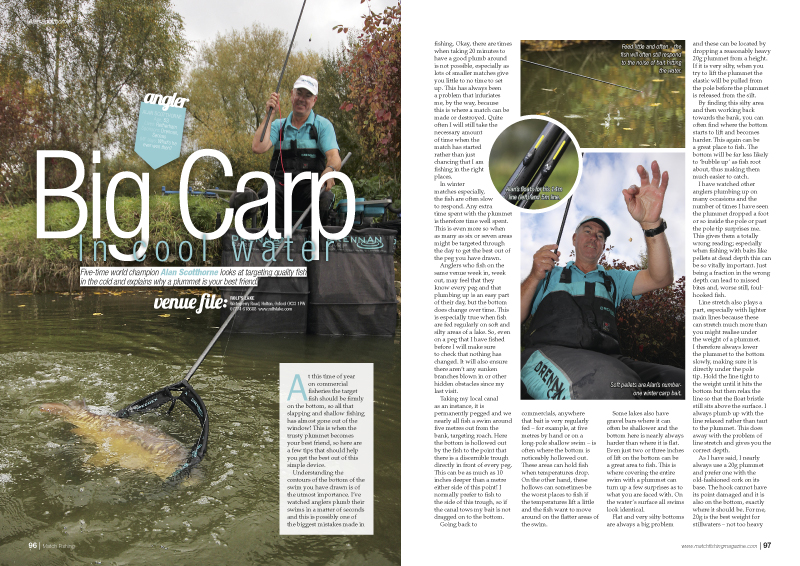 Big Carp - In Cool Water
Five-time world champion Alan Scotthorne looks at targeting quality fish in the cold and explains why a plummet is your best friend!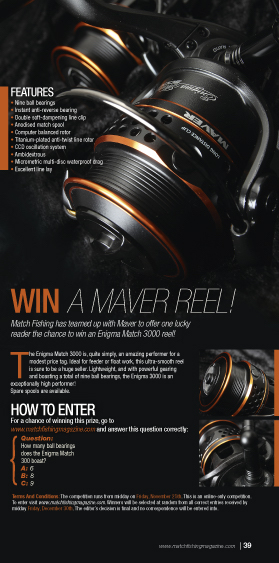 Win A Maver Reel
Match Fishing has teamed up with Maver to offer one lucky reader the chance to win an Enigma Match 3000 Reel!
Digital Subscription – Print Subscription - Single Issue