Match Fishing December 2018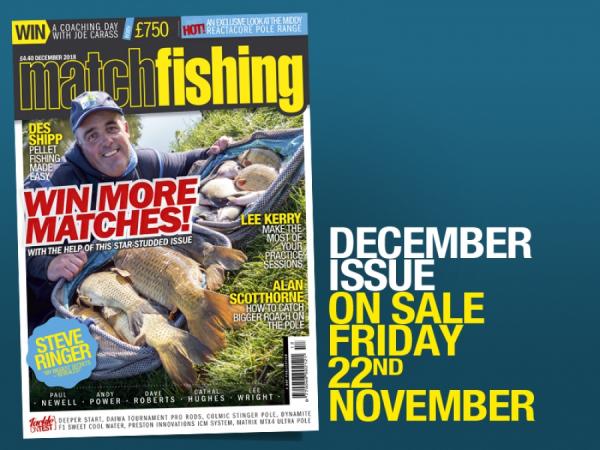 Digital Subscription – Print Subscription

Lee Kerry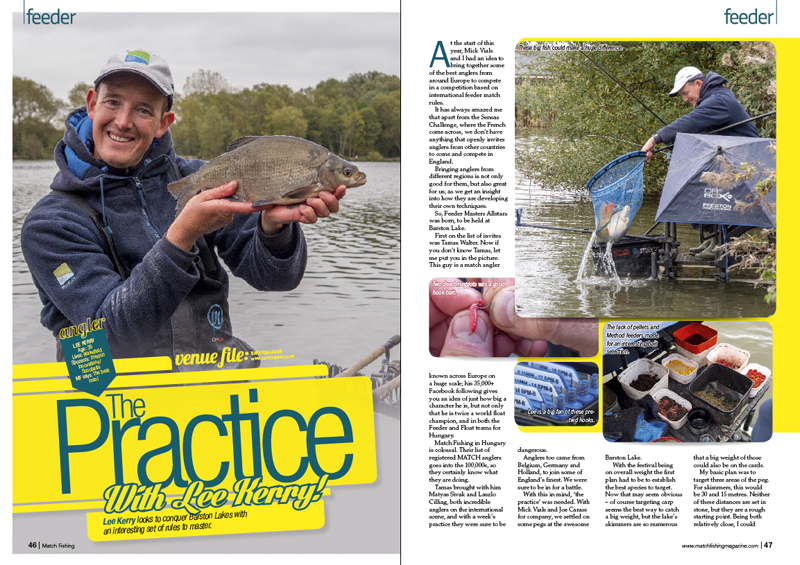 Lee Kerry looks to conquer Barston Lakes with an interesting set of rules to master.
Steve Ringer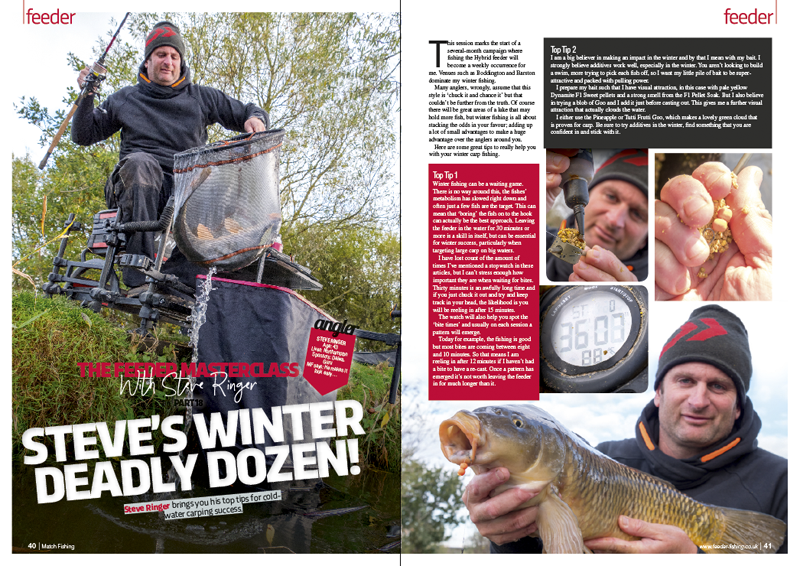 Steve Ringer brings you his top tips for cold-water carping success.
Alan Scotthorne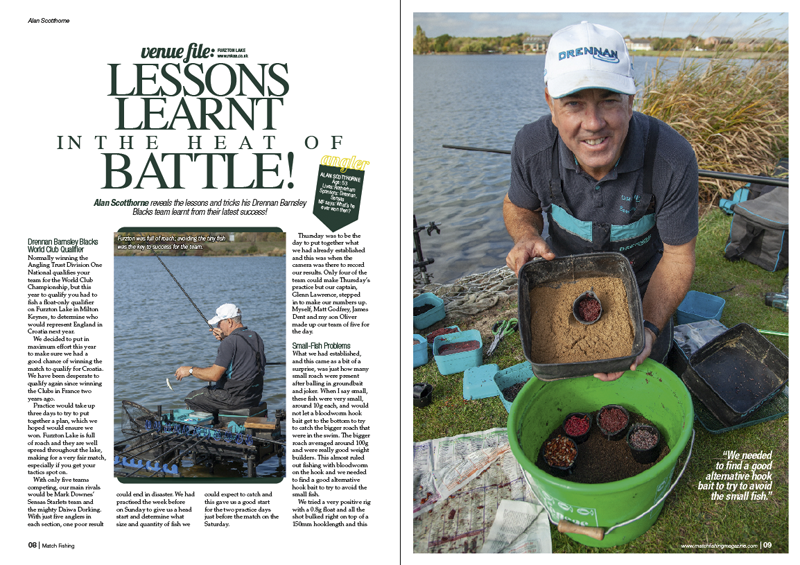 Alan reveals the lessons and tricks his team learnt from their latest success!
Up Close: Daiwa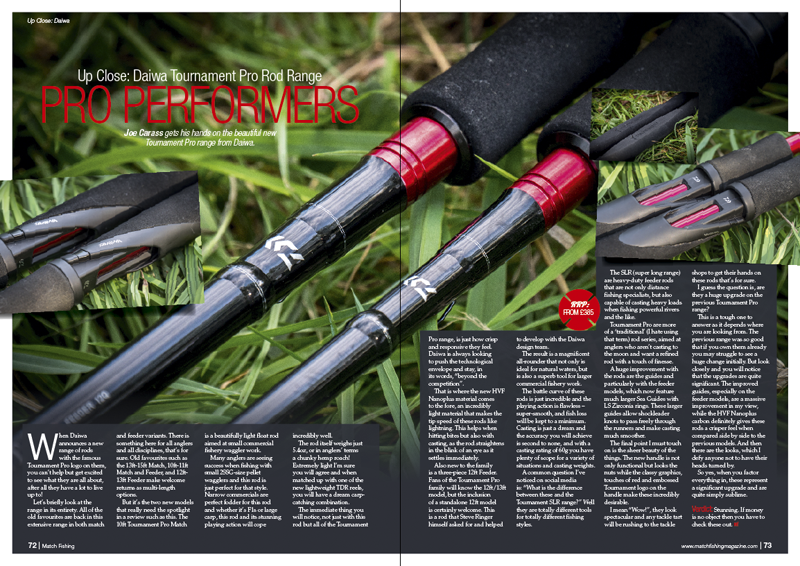 Joe Carass gets his hands on the beautiful new Tournament Pro range from Daiwa
Des Shipp
Des Shipp reveals his pellet fishing secrets that keep him bagging up throughout the winter.
WIN A DAY WITH JOE!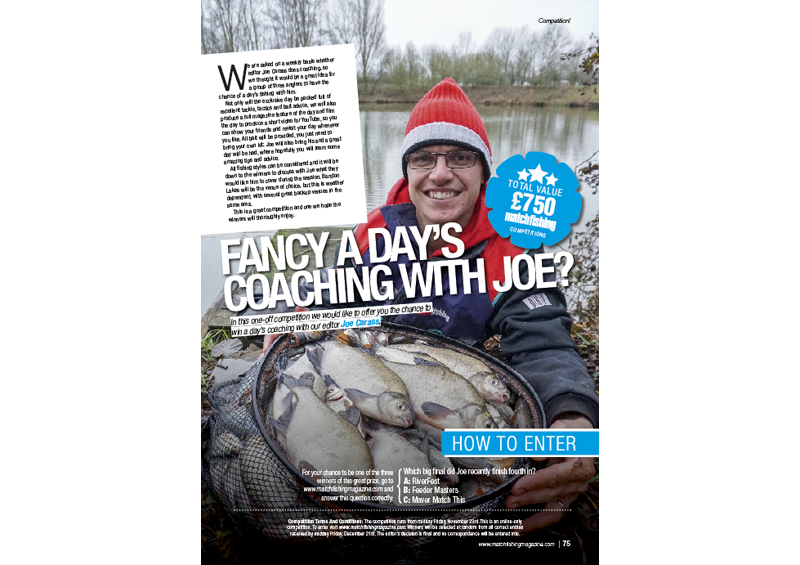 In this one-off competition you have the chance to win a days coaching Joe Carass.
THE IRISH ANGLE WITH CATHAL HUGHES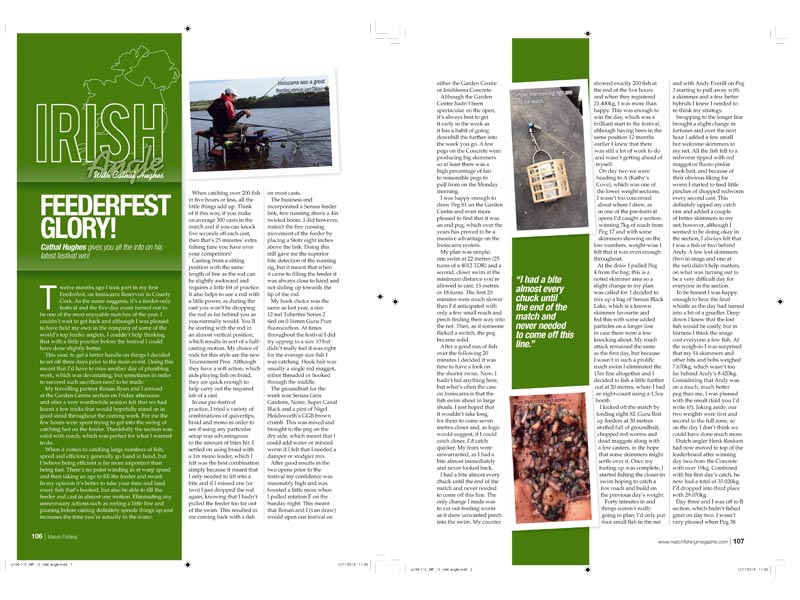 FEEDERFEST GLORY! Cathat Hughes gives you all the info on his latest festival win
Digital Subscription – Print Subscription