Match Fishing February 2017 On Sale Now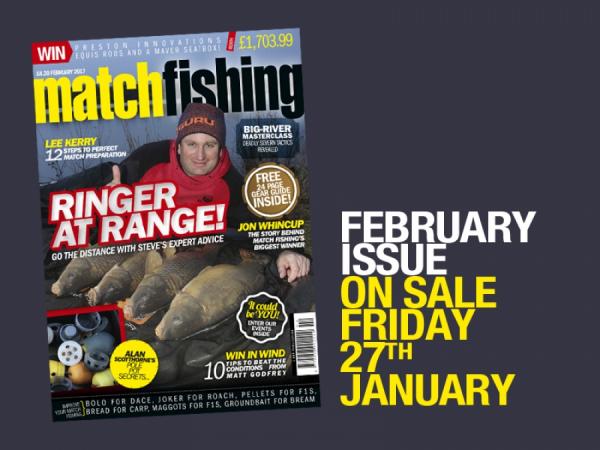 Digital Subscription – Print Subscription - Single Issue

The Method Match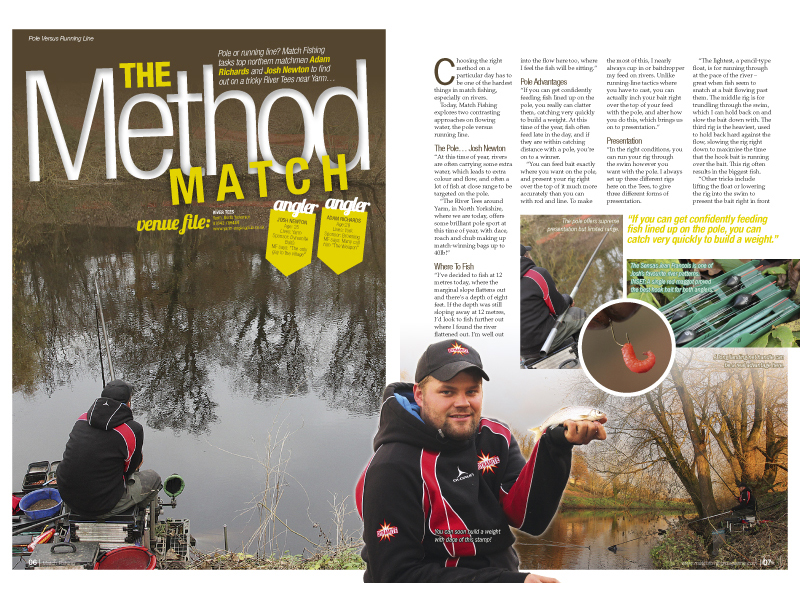 Pole or running line? Match Fishing tasks top northern matchmen Adam Richards and Josh Newton to find out on a tricky River Tees near Yarm.


"Choosing the right method on a particular day has to be one of the hardest things in match fishing, especially on rivers."
WIN - Get Equis Equipped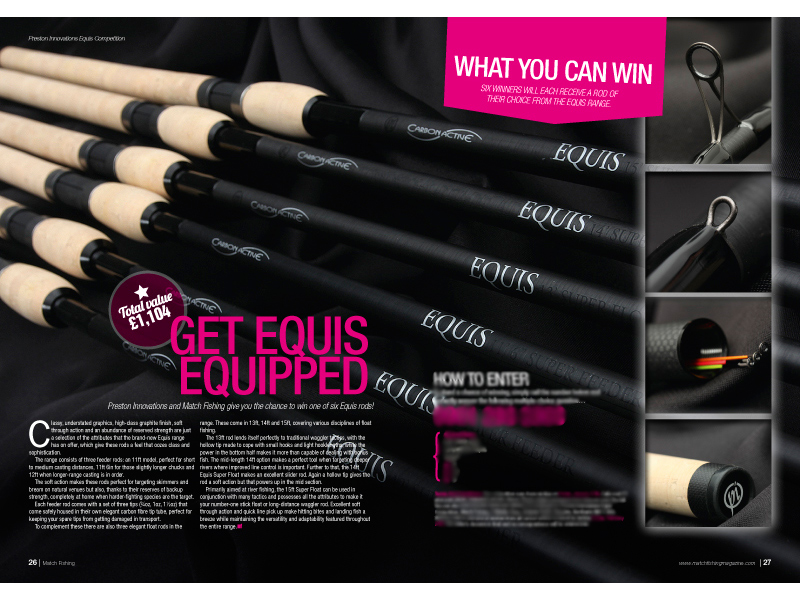 Preston Innovations and match Fishing give you the chance to win one of Six Equis rods!


"Classy, understated graphics, high-class graphite finish, soft through action and an abundance of reserved strength are just a selection of the attributes that the brand-new Equis range has on offer."
Worth Their Weight in Silver!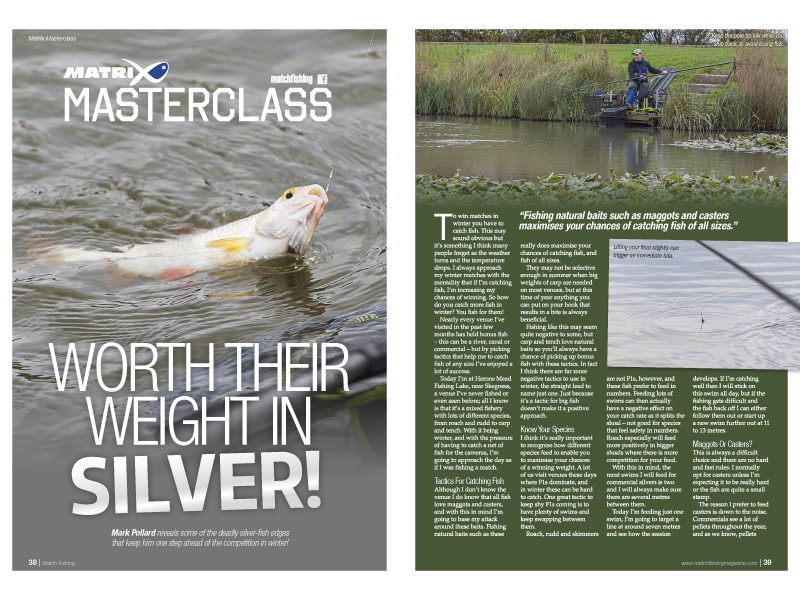 Mark Pollard reveals some of the deadly silver-fish edges that keep him one step ahead of the competition.


"To win matches in winter you have to catch fish. This may sound obvious but it's something I think many people forget as the weather turns and the temperature drops."

Ten Of The Best!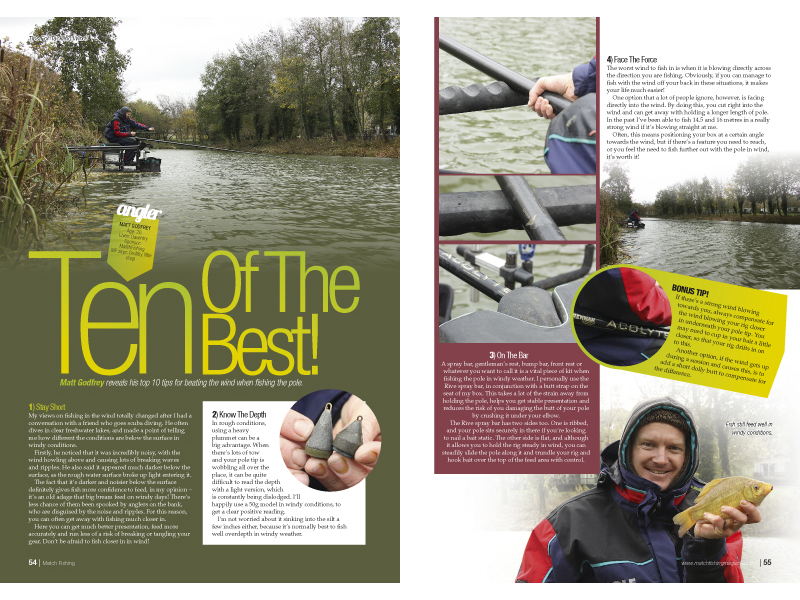 Matt Godfrey reveals his top 10 tips for beating the wind when fishing the pole.


"1) Stay Short - My views on fishing in the wind totally changed after I had a conversation with a friend who goes scuba diving"
WIN Thiz Box!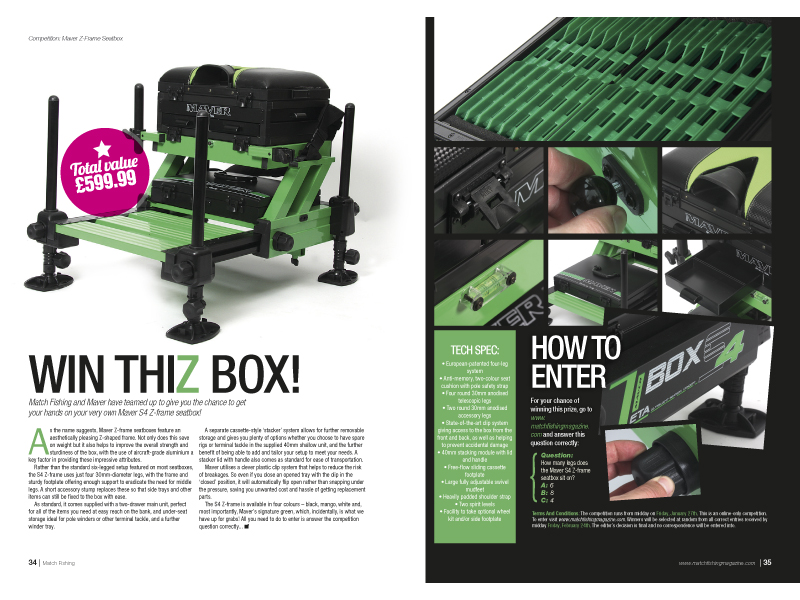 Match Fishing and Maver have teamed up to give you the chance to get your hands on your very own Maver S4 Z-frame seatbox!
Digital Subscription – Print Subscription - Single Issue