Match Fishing February 2018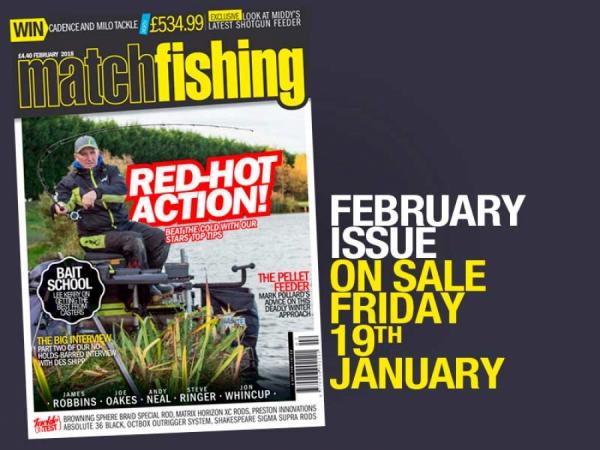 Digital Subscription – Print Subscription

Pellet Masterclass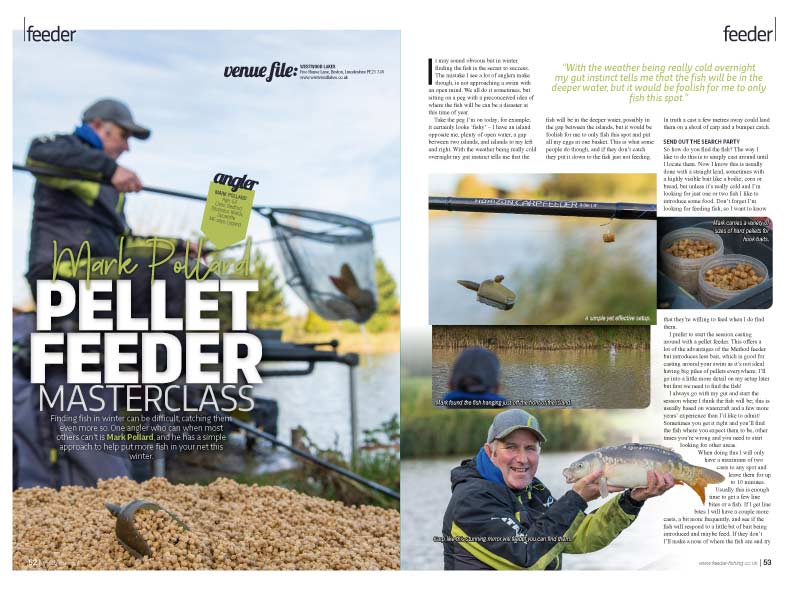 Finding fish in winter can be difficult, catching them even more so. One angler who can most others can't is Mark Pollard, and he has a simple approach to help put more fish in your nets this winter
It may sound obvious but in winter finding the fish is the secret to success. The mistake I see a lot of anglers make though is not approaching a swim with an open mind"
Punching With Perch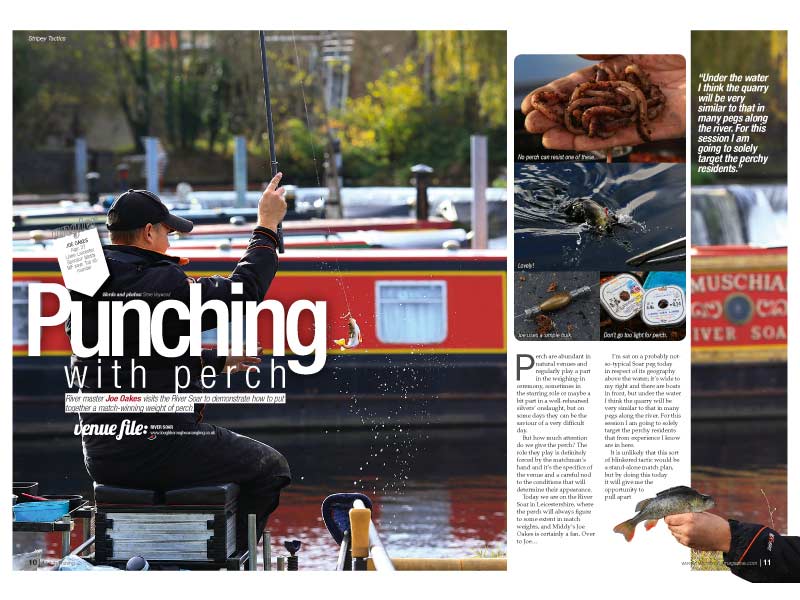 River master Joe Oakes visits the River Soar to demonstrate how to put together a match-winning weight of perch.
Perch are abundant in natural venues and regularly take part in the weighing-in ceremony, sometimes in the starring role or maybe a bit part in a well-rehearsed silvers' onslaught, but on some days they can be the saviour of a very difficult day.
Stick It To 'Em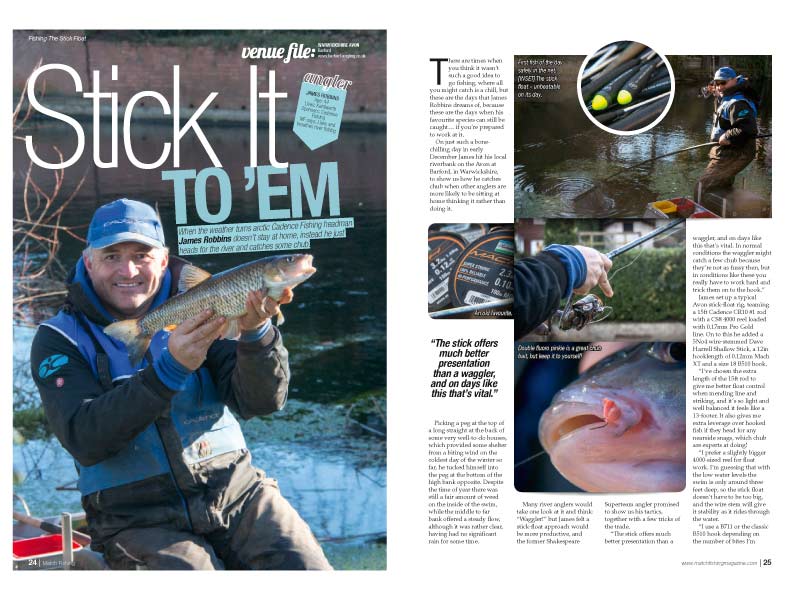 When the weather turns arctic Cadence Fishing headman James Robbins doesn't stay at home, instead he just heads for the river and catches some chub.
There are times when you think it wasn't such a good idea to go fishing, where all you might catch is a chill, but these are the days that James Robbins dreams of, because these are the days when his favourite species can still be caught… if you're prepared to work at it.
WIN - Get Kitted Out With Milo!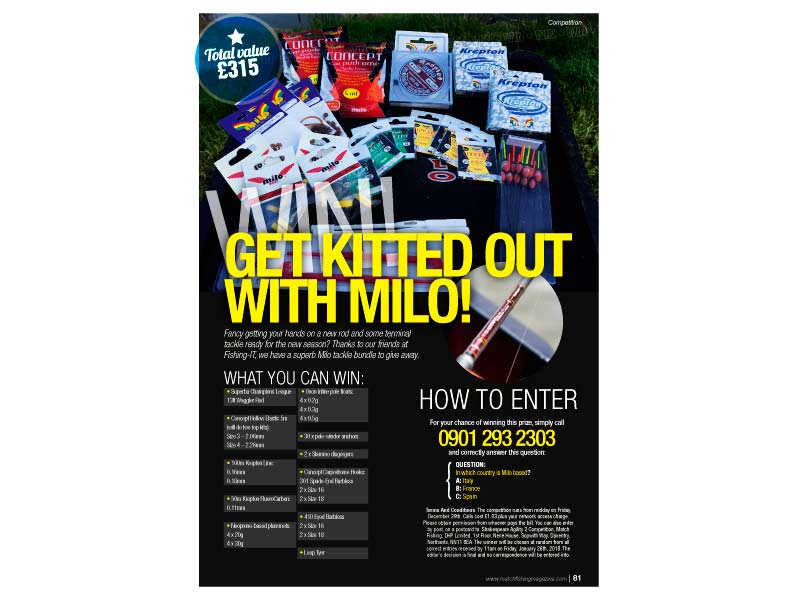 Fancy getting your hands on a new rod and some terminal tackle ready for the new season? Thanks to our friends at Fishing-IT, we have a superb Milo tackle bundle to give away.
Digital Subscription – Print Subscription