Match Fishing June 2018
Digital Subscription – Print Subscription

Single balls for Skimmer Success.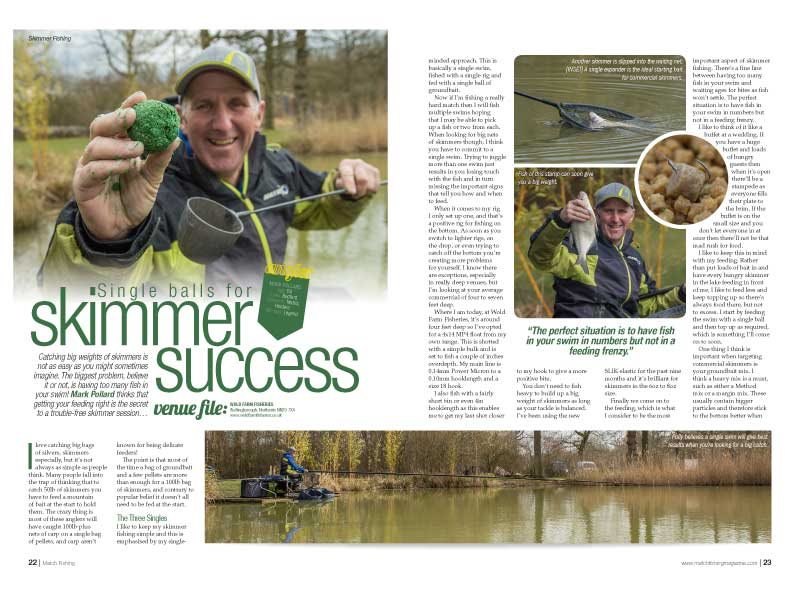 Catching big weights is of skimmers is not as easy as you might sometimes imagine. The biggest problem, believe it or not, is having too many fish in your swim!
Mark Pollard thinks that getting your feeding right is the secret to a trouble free skimmer session
Fishing on a knife edge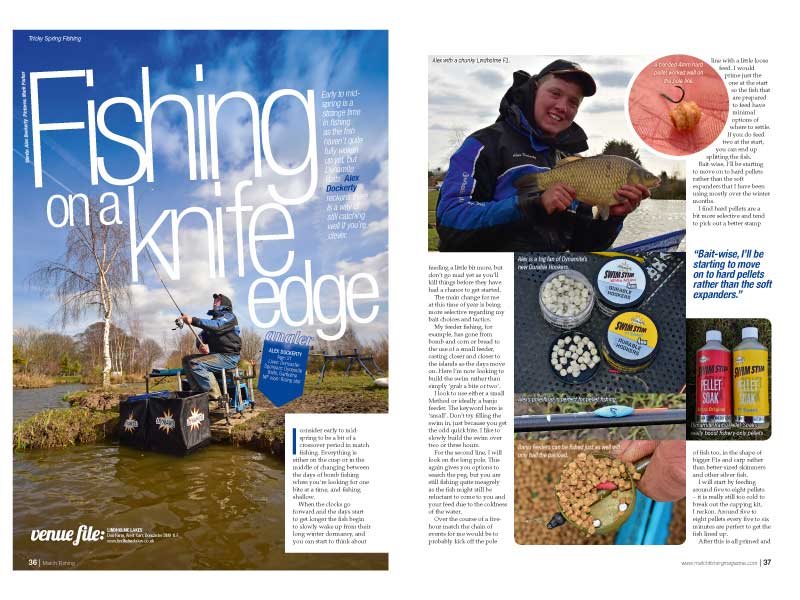 Early to mid spring is a strange time in fishing as the fish haven't quite fully woken up yet, but Dynamite Baits' Alex Dockerty there is still a way of catching well if you're clever..
Get on the Whip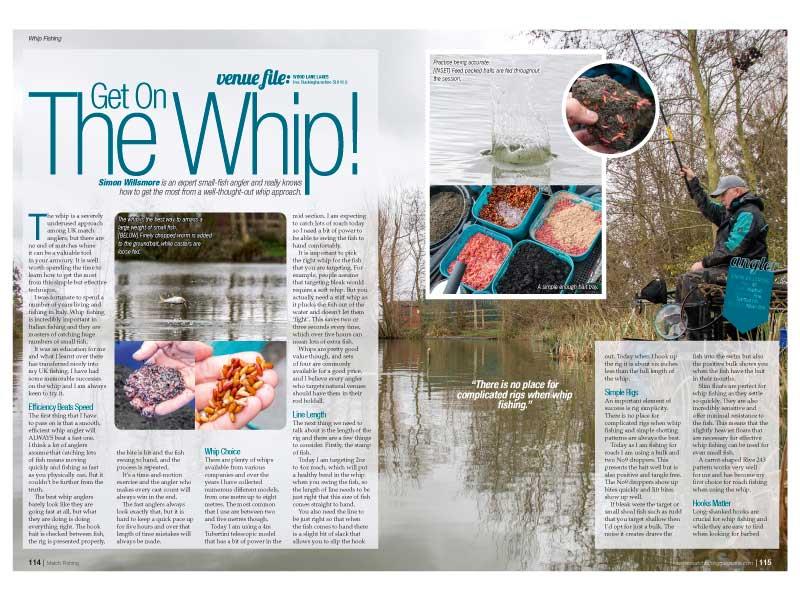 Simon Wilsmore is an expert small-fish angler and really knows how to get the most from a well-thought-out whip approach.
UP CLOSE: Browing XITAN Microbore Hollows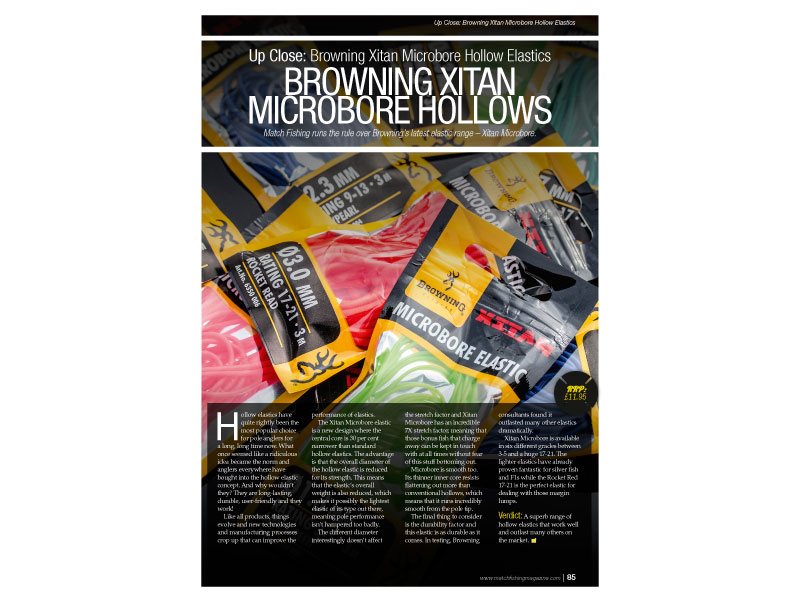 Match Fishing runs the rule over Browning's latest elastic range
WIN WIN WIN WIN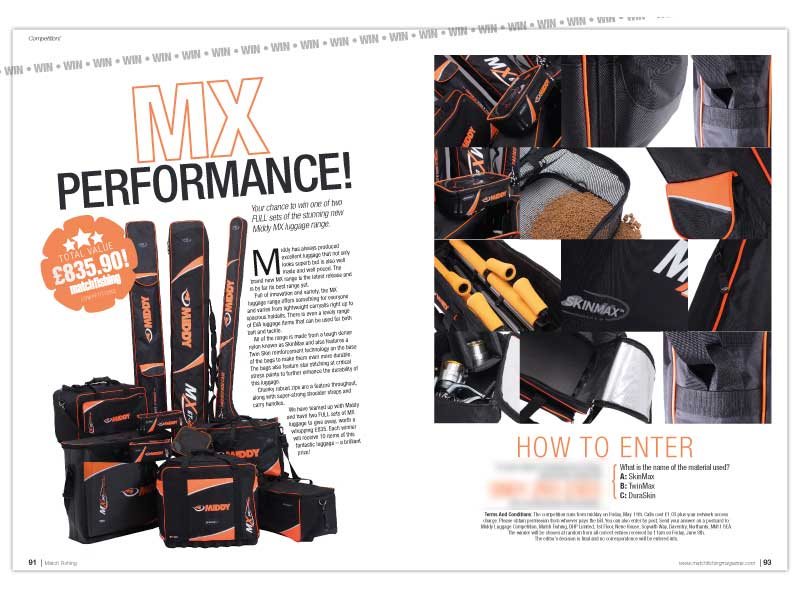 Digital Subscription – Print Subscription