Match Fishing Live Issue #3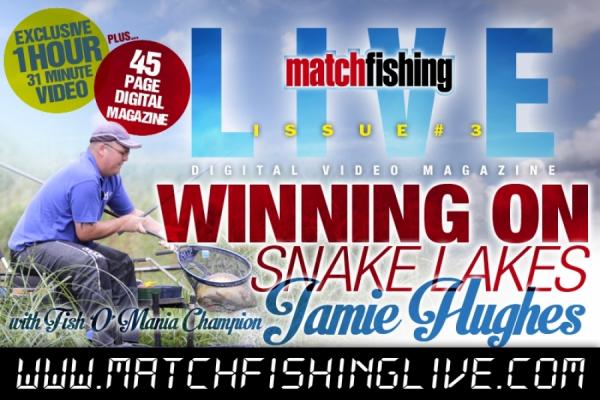 Is LIVE NOW at www.matchfishinglive.com
Don't miss your chance to get involved in our fantastic digital video magazines. Issue #3 is now available to buy at www.matchfishinglive.com and features current Fish O Mania champion, Jamie Hughes, at one of the most popular fisheries in the country.
Issue #3 of Match Fishing Live incorporates a 1hr 31min video and 45-page digital magazine jam-packed full of information on how Jamie approaches snake-style commercial fisheries.
From swim choice to bait choices, bait prep, floats, rigs, feeding and everything in-between Jamie covers it all!
There are also detailed rig diagrams contained within the digital magazine for you to replicate Jamie's every move.
If you've seen issue #1, #2 or both then you'll know what MF Live is all about - if it's all new to you then visit www.matchfishinglive.com for a sneaky peek and video trailer.
If you want to improve your fishing results then this is the place to be!