Maver Gold Pair Qualify For Preston Pole Pairs Final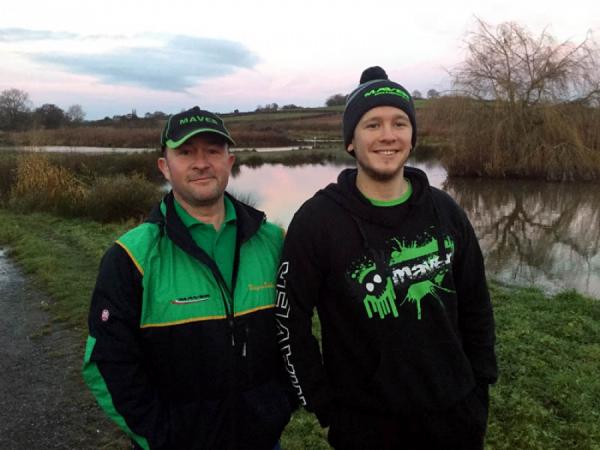 The Preston Pole Pairs qualifier fished at Tunnel Barn Farm on 26th November saw the top three pairs on the day progress through to the Grand Final at Woodland View.
The match turned out to be a bitter sweet affair for the Maver Gold Dynamite team. Fielding four pairs out of the twenty-four that fished, the team were hopeful of a good result and so it turned out to be with Luke Capewell (pictured above right) and Wayne Bailey (pictured above left) qualifying for the final. The pair finished in third place with a combined weight of 89lb 11oz.
Also pushing hard for qualification were team mates Darren Johnson and Andy Dyson who finished in fourth place overall with 82lbs with Alex Hulme and Andy North finishing close behind with 80lbs to complete a third, fourth and fifth place finish for the team overall.
Team Captain, Clive Nixon, commented "This is a fabulous result for the newly formed squad and I have hopes for bigger and better things to come from the young and experienced anglers in the team. Thanks to Maver and Dynamite for their support".
The final, which will see a total of thirty (30) pairs compete head-to-head, takes place at Woodland View in Droitwich on March 4th and will reward the overall winners with £4,000.
Book Your Tickets here -