Maver Hayfield Lakes, Doncaster, 4th June 2017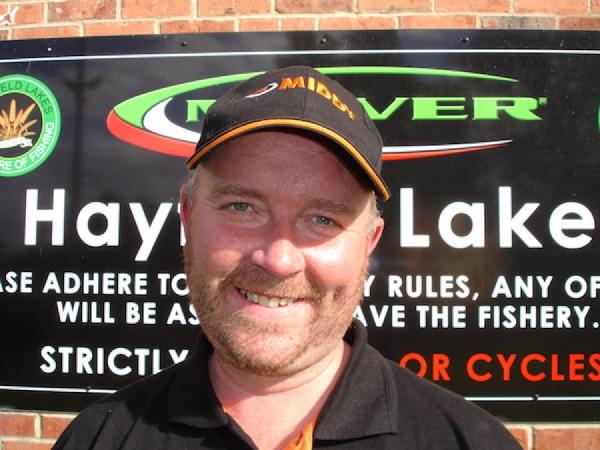 Maver Hayfield Lakes, Doncaster, 4th June 2017
| | | |
| --- | --- | --- |
| Angler's Name | Weight (lbs/oz) | Peg # / Lake |
| Kieron Rich (Middy) | 171-14-00 | 19 (Island) |
| Neil Wiecek (Dalton Prog AC) | 110-04-00 | 21 (Island) |
| Paul Wright (Halkon Hunt / Dynamite Baits) | 97-12-00 | 46 (Island) |
| Tom Potter (Matrix Dynamite Trentman) | 97-06-00 | 82 (Adams) |
| David Burley (Champion Feed) | 83-04-00 | 22 (Adams) |
| Steve Cooke (Garbolino) | 79-02-00 | 45 (Island) |
| Dale Heywood | 67-12-00 | 42 (Island) |
| David Shires | 60-00-00 | 17 (Adams) |
This Sunday qualifier marked the second and final Mega Match This qualifier event of 2017 at Maver Hayfield Lakes ahead of this year's Grand Final, which will see twenty four (24) anglers return, once again, to the North's Premier venue on September 2nd. Conditions on the day were ideal prolonged periods of cloud cover coupled with a nice ripple and cooler temperatures than in previous weeks. The resident carp had also finished spawning, so anglers were hopeful of a good days sport.
Winner on the day, and the eleventh man through to the 2017 Grand Final was Middy's Kieron Rich. Kieron drew peg 19 on Island lake and fished the full duration of the match shallow catching quality fish in the upper layers on 8mm pellet. Kieron fished two thirds of the match on the pole at 13m before having to follow the fish out on the pellet waggler as the match drew to a close to weigh in a superb 17-14-00 of mainly carp up to double figures.
Taking second place was Neil Wiecek from neighbouring peg 21. Again, Neil caught all of his fish on pellet offered up in the water, and for most the match, was matching Kieron fish for fish. However, as the match progressed, Neil was unable to match Kieron's catch rate but still fished a great match to finish strong offering 110-04-00 to the scales at the end of the five hours. Neil qualifies for this year's Maver British Pole Championship final for his efforts.
Local angler, Paul Wright finished in third place from peg 46 on the opposite side of the lake. Opting to fish the short pole offering pellet to depth, Paul found mainly carp lifting and dropping 8mms to weigh in 97-12-00. Paul also qualifies for this year's Maver British Pole Championship final in August and will be one to watch given his knowledge of the venue!
Tom Potter (Matrix Dynamite Trentman) finished close behind in fourth place offering 97-06-00 to the scales to win Adams lake from peg 82. Starting his match fishing pellet shallow on the pole, Tom later switched to his margins late on offering maggot over groundbait to take another seven good quality fish to end the day strong.
Fifth place on the day was another local angler, and former Mega Match This finalist, Dave Burley. Dave drew peg 22 and fished 8mm pellet up in the water for the full five hours alternating depths between 2ft-6ft to keep fish coming to the net. After the first thirty minutes of the match, Dave was the clear leader, and looking likely to book his place in his second consecutive final with three carp in the first ten minutes. However, despite a great start, Dave endured a slow middle part of the match before finding the fish again late on taking carp to 8lbs to weigh in 83-04-00.
British Pole Championship Qualifiers: Neil Wiecek, Paul Wright & Tom Potter