Maver Mega Match This Qualifier At Decoy Lakes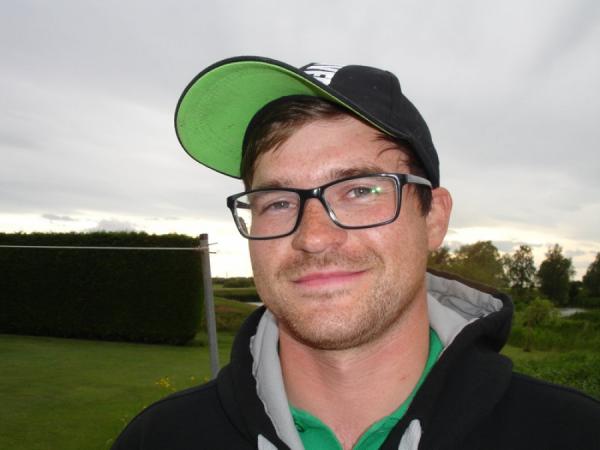 Following the first mid-week qualifier of the 2017 Maver Mega Match This qualifier campaign, please see below the full and final result from Decoy Lakes, Peterborough:
Decoy Lakes, Peterborough, 7th June 2017
| | | |
| --- | --- | --- |
| Angler's Name | Weight (lbs/oz) | Peg # / Lake |
| Sam Brown (Maver) | 128-06-00 | 22 (Oak) |
| Ben Townsend (Matrix / Spotted Fin) | 126-14-00 | 5 (Beastie) |
| Jon Pollard (Leicester Gas AC) | 123-04-00 | 26 (Cedar) |
| Simon Fry (Garbolino) | 114-11-00 | 23 (Beastie) |
| Dale Jackson (Marukyu) | 112-04-00 | 21 (Beastie) |
| Ben Lawrence (Bottisham AC) | 106-13-00 | 15 (Yew) |
| Marc Rodger | 103-14-00 | 22 (Willows) |
| Richard Bond | 100-06-00 | 14 (Yew) |
The first mid-week qualifier event of 2017 saw ninety-four (94) anglers in attendance at Peterborough's Decoy Lakes. Conditions on the day were pretty extreme with gale force winds making usual methods impossible. Many were forced to improvise and fish short and down their edge in an effort to find the fish. Despite the conditions being more than a little tricky, the standard of fishing on the day was superb with just one fish dividing the top three highlighting just how close and fair a qualifier it was with competing anglers battling the wind making for an even playing field.
Making his way through to September's big money final is Maver's, Sam Brown. Sam drew peg 22 on Oak and endured a slow start to the match fishing 6mm pellet short with just four fish in the first three hours gracing his net. A switch to his margin late proved to be the turning point of his match with Sam managing to find quality carp in numbers to 10lb fishing corn over micro pellet to end with 128-06-00. Sam will now compete in his second Mega Match This final after his debut appearance back in 2015.
Finishing close behind in second place was Ben Townsend (Matrix / Spotted Fin). Ben secured an overall lake win from peg 5 on Beastie lake fishing meat short at top four and down his edge as well as casters and worm on a line at top five to weigh in 126-14-00 of carp up to 15lbs. Ben qualifies for the Maver British Pole Championship for his efforts.
Third place on the day was Jon Pollard from peg 26 on Cedar. Alternating between corn and dead red maggots down his edge for most of the match, Jon found barbel, F1's, skimmers and carp to 7lb to offer a final 123-04-00 to the scales and claim his place in the British Pole Championship final alongside Sam and Ben.
Garbolino's Simon Fry finished in fourth place from peg 23 on Beastie. Struggling with strong cross winds, Simon was able to find twelve (12) F1's on pole and pellet shallow before conditions became too prohibitive. Simon then switched to the method feeder and fished over to the island finding carp to 8lbs to boost his final weight and end proceedings with 114-11-00.
Concluding an extremely close top five finish was Dale Jackson from neighbouring peg 21 on Beastie. Dale opted to fish bomb and 8mm pellet for the duration of the match to find specimen carp to 20lbs to weigh in 112-04-00 at the end of the five hours.
British Pole Championship Qualifiers: Sam Brown, Ben Townsend & Jon Pollard