Maver Mega Match Qualifier Results The Glebe / Mallory Park, Leicester, 28th May 2017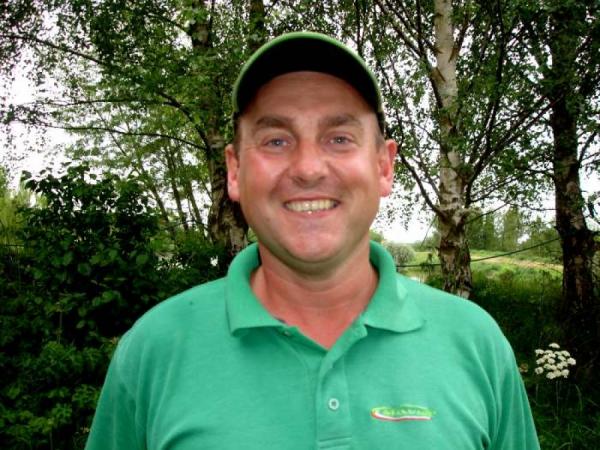 | | | |
| --- | --- | --- |
| Angler's Name | Weight (lbs/oz) | Peg # / Lake |
| Simon Skelton (Maver / Dynamite Baits) | 294-09-00 | 23 (Lake 1) |
| Darren Cox (Garbolino) | 230-01-00 | 100 (Lake 7) |
| Kieron Rich (Middy / Burt Baits) | 193-14-00 | 12 (Lake 1) |
| Andy Power (Preston Innovations) | 190-00-00 | 80 (Lake 5) |
| Chris Barley | 180-12-00 | 19 (Lake 1) |
| Perry Stone (Cresta) | 180-05-00 | 109 (Lake 7) |
| Wayne Ibbotson | 176-01-00 | 85 (Lake 1) |
| Greg Cooper | 173-03-00 | 97 (Lake 6) |
British Pole Championship Qualifiers: Darren Cox, Kieron Rich & Andy Power
Another superb Match This qualifier event at The Glebe / Mallory park with some truly outstanding weights recorded! Once again, the venue attracted the maximum number of anglers, with some truly phenomenal sport being enjoyed from all over the complex with a total of thirty three (33) weights over one hundred pounds being offered to the scales. Conditions on the day were pleasant with plenty of sunshine seeing a continuation of a great spell of weather. Anglers targeted the resident carp mainly with pellet waggler or shallow on the pole with some big edge fish being caught late on.
Making his way through to his fourth Mega Match This final was Maver's own, Simon Skelton. Simon, who finished third in last September's record-breaking final at Maver Hayfield Lakes, drew peg 23 on Lake 1 and opted to single out and 'mug' individual fish for most of the match before switching to his margins late on, where he found ten more big fish up to 10lbs to add to his already impressive tally. At the end of the five hours, Simon weighed in a superb 294-09-00 to topple the previous biggest weight of the 2017 campaign recorded only the week before at Westwood Lakes. Simon will surely be one to watch in this year's final given his superb run of form in big money finals having already finished on the podium twice in previous finals.
Finishing in second place with an equally impressive two hundred pound plus weight was Garbolino's Darren Cox. Darren secured an overall lake win from peg 100 on Lake 7 with 230-01-00 of carp up to 10lbs fishing the feeder for the first three and a half hours of the match, before switching to his edge for the final ninety minutes. Darren will now also compete in this year's Maver British Pole Championship final at Maver Hayfield Lakes in August.
Middy's Kieron Rich finished in third place from peg 12 on Lake 1. Fishing pole and pellet shallow for most of the match, Kieron found carp up to 9lbs to end the day with 193-14-00, also booking his place in August's British Pole Championships.
Fourth place on the day was taken by Preston Innovations man, Andy Power. The former Mega Match This Champion drew peg 80 on Lake 5 and secured a lake win with 190-00-00 of carp up to 6lbs fishing the pellet waggler.
Rounding off an extremely competitive top five was Chris Barley. Chris drew peg 19 on Lake 1 and fished most of the match offering pellet shallow on the pole to weigh in 180-12-00 with fish up to 12lbs.