Maver Mega Match This Solhampton Fishery Qualifier Result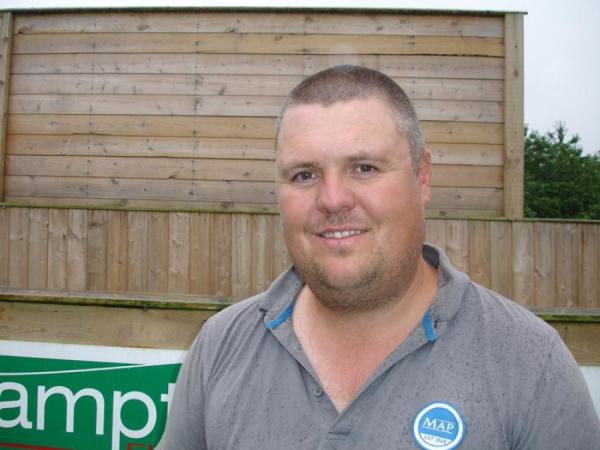 Solhampton Fishery, Stourport-on-Severn, 10th June 2017
| | | |
| --- | --- | --- |
| Angler's Name | Weight (lbs/oz) | Peg # / Lake |
| Jamie Hughes (MAP / Bag 'Em Baits) | 173-02-00 | 37 (Dragonfly) |
| Peter Alan Rice (Mosella) | 159-12-00 | 9 (Valley) |
| Jon Arthur (Drennan) | 130-04-00 | 8 (Kingfisher) |
| Kevin Dales | 126-06-00 | 29 (Valley) |
| Andy Welding (Strike Angling) | 124-12-00 | 5 (Kingfisher) |
| Zac Brown (Preston Innovations / Sonu Baits) | 123-07-00 | 2 (Valley) |
| Michael McMillan (Garbolino / Bait-Tech) | 110-02-00 | 15 (Buzzard) |
| Lee Thornton (Middy) | 110-00-00 | 12 (Dragonfly) |
Qualifier number thirteen of the 2017 Mega Match This qualifier campaign saw the introduction of a brand new venue in Worcestershire's Solhampton Fishery. Conditions on the day were ideal with plenty of cloud cover coupled with a moderate breeze creating a nice ripple on the five lakes used. Pegging on the day gave anglers plenty of room and the match itself was a closely contested affair with a number of weights over the 100lb mark.
Winner on the day was 2016 runner-up, Jamie Hughes (MAP / Bag 'Em Baits). Jamie drew peg 37 on Dragonfly and opted to fish pellet shallow on the pole at 4m and 6m before looking down his edge late on to find bonus fish up to 8lbs to weigh in a final 173-02-00. Jamie will now have the opportunity to compete for the iconic Mega Match This trophy once again having come agonisingly close during last year's unforgettable finale.
Taking second place was Peter Alan Rice (Mosella), who secured a lake win from peg 9 on Valley. Peter caught well for most of the match fishing caster short at two plus one before switching to his margin to finish strong offering 159-12-00 to the scales booking his place in this year's Maver British Pole Championship final in the process at Maver Hayfield Lakes.
Drennan's Jon Arthur finished in third place with 130-04-00 from peg 8 on Kingfisher. Opting to fishing pellet and casters short and down his edge, Jon found fish to 8lbs to finish inside the top three and qualify for this year's Pole Championship final.
Kevin Dales secured fourth place from peg 29 on Valley. Starting his match fishing 6mm expanders short at 6m, Kevin found carp in numbers before switching to his inside line to see out the final ninety minutes of the match to offer 126-06-00 to the scales at the end of the five hours.
Fifth place on the day went to Andy Welding (Strike Angling). Andy drew peg 5 on Kingfisher and fished casters short for the duration of the match to weigh in 124-12-00.
British Pole Championship qualifiers: Peter Alan Rice, Jon Arthur & Kevin Dales.