Mega Match This Qualifier Result Hallcroft (06.08.16) & Barston Lakes (07.08.16)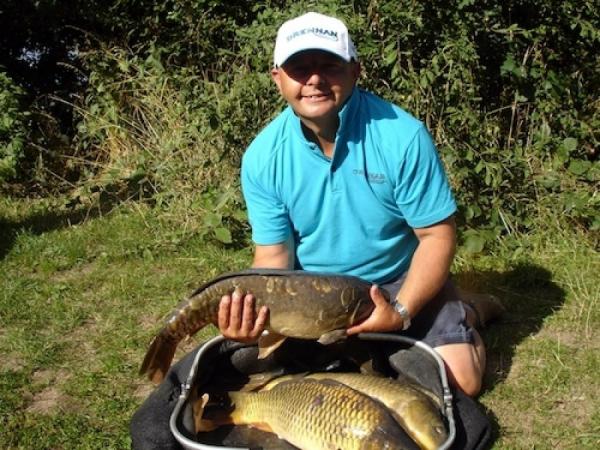 Hallcroft Fisheries, Retford, 6th August 2016
| | | |
| --- | --- | --- |
| Angler's Name | Weight (lbs/oz) | Peg # / Lake |
| Matt Arnold | 161-14-00 | 16 (Bridge Island) |
| Chris Kitchin | 120-01-00 | 74 (Moat Outer) |
| Paul Wright (Halkon Hunt) | 104-06-00 | 8 (Reed) |
| Oliver Stringer | 95-15-00 | 20 (Reed) |
| Frankie Gianoncelli (Preston Innovations / Sonu Baits) | 85-10-00 | 2 (Canal) |
| Craig Owen | 83-10-00 | 31 (Reed) |
| Les Marshall (Barnsley Bait Co.) | 79-02-00 | 49 (Moat Island) |
| Darren Oldham | 72-00-00 | 26 (Bridge Outer) |
The best turnout to date on a Mega Match This qualifier at Hallcroft Fishery saw one hundred and nine (109) anglers attend this Saturday qualifier event. Conditions on the day were extremely warm with very little cloud cover about. However, a slight breeze gave some anglers, depending on where they had drawn, a slight ripple which made all the difference to those that caught compared to those that didn't.
Winner on the day, and making his way through to his second Match This qualifier from the very same venue as the previous year, was Matt Arnold. Matt drew peg 16 on Bridge Island and started his match fishing caster up in the water. After around 50lb of fish had graced his net, Matt then switched to his margins with paste to find some real lumps, the best of which tipping the scales at an impressive 17lbs, to boost his final match-winning weight to 161-14-00.
Taking second place, and making his way through to this year's Maver British Pole Championships, was Chris Kitchin. Chris drew peg 74 on Moat Outer and, like Matt, started his match fishing up in the water to find mainly carp with odd skimmers on pellet. Later, switching to his edges with corn over dead maggot, Chris found large carp to 18lbs to offer 120-01-00 to the scales.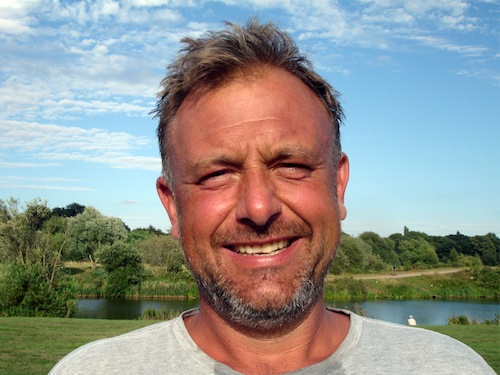 Rounded off the top three on the day was Halkon Hunt's Paul Wright. Paul, who came close at Hayfield Lakes not too many weeks ago, drew peg 8 on Reed and caught the majority of his lake-winning 104-06-00 to pole up in the water with carp to 10lbs.
Barston Lakes, Solihull, 7th August 2016
| | | |
| --- | --- | --- |
| Angler's Name | Weight (lbs/oz) | Peg # / Lake |
| Jon Smalley | 107-03-00 | 122 |
| Lee Kendrick (Meat Bashers) | 100-04-00 | 121 |
| Sam Wildsmith (Drennan Barnsley) | 88-09-00 | 119 |
| Paul Cooke (Millpool AC) | 70-00-00 | 120 |
| Liam Wainwright (Plop & Drop) | 65-08-00 | 26 |
| Darren Stanley | 62-04-00 | 118 |
| Bryan Travis | 49-12-00 | 13 |
| Wayne Colloff | 48-12-00 | 116 |
The second Mega Match This qualifier at Barston Lakes in a little over a week saw eight six (86) anglers attend this Sunday qualifier held on the main lake at Barston. Conditions on the day made for difficult fishing as reflected by the above weights. An extremely strong cross wind made things very difficult in general, especially for those anglers that had drawn on the river side bank who were barley able to chuck the feeder or fish the short pole! Many anglers clearly had fish in their swim, but for some reason, showed a lack of willingness to feed, with the exception of a select few that had all drawn the same area of the lake on the road side bank with the fish coming late on.
Securing his place in next month's final was Decoy Lakes bailiff, Jon Smalley. Jon drew peg 122 and, like most, struggled for the majority of the match despite having fishing in front of him. However, during the final two hours of the match, Jon found carp to the pellet waggler, the best of which nudging the scales round to 14lbs to weigh in a final 107-03-00.
Finishing close behind from neighbouring peg 121 was Lee Kendrick. Lee caught on both the pellet waggler and the bomb finding fish to 10lbs weigh in 100-04-00 at the end of the five hours. Lee will now take part in the 2016 British Pole Championship final at Maver Hayfield Lakes later this month.
Third place on the day was taken by Sam Wildsmith (Drennan Barnsley), who drew peg 119. Again, fishing the pellet waggler at approx. 12 inches deep, Sam found quality carp and F1s to weigh in 88-09-00.