A New Venture On The Blue Cheese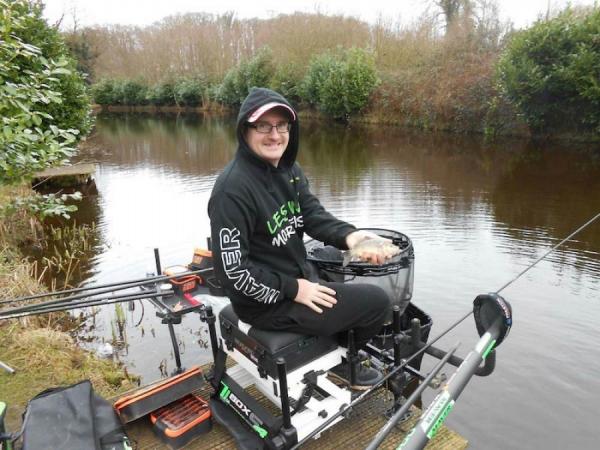 This week I decided to try somewhere new, Lloyds Meadow Fishery. It's a venue which I've hear loads of great things about, but have never had the opportunity to get round to fishing it. I decided to fish a lake called Badger, in hope of a few bites.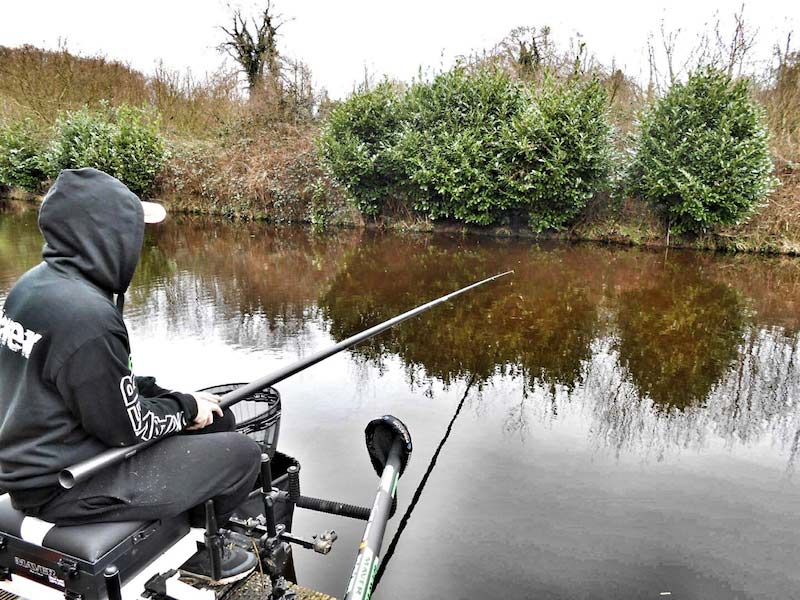 The plan was to fish the pole all day, with the chance of catching a few carp. My plan of attack was sweetcorn flavoured with a little Marukyu's Amino Blue cheese on the long pole across and 4mm Fishery pellets, again flavoured with the blue cheese Amino, fished down the track fishing a 6mm Jpz on the hook.
Managed to catch a few of decent carp in the first 30 minutes on the long pole fishing in about 2ft of water. Then after an hour decided to have a look on the track line at 8 metres, it was solid. It was clear the fish wanted to feed in the deeper water. I fed a small cad pot after every fish, the fish weren't going to break any carp records, but each and every fish was a fin perfect little mirror carp, great sport this time of year fishing on really light tackle.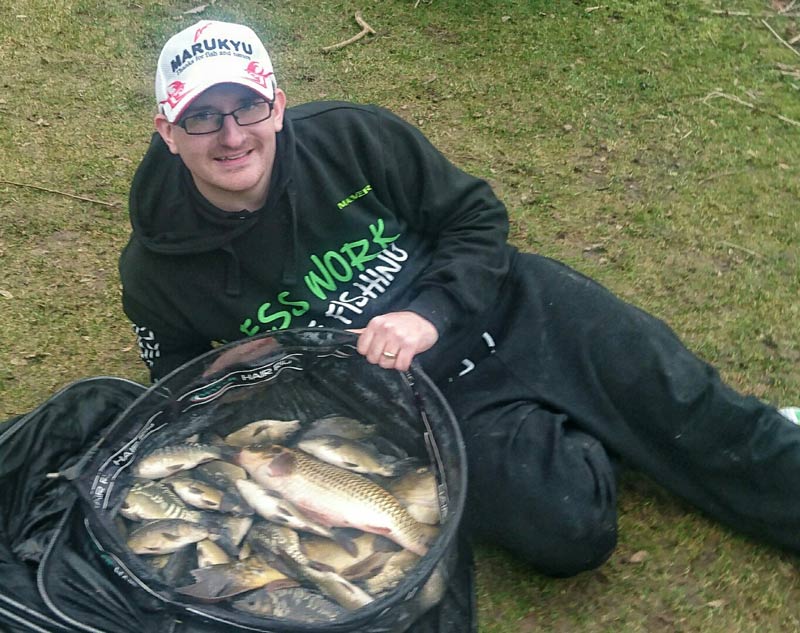 It was an absolutely brilliant day and was nice getting bite after bite, hoping for more of the same in the next few weeks, the fish are definitely starting to wake up!
Tight lines
Martin Stokes