Partridge Lakes Open With Martin Stokes.
Tuesday, April 19th – Partridge Lakes Open

I decided to visit Partridge Lakes on the open match for a practice before the Fish 'O' Mania qualifier the following day. I drew Peg 107 on Covey 5, not the best of draws, with the weather nice and sunny for a change.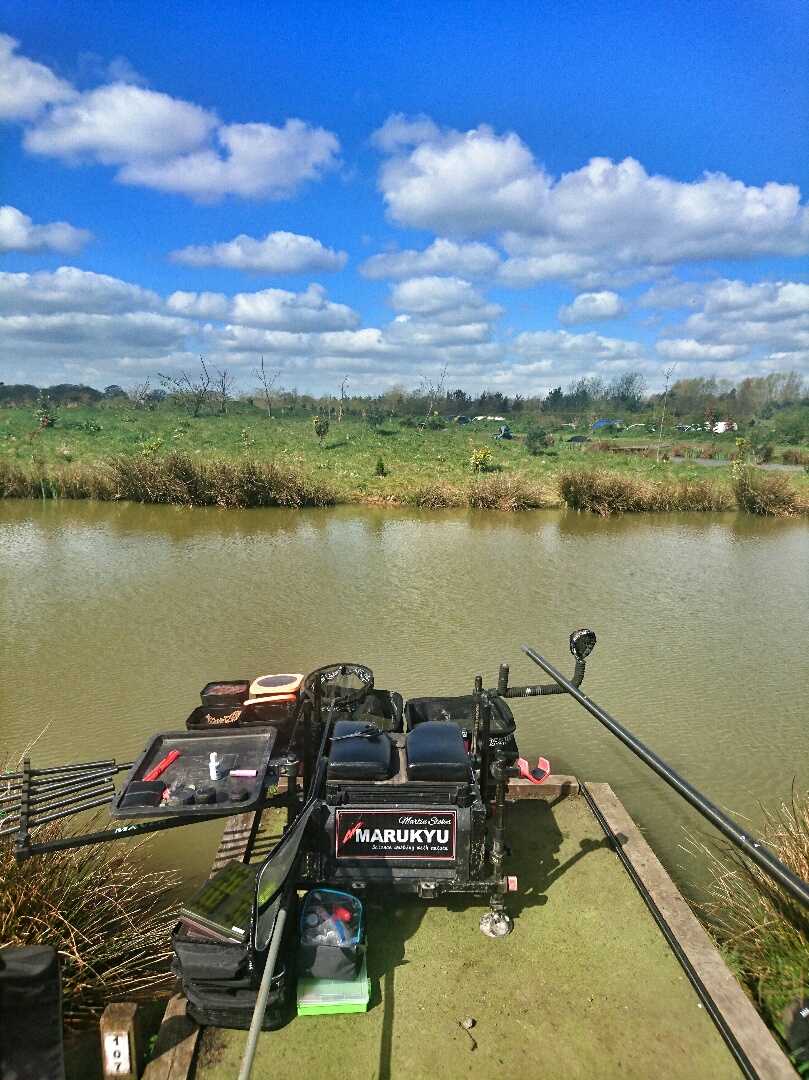 On most of my visits to Partridge I seem to draw on Covey 5, so it's probably a lake I know the best, having won a few quid off it. The stamp of F1s seems to be a lot smaller compared with Covey 1 to 4. Covey 5 and 6 are newer lakes, so you know you have to catch a few more fish. Both of the canal lakes (Spey and Marsh) were in the match, along with Covey 5 and 6.
At the draw the talk was that you needed to draw on Spey to have any chance of winning the match, and they were right.
I started the match by fishing across. I caught a couple of F1s on worm early on but felt it was too slow. My main plan of attack was to focus on my shallow caster line at seven metres. One thing I have been doing recently is spraying Marukyu's Amino Coconutty on my casters. I like looking for those little edges that get you that extra bite in matches.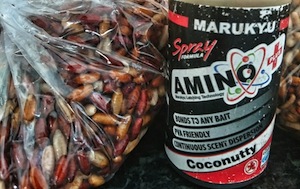 The shallow line I always like to feed for the first hour before having a go on it. After 60 minutes I went on it and was into an 8oz ide within seconds. It wasn't the 2lb F1 I was hoping for but it was clear there were a few fish to be caught. After a good hour of catching ide and the odd F1, the bites slowed, so I decided to have a go down the edges. After spending 15 minutes down both sides all I had to show was a few small skimmers, but at least I had rested my shallow line, hopefully resulting in the fish feeding a bit more confidently on the casters without a line in the water.
Another look on my shallow line and this time a decent F1 was ripping my elastic out. I caught ide, small chub and a few F1s steadily for the rest of the match, resulting in 64lb 14oz, which was good enough for 4th on the lake.
It was a pretty decent result. I had beaten every angler I could see but the section was won from the other end of the lake. It gave me a boost and a bit on confidence going into my Fish 'O' Mania qualifier the following day, which was the major reason for entering the match.