Pole Fishing Masters Launched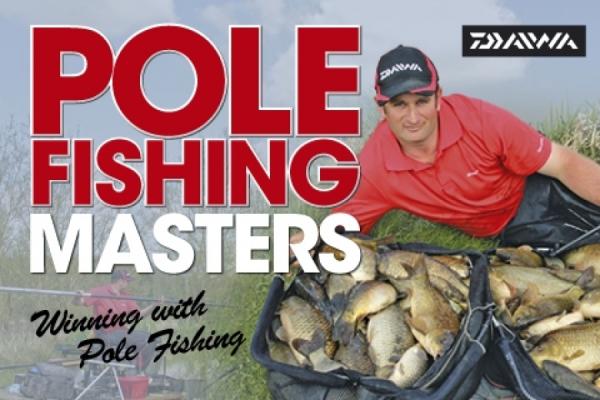 Pole Fishing Magazine is to run a new, three day event at Tunnel Barn Farm near Warwick, on June 15th, 16th and 17th, 2015.
The first event of its kind, the Pole Fishing Masters is to be pole only, and is heavily sponsored by Daiwa, with the tackle giant committed to support the event for the next three years. Its backing will see the overall winner walk away with a Daiwa Air pole worth £5,999. There will also be generous tackle prizes for the individual winners of each day.
In addition to this, and subject to turnout, the overall payout will extend to 12th place, with the winner taking home £3,000 in cash, and a total of £12,000 being paid out over the three days, including a £50 prize to the winner of each five-peg section each day. There will also be a superpool, which, again subject to turnout, will see the daily winner each day go home with £400.
Taking place over House, Extension, New, Club, High, and Jenny's lakes, the event will see anglers fish from a random draw each day, with the overall result being determined on section points, then weight.
Of course, the event will also be heavily featured in Pole Fishing Magazine, and on our website and social media channels.
Pole Fishing magazine editor Tom Scholey said: "We are very excited to be hosting what is sure to be a very popular festival. Such generous sponsorship from Daiwa has gone a long way towards helping this to become the premier event on the calendar for pole anglers up and down the country.
"I can think of no better venue to host the event than Tunnel Barn Farm – one of the UK's most prolific pole fishing venues, where big weights are all but guaranteed. For sure, it will be an event to remember, and one that we are determined to make a success for everyone involved."
The Pole Fishing Masters costs just £130 to enter, with optional superpools also running on each day of the match.
For more information, or to book on
click here



Payout
Overall (Top 10)
(Based On Full Entry)
1 £3,000
2 £2,000
3 £1,000
4 £500
5 £400
6 £350
7 £300
8 £250
9 £200
10 £175
11 £125
12 £100

PLUS: 72 x 5-peg sections @£50 = £3,600

Daily Optional Superpool:
(Based on full entry, and excluding section money.)
1 £400
2 £300
3 £250
4 £150
5 £100