A Pound Here, A Pound There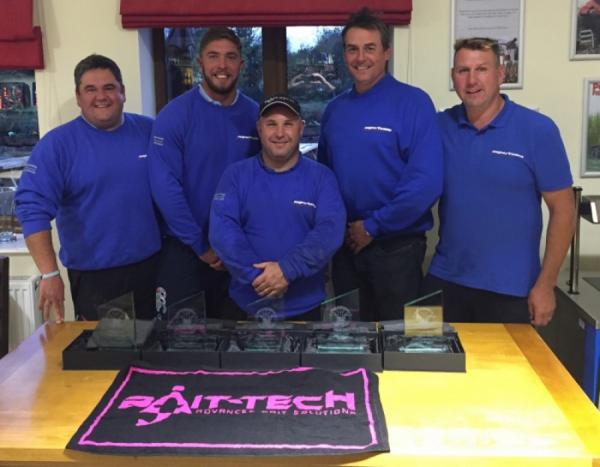 Well, it's certainly been a while since I last updated you with my extraordinarily exciting life. It's amazing how I blink and months disappear. Work has been interesting to say the least and looking back I'm amazed I managed to fish the matches I have.
Being so busy I pulled away from the big majors this year. It can be a long hard road chasing the dream and if you're not fully prepared and in the right frame of mind to do it, having had plenty of experience at this, you are better off not bothering. I wasn't going to drive a million miles, catch nothing having pushed poor pegs to destruction and got the severe ump in doing so. My limited free time means more to me than that!
So… intent on enjoying myself, me, Eggy, the Wern, Donk, Bob and Mikey Williams fished the South Wales Summer league. Teams of 5 event that a good few of the local lads fish. 6 rounds over 3 venues meant a bit of diversity and with the newly crowned Supercup Champions, Nobblers, Frenzee South West and a few other good sides fishing it would be a good craic, bit of local needle and a few bites…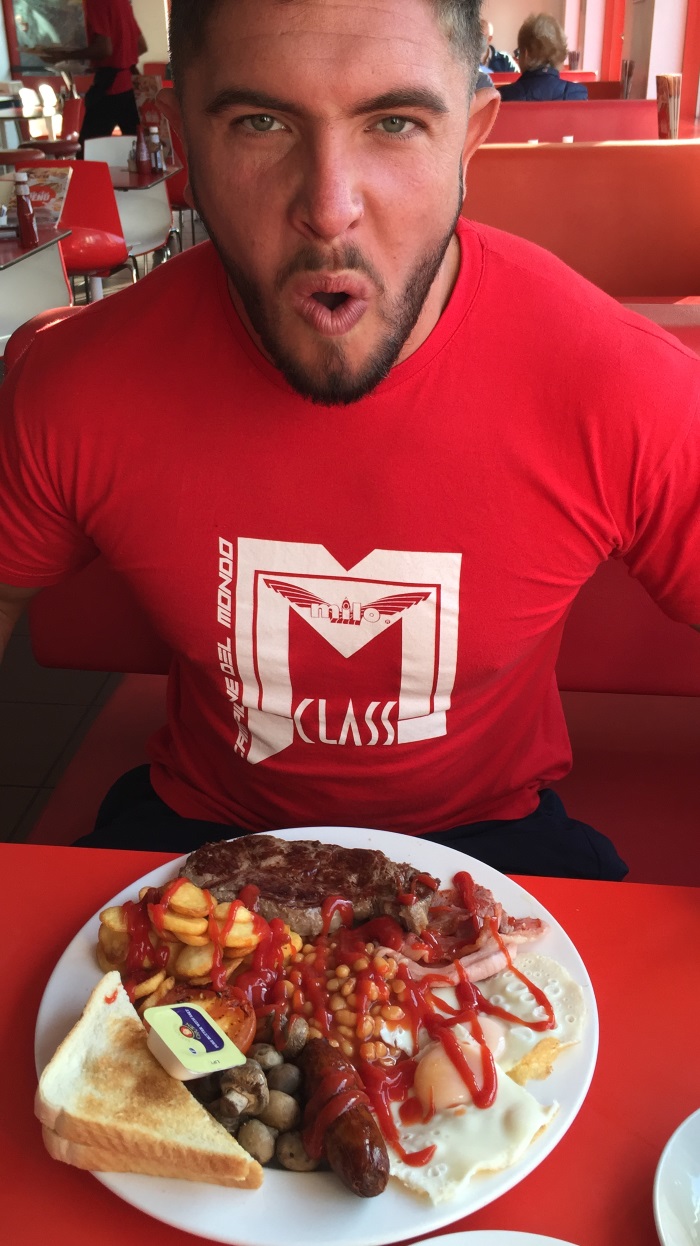 As it goes our Milo team won the league comfortably winning 4 out of 6 rounds and only dropping 2 points. The fishing wasn't easy on times but it was nice not to be in a fish race and have go and catch some. The Wern did his trick with the draw bag and sat me on a few nice pegs. The stand out days for me were two days we fished on Hartleton lake near Ross. 17lb of small roach over a bed of overwet Pro Natural Dark managed a section win and 2nd overall in the first match there. Back for the last round and even though the pegging was different I somehow managed to sit on the same peg as previous this time catching 26lb of roach on a single tin of hemp for another section win and 3rd overall. A lovely change to get the silverfish gear out in summer. Well done to all the lads, they all fished well and took their chances.
With this done it was time to start thinking about the Welsh national that was to be held at Weston Pools. Now, I don't need any excuse to visit Weston, more than a little bit of man love going on between me and there. a couple of practise trips saw us pick up a few quid and start to get our eye in. What's more, Donk and I managed to bung a day off and get up there for the Natural Baits Festival being held the two days prior. Strange to what some of you may think I do know what a castor and worm looks like.
Before I go on, I must say a massive congratulations to Cwmbran Nobblers for winning the Supercup. Being a local side to me I know all of these lads well and I was chuffed to bits to see them win it. They are all great anglers and I know how much they've wanted this title for some time. They had put in the hard yards and done a lot of work in preparation and in fairness they did a right number on it… the bit I love about this event at Barston is the venue itself. It's made for it. Big carp, big F1s, big chuck feeder fishing, roach and skimmers on pole.. all plays a part so you need to be on your game to make sure you come back with the goods. Shaun Wilson was 2nd in the match with 90lb of brutes on Pellet waggler yet the next section round from him team mate Phil Weaver had the job of getting his head down to catch 35lb of small fish on pole and maggots. Brilliant event at a brilliant place… looks like Wales are winning in Fishing and Football this year…!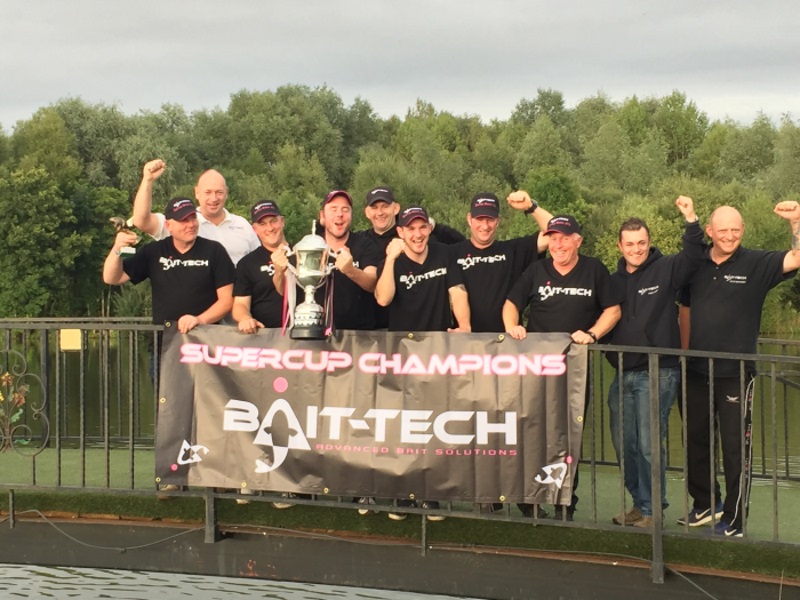 Back to Weston and the festival.. don't look around the car park or you may turn around and go home again. Bennett, Hughes, Carass, Barlow, Scholey, O'connor to name but a few… all wanting to take your hard earned.
The excitement for this was something me and quite a few others haven't experienced for a while. We all mentioned it, it was bristling. I guess we all knew we were in for some serious fishing and none of us really knew how it would react to natural baits only. Speaking to a few, like me and Donk, they had brought the kitchen sink in terms of maggot, castor and worm etc.. Joe Carass on the other hand.. 'hope they like maggots Bodge!' was the reply. 'I've got 2 gallon! Nowt else!' this worried me as I've seen Joe fish before. Fresh and newly married, Joe was clearly a happy man with nothing but fishing on his mind. Equals danger.. believe me!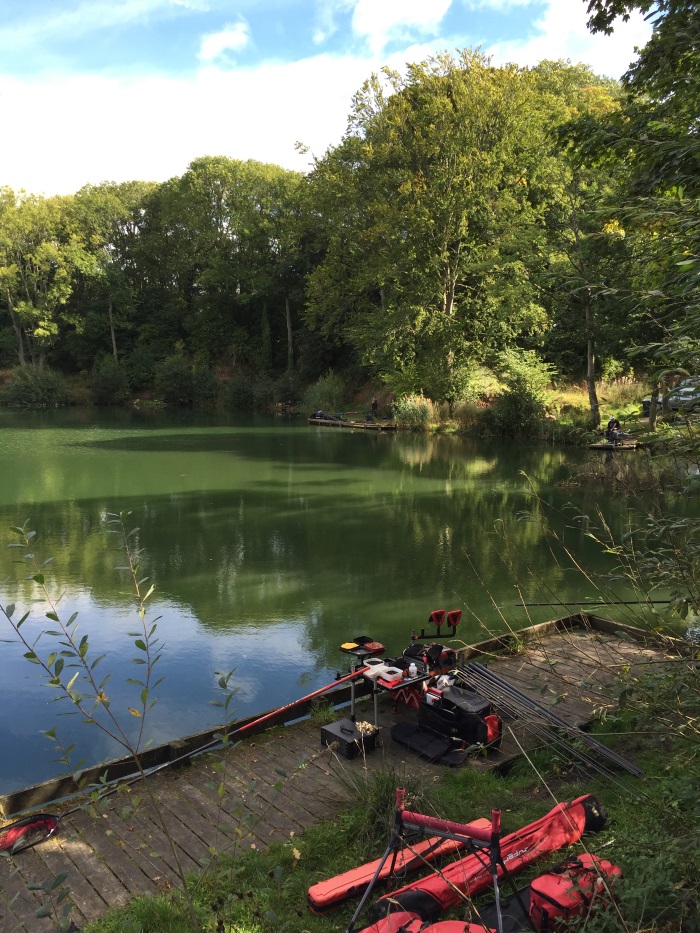 The draw bag of dreams opened and in we went. Good start… good start.. please please… peg 1 Clay pit! Wallop! And we're off! Id luckily drawn this recently so knew straight away what the plan was. A quick chat with Bagger Bennett and I was off to empty the lake of its contents.
Sat on the boards, have a look at that for a pretty picture. Wouldn't matter if the lake was empty would it.. nice place to spend a day. To make things even better (or worse depending how you look at it) Tugger sat across from me on peg 29. Fancied him there! Richie O'Connor on 19 which although normally poor had form of late and I was soon looking at a tough day at the office. Cleggy walks up and shows me a picture of a million f1s sat in his swim.. looked like a bait ball! Oh the joy!
The bait list was simple. casters, worms and Juice covered corn. Castor and worm slop shallow and corn down the edge. There's not a lot else you can do as the place it proper bottomless. It's a mental lake because of the depths its quite clear. With my glasses on I can see fish 5 feet down as they are coming up when playing them. amazing to see but its heart wrenching stuff.
The match started and it must have been all of 2 minutes before I was attached to a chunky F1. Things looked good and the more I fed the fish seemed to be in the swim. I had a belting start and bagged proper for a good hour. I looked at my watch and 1.5 hours in I thought I'd had 55-60lb. net limits at Weston are 60 so I immediately swapped onto my next net. Although it slowed compared with the first big hit I had a lovely day. I switched to the edge only to start catching proper carp. These things are crackers. I don't think I've ever had fish pull like it anywhere. It's as if they want to beat you up for jamming a hook in their gobs. So much so you worry for your pole such is the force and turn of speed these things have. you would swear they were foul hooked.
I had a lovely match but so did everyone else as I saw Richie put his 4th net in with an hour to go. Tom was extracting units from his edge and Chris (never had a bad peg) Jones was slaying them on 9! (that's the point.. the best peg in the world AND America! So I'm told.
I'd caught well and although it was very close I thought I may just have sneaked it. as the scales came down I reached for my first net. It was stuck on something.. wait, no, it's not stuck it's just heavy… hang on.. oh shit! As I lifted them out my heart sank as I knew I was going to get knocked back for being over. 60lb limit, 60-70lb counts as 60lb and anything over 70lb you lose the net. A few nervous looks came my way as I tumbled these F1s into the sling. They actually looked bigger than when I had caught them. I'm normally pretty sharp with these things so it came as a bit of a shock to me that Id caught so much in the first hour and a half. Basically, that one net weighed 71lb. There were a few looks at each other.. some ums and arrhs and even a 'I'll ring Richie..' no, chuck them back it's over the limit. Rules are rules. I weighed the rest of my catch to end up with 114lb. I should have weighed 190lb. Richie then went on to win the lake with 168lb. I ended up 5th! obviously I was talk of the town that night but it seemed it was me who was least affected by it. It was my fault, a mistake on my part… not as if you do these things intentionally! done now! Its only fishing boys… let have another pint of cider and not worry about it!!
On the results front it was that man Joey F1 who's maggot mania had destroyed stretton. He won the day with a massive 196lb. Bagger won his, in fact most of the usual suspects won theirs.
Day two and with a small (not really! Massive!) hangover we were off to canal for day 2!
70 anglers fishing and would you believe me and Frosty had swapped pegs from the day before. Canal 42 I was to sit on and although a great peg normally for some reason of late it hadn't been very good. A good long chat with Frosty and we were both set up and ready for action. 42 is next to an inviting looking bridge but with that man O'Connor sat the other side of it I was reliably informed we'd struggle there. I started short on maggots and got off to a flyer with 15lb in so many minutes. This soon died and I was left searching for a large part of the match. Odd fish was all I could muster until I went down the edge. It wasn't great but at least I was hooking the odd fish. Sodding fish, Christ they pull. In a blink of an eye these thing strip all your lacy from your pole and bottom you out.. it's incredible. The head shakes are so violent I got broke twice and most of you will know the sort of gear I use!
I've had an 8lb barbell… that pulled my arms off. It gets to a point.. I can't pull any harder as I'd smash my kit up.. this thing just swims about with no thought for me what so ever. Left me feeling belittled and ashamed!
I caught an odd barbell but it was mainly better carp. I was fishing down to the end of a spit and the odd one would run around the back of it. I hooked one thing that really took the p##s! in a split second this fish had shot around the spit and the 6 joints of pole I was holding was now at a right angle. There was a serious amount of pressure on it and I thought it was going to come back as it couldn't possible pull any harder… it then proceeded to drop a gear and one almighty bang was left with me holding 2 feet of number 6 section with carbon lying everywhere! I picked up an in-tact number 5 but alas the number 4 was now in lot of pieces and half of it was still attached to the top kit the fish has buggered off with! If anyone finds it please leave to one side for me! ;-)
I could see Jordan opposite giggling and when asked if he enjoyed that he said he's never seen a pole bend like that before… impressive stuff!
I weighed a naughty 90lb for nowhere only needing 111lb for 2nd on the lake. By my own admission Id fished a poor match clearly affected by the previous days f##k up. Richie next door fished another brilliant match to weigh 99lb but it was Lee Peanut who won the lake with a well angled 136lb.
As the results came in it was tough at the top. Joey F1 was my bet and he didn't disappoint as his maggot approach caught him 150 odd to win the lake for a 2nd day. Well done mate.. thoroughly deserved!
Bagger Bennett was 2nd and Connor Barlow 3rd. well done to all who fished. An amazing event.
Sunday after the festival was National Day and with 12 teams of 5 lined up nobody could see past the favourites Drennan North West. This was the one we wanted to win. My Shakespeare Superteam Bait-Tech side comprised of myself, Donk, the Wern, Eggy and Bob and as this was the first time we had all fished under the team banner we were keen to make it count.
There's only one man to draw in team events.. The Wern is awesome. His ritual is to ask what pegs you want.. he asked me.. I named 5.. he brought me one of those 5! Easy no?
Split over 5 lakes I offered to take one for the team and head down the Clay pit. Although secretly my favourite lake I wasn't going to make that to clear to the others. 29 was my home and I must be honest I ran to it. Lee was off to wrestle beasts on Belvedere, Bob on weir, Donk on Stretton and Eggy seems to get on particularly well on Canal. We had rain that night and the temperatures plummeted. This was definitely going to have an effect but how many would go there looking for a bagging match having judged it on the previous festival results?
Setting up on the peg that man Richie rocked up in the car park. As I glanced across at peg 26 (bung hole) I hoped he wasn't heading there… that glint in his eye as he got out of the car said it all.. joy.. another battle ahead!
We all had our plans and mine pretty much mimicked my day on there in the festival. Only difference being I had a few pellets with me. It was a hard day and fish continuously backed off. Rather than keep pushing them out of rang I hung back and looked to rest the shallow lines and let them regroup. An odd look in the edges provided the odd fish but with peg 1 and Ben Roberts on 4 seemingly bagging it looked to be between me and Richie fighting it out for 3rd. A battle I was winning until Richie started plundering units down both edges. I had a cushion but this was disappearing fast but with my edges not producing like I had hoped I was staring down the barrel. 10 minutes to go and I was starting to twitch. Sometimes you simply know that 1 or two fish will make all the difference. The float rammed under and I was attached to a small and angry carp. Back in and I was in again. How and why they had decided to turn up then is anyones guess. I now had to try and get thejm in a quickly as possible to get in for another before the whistle. Not easy when they are fighting like they do. I managed 4 in that last few minutes but felt it wasn't enough.
I was surprised to find out peg 1 had weighed 82lb. I thought he had 182lb! Ben the same. 77lb I thought was a lot more. probably as I was facing them all day and must have seen them both catch all their fish.. I estimated at 70lb and Richie the same. A bit dejected I thought I was going to be 5th but was pleased to bung 81lb on the scales to pinch 2nd. The curse of 1lb had cost me again! Too much last time, too little this time! Still, that will do as every point counts!
Back at the ranch and we had amassed 17points. No enough we thought. Eggy 3rd, Bob 2nd, Lee and Donk 5th, me 2nd. Top result looking at it and looking around the lakes. John Harvey won individually with 130lb. Well done mate! And.. it seems as most teams had had a bad or indifferent result which meant our 17point was enough to win by 6 points. Nice to finally win it. It's a nice event, we all know each other and have a great laugh. A massive thanks to Richie, Mike, Giles and everyone at Weston. Superb as always!
And Finally…
Back to Viaduct for the all winners final last Saturday! This is usually my start to the autumn and winter fishing at Viaduct as I never seem to get there during summer these days! 70 turned up for this with a grand up for grabs all talk was of Cambell lake as it was fishing incredibly.
Into the bag and yet again another big match was greeted with a poor draw… I don't know what I've got to do to get a chance down there…
Spring peg 24 was my home for the day and although a nice peg for the lake I knew deep down it wasn't going to be strong enough to win the match. Bomb rod, 2 waggler rods, short pole and edge was the plan of attack. This also gave me chance to test a few new baits we are working on for next year. I've been catching a lot recently on corn doused in Juice. I've caught loads on it and although it not the 'done thing' at viaduct I elected to fish it over meat. (gasps in horror!)
I had two lines out, one as close to the island as I could feed next to the trees and the other halfway in open water where id ping pellets for skimmers and odd carp. I started on the bomb with a glugged 11mm.. no signs and after half hour without a liner I picked the waggler rod up and dropped onto the shorter line. A quick bite saw carp number 1 on and a small 5lber was soon in the net. Another 8mm in the band and into the red Juice, back out and it wasn't long before number 2 was on. This slowed a little but I was soon on 5 small carp. Not much being caught elsewhere meant this was a slow and steady day.. don't force anything..
With the waggler all but dead and strangely no skimmers feeding I had a drop in the edge where I had gently been throwing corn. The float sat there before thumping under and as big brute wallowed about before being scooped. This pattern of slow and steady continued and although it was only an odd bite these fish were too big to have them solid in the peg, you had to wait for single fish. Big enough however that you can easily play the waiting game for them. I managed 4 from the edge, each time resting it and drip feeding Juiced up corn. 2 of them must have pushed 20lb and I ended up with 9 in total for 91lb and a lake win. The 4 edge fish went 65lb so you can see why it's worth waiting for. All caught on double corn. Looks like I'm a corn freak these days rather than a meat head!
Andy Power got a sniff and proceeded to smash it from unfancied 105 on Cary. 225lb all caught early before they pushed out of the narrows. Talk about taking your opportunity! Another grand for him.. well done the ginger prince!
Tunnel beckons.. winter is coming at last! Time for a bit of grafting in our fishing… can't wait.
Until next time…