Power Takes The Title!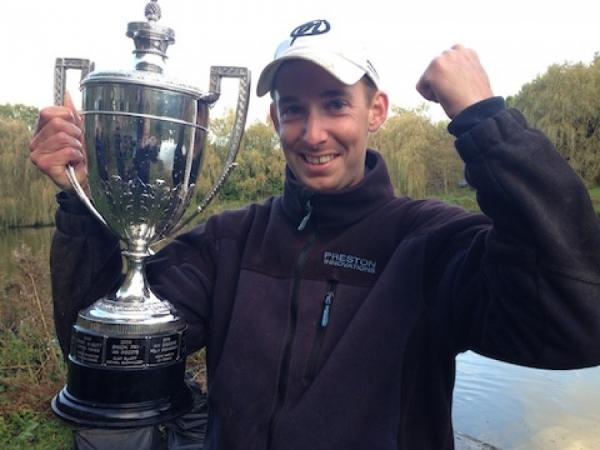 Another big win for Andy Power…
In an epic battle Preston Innovations and Sonubaits-backed Andy Power secured the title as 2014 Knockout Cup champion after a convincing two-day performance.
Those among you who have followed the story up to this point will know that day one played out as a four-man final with Rob Wootton, Andy Power, Gary Miller and Geoff Valance competing for just two places. As one of the best-ever matches ensued no-one could call the result. It was left for the scales to call the verdict, which resulted in Andy wining the day with just over 137lb and Geoff notching up 132lb for his spot in day two.
Day two took place on a different lake on the same Docklow Pools complex, Mickey Mouse, which saw Geoff on Peg 8 and Andy on unknown Peg 20.
From the off Andy's shallow silver fish approach on the short pole looked convincing, where as Geoff had opted to target the bigger resident fish. As the match progressed it became apparent that Andy had the upper hand and a late switch to the margins to secure six big carp left Geoff with no snookers to play.
But Geoff's day-two weight of just over 33lb fell well short of Andy's 102lb effort.
Two wins in two days and no-one can deny the talent of young superstar Andy Power. His angling ability is on another level to most – every bit a deserving winner and yet another title to add to the ever-growing 'Power' tally.
Well done to all four finalists, every angler that took part from the start of the event, the venues along the way, the spectators, Docklow Pools for hosting the final and Drennan International for the generous sponsorship.
For the full lowdown on how the anglers caught, get the December issue of Match Fishing magazine, on sale the last Friday of November.