Prep, Prep, Prep…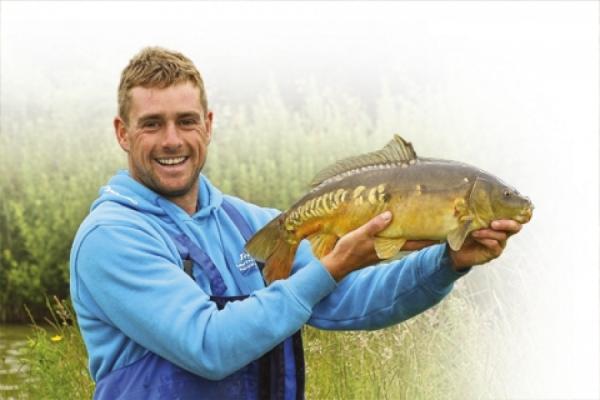 Fish 'O' Mania champion Andy Geldart talks preparation...
There used to be a time I when would turn up on the bank with just a handful of rigs and not many hooklengths tied. How things have changed!
Now anglers spend more time in the garage or tackle shed than on the bank fishing. We even spend hundreds of pounds on accessories just to carry rigs and hooklengths to our pegs.
It's true what they say, though – preparation is the key to success.
A few weeks ago I went down to White Acres fishery in Cornwall for the Preston Innovations Festival week. Leading up to it, I started started my preparation two months before! It's not just hooks and rigs that need tying, elastics need to be renewed, reel lines need to be changed, feeders and wagglers need to be stocked up… the list goes on.
Quite a few years ago I came fourth in a festival at White Acres, which I should have won; this was all down to not being prepared on just one of the days. After that I said to myself that from then on I would be prepared for every eventuality, whenever I go there. It's not just White Acres, though, it's any match I fish. The thing is, nowadays the standard of angler at White Acres, and the rest of the country, is extremely high, so to stand a chance of doing well my tackle has to be perfect. Then if I do no good because of a bad draw or fishing badly (which happens to us all) I can't blame my gear.
Finding time to do all this preparation is very hard. I'm like the majority of match anglers in the country and have to go work five days a week and spend a bit of time with the wife, so finding time to prepare gear is very hard. Sometimes I miss a weekend's fishing and spend the time in my tackle room – it's the only free time I get.
As a great example, just look at Alan Scotthorne.
Alan wouldn't dream of fishing any match underprepared. Although he is a professional angler and does get more time to do his gear than most, he still gets up at 6am every day to work on his tackle, even if he's not fishing. Alan has achieved more than most of us can dream of but he will tell you that a massive part of his success is down to preparation off the bank.
Just this weekend I fished a winter league round on the Stainforth & Keadby Canal at Thorne and in the first two hours I had some very frustrating trouble with pike. I went through 12 hooklengths during the match, and if I'd not pre-tied these beforehand I reckon that I would have wasted at least 20 minutes of the match. When weights are so close, every second counts, and I ended up coming third in the section with 10lb 4oz and both fourth and fifth in the section had big 9lb weights, so I could have easily ended up fifth or sixth in the section if I'd not been prepared, with enough hooks tied up.
So the key to success really is down to preparation. Although it may be hard to find time to tie hundreds of hooks and dozens of rigs, sometimes, unfortunately we have to make time, even if it means missing a day's fishing.
Ultimately, FAIL TO PREPARE, PREPARE TO FAIL.