Saturday, April 23rd – Blundells Fishery Open Match By Martin Stokes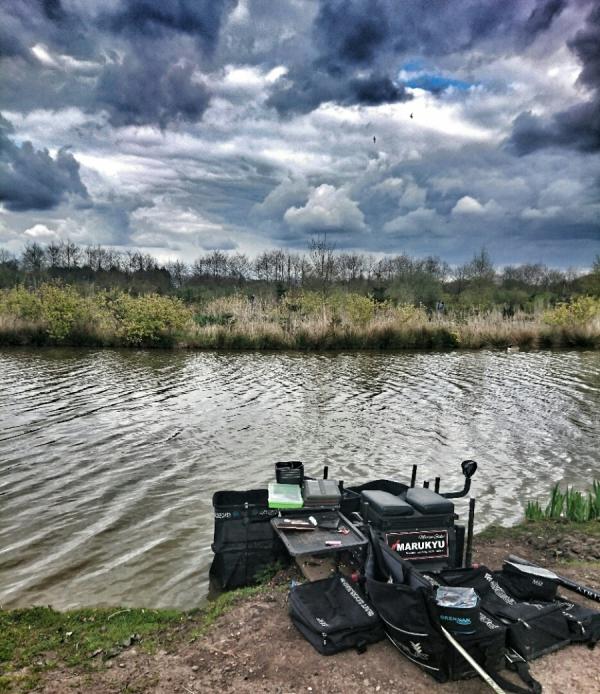 On Saturday it was back to one of my local venues, Blundells Fishery, for the open match. After six weeks away from the place, I knew the fishing would be slightly different from my last match on the venue.
It has a rover match across all the lakes. With about 40 anglers on it you need to draw a low number to get on a decent peg. I drew ball 4. Happy days, so I went on Peg 59. This is at the end of an island and you have plenty of room and you cannot get boxed in by other anglers.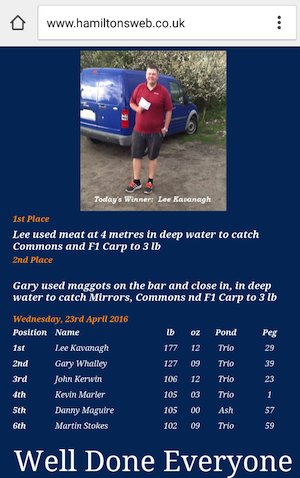 I got off to a good start, catching F1s steady for the first half of the match, switching between casters shallow and Amino-flavoured corn down the edge.
The last 90 minutes I really struggled for bites. The F1s followed the wind up the lake.
I ended up with 102lb 9oz, which was 6th overall in the match. The venue fished really well, with a standout weight of 177lb winning it! The fishing had certainly picked up a bit since my last visit.