Saturday May 7th Martin Stokes Went To The Beautiful Partridge Lakes.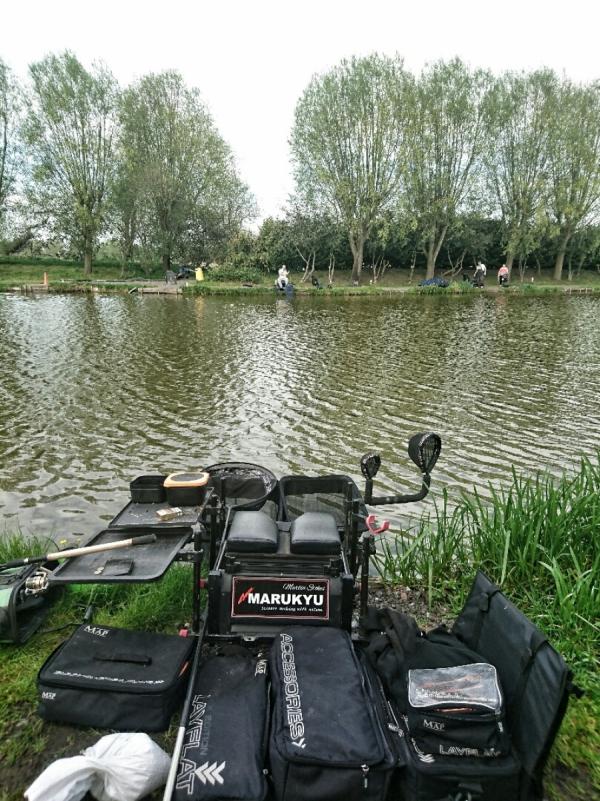 Last weekend I managed to get out on open matches both days.
Saturday May 7th I went to the beautiful Partridge Lakes. With more than 80 anglers booked on, it has to be one of biggest open matches in the country.
I drew Peg 51 on Covey 3. It looked pretty good with loads of features to target but to be honest most pegs look the business at Partridge.
I started the match fishing towards a large reed bed on the far bank. I find that when the sun's out, cover and shade can be great fish-holding areas. I caught seven small F1s in the first 30 minutes, so it was a good start. Worms and casters have been by far the best bait on Partridge Lakes of late. I like to give my worms a little extra flavour by adding a glug of Marukyu's Boost Juice
After a good start across, the bites slowed down and I started to catch a few silver fish, which is never a good sign. I had a quick look on my shallow line at seven metres but nothing came from it. I had an empty peg to my right that seemed like a another good shaded area to target. After feeding a few Cad Pots of chopped worms and casters I was into a proper fight with a lively 5lb mirror carp. This line produced about eight carp and a few F1s. Bites were slow but when I got one they were decent fish.
With just over half of the match gone I was pretty much on a par with all the other anglers I could see.
The last hour I decided to fish short down the edge. By fishing a short pole you can feed a lot more aggressively and catch a bit quicker. I ended up catching about another 20 F1s. At the all-out the scales came round and the best weight on the lake was 36lb; I knew I had more than that. I weighed in 60lb 8oz, so I was pretty pleased. Unfortunately, a peg around the corner that I couldn't see weighed just over 80lb to win the section.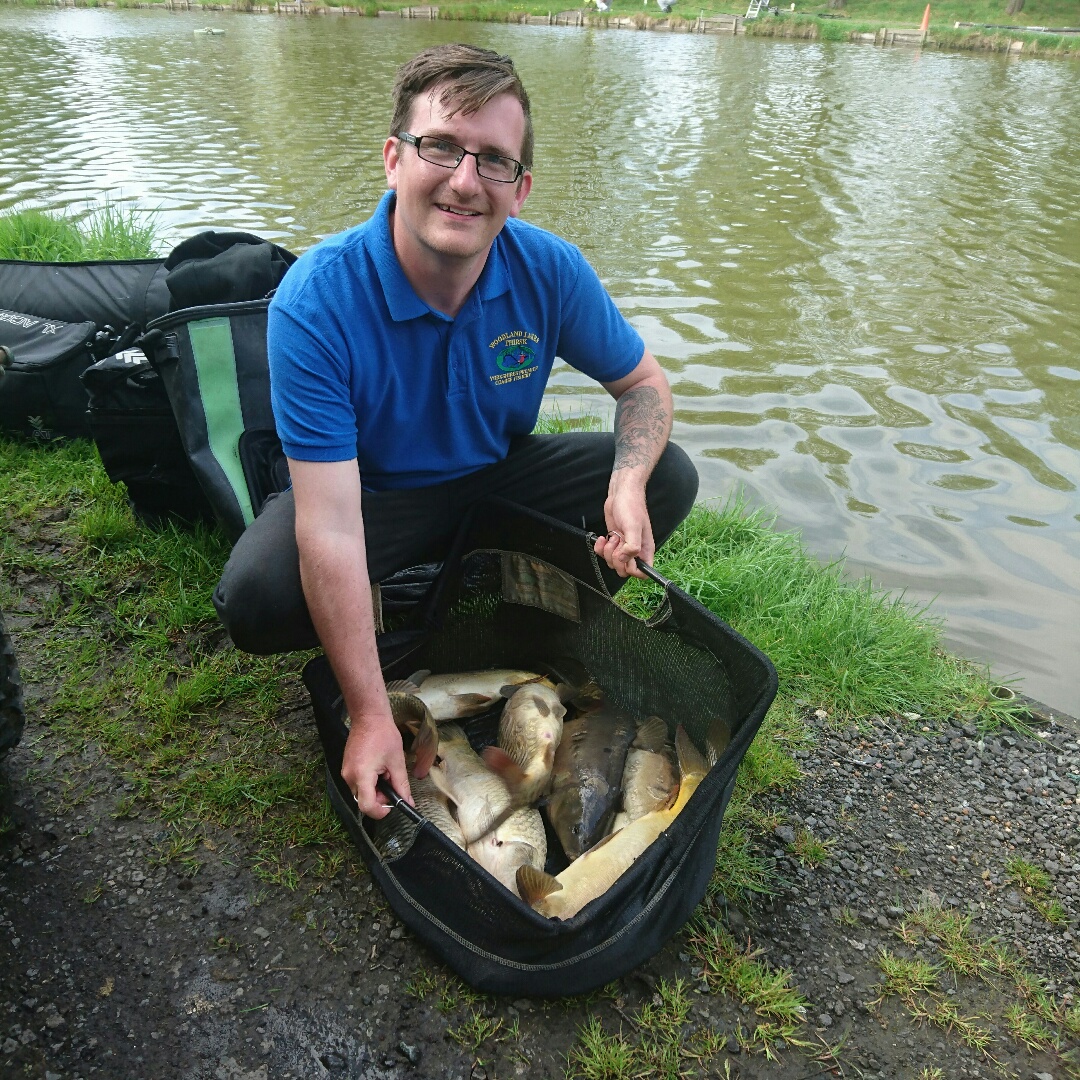 I felt I fished a good match and don't think the peg was worth much more.
Another great day's fishing at one of my favourite venues in the country and I can't wait until my next visit.

Tight lines, and see you soon.

Martin Stokes