Sport England Report Shows Angling Participation Is On The Increase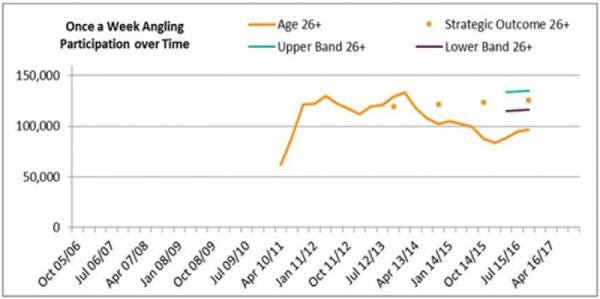 The latest government statistics show that angling participation has increased over the last 12 months as anglers head out to the banks more often.
The Active People Survey is carried out by Sport England to establish how many people are participating in sport. The survey, looks at all sports, including angling, as part of the government drive to keep people engaged in sporting activity. 164,500 anglers were canvassed as part of the regular study to find out how often people go fishing and what is their background.
For the past two years, the survey has revealed that angling participation has been dropping but an about turn this year has shown an up-lift in the figures and the frequency that people are "getting out there".
"We're really pleased that the figures are on the up. Increased promotions, more awareness of the sport across the national press and TV, improving facilities, good weather plus a number of participation campaigns and initiatives are all contributing to the increase" announced Rob Hughes, Promotions Officer at the Angling Trust, the National Governing Body and the organisation responsible for the promotion and protection of angling in the UK.
"It's well proven that angling is great for mindfulness, health and well being, and is quite simply just a brilliant thing to do. Getting out into nature and enjoying time in the outdoors free of hassle and stress, is clearly ticking more people's boxes. With increased competition for time across the whole spectrum of leisure and social activity, to see angling participation increasing is a great thing to see".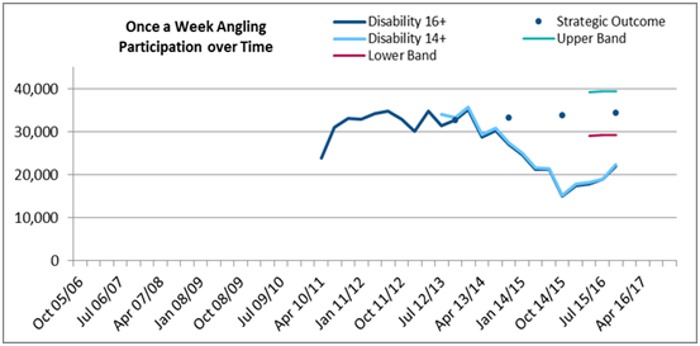 Angling continues to be one of the largest participant sports in the UK and the increase is a welcome sign to both angling and the government alike.
Angling participation has stabilised following 2 years of drops. Participation has increased slightly in the last 6 months for 26+
Disability angling participation has stabilised over the past year following a succession of drops in the 2 years prior. Participation has increased slightly by 4,000 in the last 6 months