Steve Ringer's Bream Fishing Secrets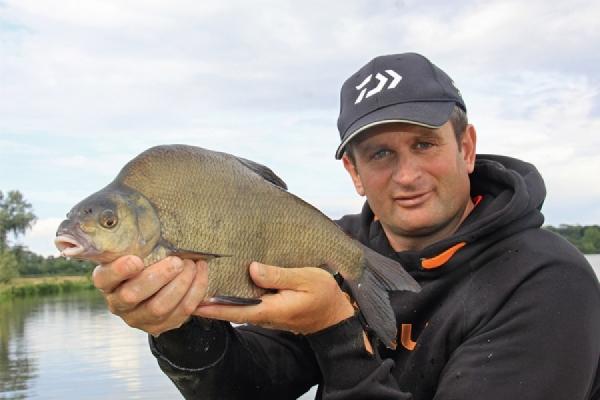 Feeder World Champion Steve Ringer has won more matches than he can remember with bream, so who better to learn from than the master himself?
It is no secret that fishing for bream is my all-time favourite style of fishing. I just love setting a trap of bait and then working out how best to catch these big 'aquatic sheep'. Venues such as Ferry Meadows, where I am today, are very much my passion and hopefully I will be able to pass on some sound advice to help you get among more slabs.
Ferry is one of the few remaining traditional bream waters, as far as I am concerned, and the way the matches are run here – Method feeders and boilies are banned – mean that traditional tactics are also required. This doesn't mean that there isn't a twist, though, and I have brought old-school bream tactics into the modern era by incorporating several key things that I have learnt on commercial venues. It is these tweaks that have really helped me stay at the top of my game.
- – - – - – - – - – - – - – - – - – - – -
Tip 1 – Worms Rule
Worms play a huge role in my bream work and on some days they are the only thing that will get the peg rocking. A kilo of dendrabaenas is a must for me and although I may not use them all, there are definitely days where feeding plenty of worm is the key.

One thing I have learnt on England duty is that how you chop your worms can make a massive difference to what you catch. I used to pretty much always 'mince' them and couldn't understand why anglers from other countries were consistently catching bigger fish. It wasn't until I watched a Dutch angler one day and noticed his feeder looking like a hedgehog as he cast out. There were long chunks of worm hanging from the feeder and it was clear he had barely even chopped them. It was no coincidence that he was catching quality fish and I have since taken that on board.

If large bream are the target then I will just 'show' the worms the scissors and chop them in half. If I feel skimmers are going to be the target, though, then I will mince them. It's all about working out what size of fish you are on. Also, if you are fishing fine worms and catch a bream, try feeding bigger chunks – it may kick off the peg and lead to you catching more bream.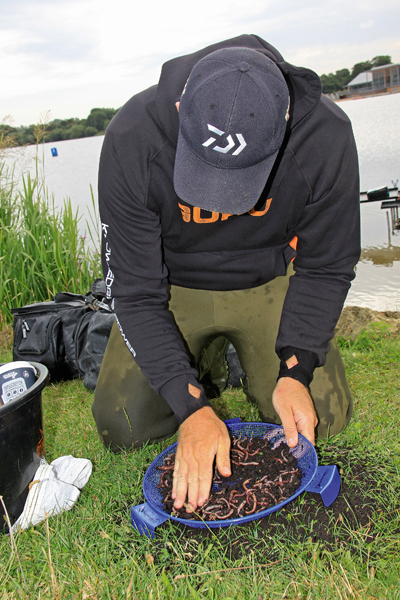 Tip 2 – Bait Banquet
Worms are undoubtedly the key attractor but I do feed a host of other particles to keep the fish occupied. My bait table consists of corn, 2mm and 4mm dyed pellets and casters. All of these make excellent particles and are good at holding bream in your swim. Corn is not only a fantastic feed (because it is relatively small-fish-proof) but it also doubles up as a great hook bait and is extremely reliable for bream.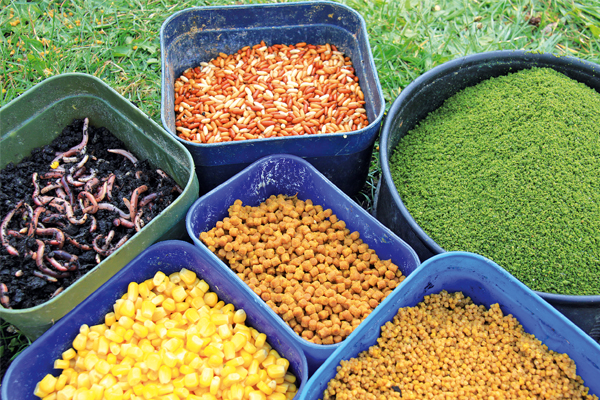 Tip 3 – Fish Meal or bust
Many of the anglers fishing Ferry actually use a sweet groundbait mix these days and have switched back after a spell on fishmeal mixes. For me, though, I only use fishmeal. I have simply won too many matches here to change. The mix is the ever-reliable Ringers Dark and Ringers Natural 50/50. This is mixed the night before and stored in an airtight bag; I then simply riddle it twice on the bank, which leaves me with a lovely fluffy mix. For some reason the green colour works very well and it fills me with confidence.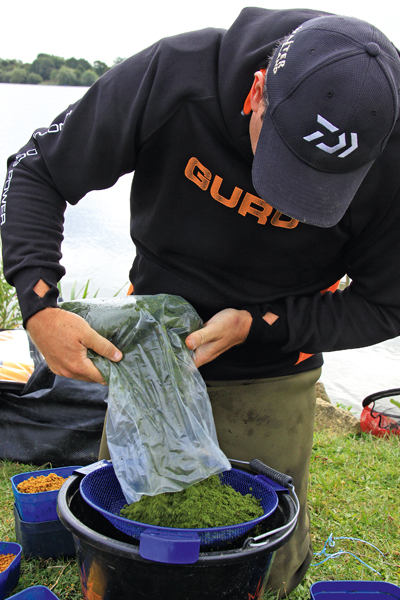 Tip 4 – Lay The Table


Every bream angler has their own theories about feeding at the start and how much to put in; some even advocate just fishing with a standard feeder from the off. I must admit that I do like to feed a few large open-enders of bait to give myself a nice area of bait for the fish to settle on.

For this I use a distance-casting rod and reel that has been clipped up at exactly the same distance as my fishing rod (by using distance sticks). To this I attach a large Kevin Leach feeder that can hold plenty of bait.

It is important to get lots of freebies into the mix at this point and I like to feed 15 of these feed-packed parcels into the swim. I must stress the importance of not casting into too tight an area and I am always conscious to spread my casts a little.

Also, mix up the initial casts; let some feeders empty on the bottom, but also strike the bait out of the feeder as soon as it hits the water on other casts. This is a bit of a trade secret and creates a fish-attracting cloud and a nice spread of bait.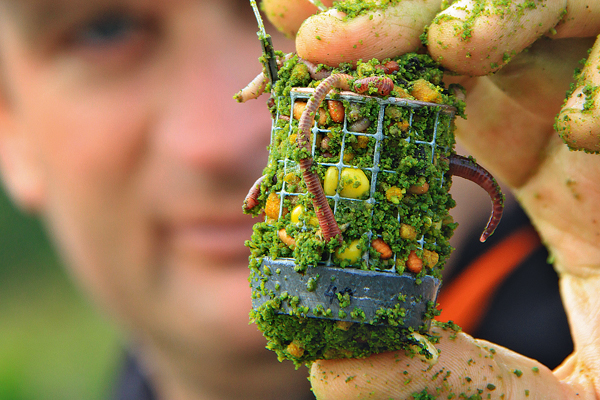 Tip 5 – Feeder Size


After the initial feed I switch to casting every five to 10 minutes with a medium Kevin Leach feeder. This still introduces plenty of feed but is also a very accurate feeder. After my initial spread of bait has been introduced I like to tighten things up when I am actually fishing and this smaller feeder helps me achieve that. Also, if I kept going with the bigger feeder I would simply be introducing way too much bait.

Be prepared to change, though, and if you are getting lots of bites, and quickly, you can assume that they are getting through the bait rapidly so it may be worth trying a bigger feeder.


Tip 6 – Cram It!
I pack my feeders with as many particles as I can and only add just enough groundbait to make sure the cast goes the distance. When you think about it, even a large feeder doesn't actually introduce that much bait so I make sure my feeders are as full as they can be! I do this by creating a small 'well' in my groundbait and keep adding particles as I go along to produce an almost neat particle feed – perfect for bream!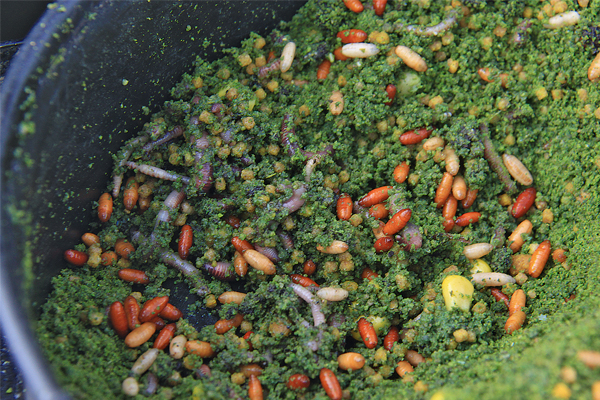 Tip 7 – Pre-Tied Shockers
These days I nearly always use a braided main line where allowed, as for me there are simply no disadvantages and only positives. If you are going to use braid then you must use a shockleader and mine is tied from 10lb Daiwa Tournament ST.

When casting a lot it is inevitable that even 10lb shockleaders can become damaged so I pre-tie mine at home, complete with my feeder link, so that they are all exactly the same length. That way if anything does happen to my shocker I can simply tie a new one on to the main line and be assured that my range is still the same.

This was a brilliant trick on the World Champs in Ireland and really saved me some time.


Tip 8 – Hair-Rig Is King
I tend to stick to two hook baits here at Ferry and they are worms and corn, both of which I hair rig. This, I believe, is a massive edge and just seems to help me convert far more bites. I use a Guru Speed Stop setup as it's just a hassle-free way of presenting either of these hook baits.

One thing I must stress is to use a decent-sized hook. The average bream here is over 5lb and I don't want to lose them in the weed (of which there is a lot in Ferry). With this in mind a size 16 MWGB is the absolute smallest I will go, but am much happier to use a size 14 or even a size 12 on particularly weedy swims. You cannot afford to lose bream of this size and they are certainly not tackle-shy.

The same goes for line and 0.17mm N-Gauge is a must.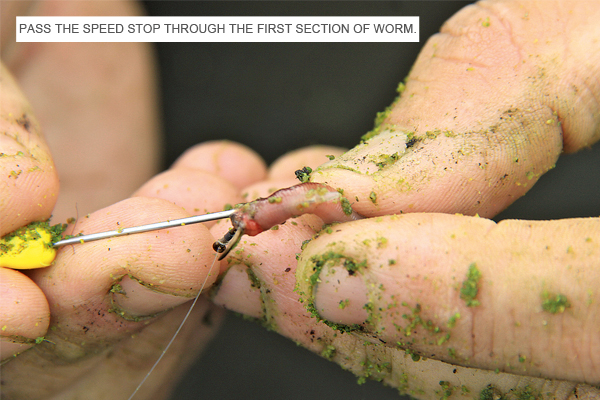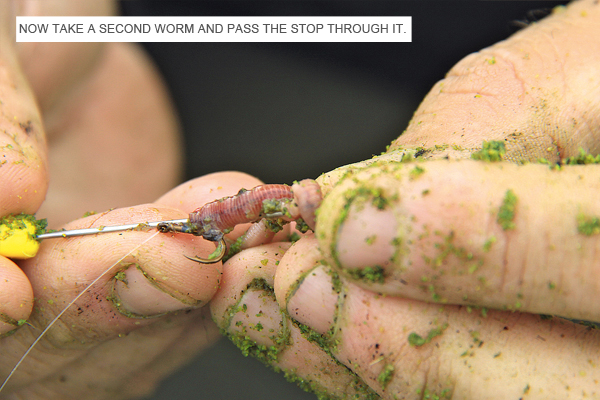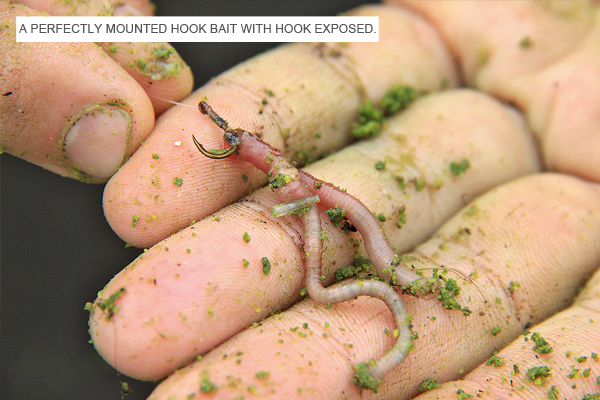 Tip 9 – Running Rigs


I was always a fan of fishing bolt-rig-type setups for bream but since fishing the World Champs, where this kind of rig is banned, I have had to change to a free-running arrangement. It has to be said that my results haven't faltered with this and I am more than happy to continue with the free-running rigs.

You may have noticed the rig is actually a sliding paternoster. I make these links myself out of some 20lb fluorocarbon, two crimps, a glass bead and a swivel. These neat links work very well and, due to their stiff nature, virtually eliminate tangles.

The sliding link is simply stopped by another small bead, which slides up against the knot of a short twizzled section that kicks the hooklength away on the cast. A neat, simple rig that all of the England team are using.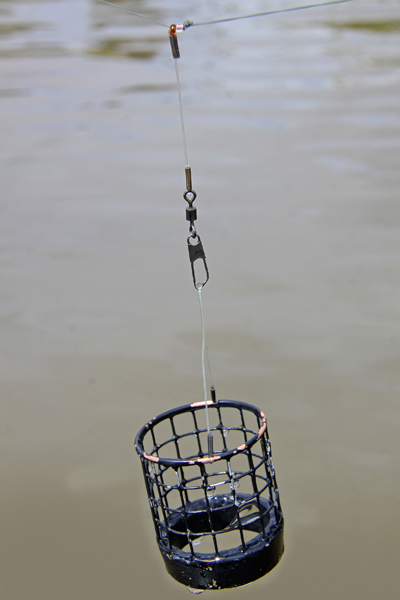 Tip 10 – The Right Rod
A decent rod is a must for bream fishing; not only do you need something for playing fish but you also need a tool capable of casting a fair distance. Although today I am fishing at 45 metres, I know that my 12ft Daiwa Tournament could comfortably cast a lot further should the need arise.

Some of the rods around today that are designed for commercials just don't have the backbone that is necessary. Look for something with a softish tip section and a stiffer middle for casting, and if in doubt opt for something slightly more powerful than you think you will need as the extra power will always come in handy on another match.

Tip 11 – Patience!
You can have all of the bait and tackle but you must develop a degree of patience if you are to be a successful bream angler. I always want to catch my first bream in the second hour, as I believe they have then found the bait and have settled to feed.

Although many of my wins here have come with weights of 90lb and above, there are also days where much lower weights are required and there are few bites to be had. On these days it can really be a 'sit on your hands' job and wait for things to happen. If I was happy that there was enough bait in the swim then I would happily leave a feeder in for 20 minutes at a time.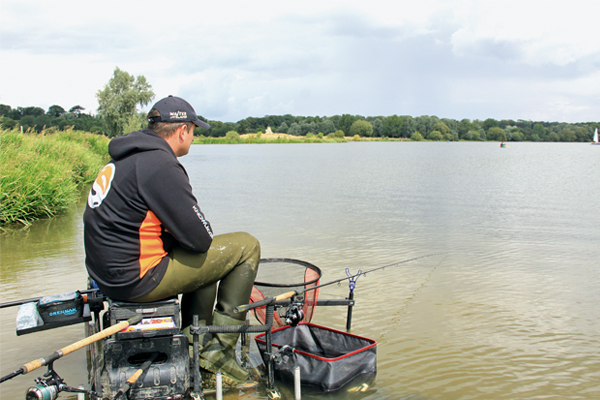 The End Result
Today has been a brilliant session and has shown Ferry in a totally different light. Usually it is all about catching big slabs in the 6lb to 9lb bracket, but today there have been a lot of smaller 1lb to 2lb fish. I have still managed four proper bream but have backed them up with about 40lb of other smaller fish – a fantastic five hours!

Good, traditional bream fishing is becoming harder to find these days but the rewards are there for the anglers who are prepared to give my tactics a try.

The Tackle Box

Daiwa Tournament Pro Feeder Rod
Daiwa Cast'Izm 25 QDA Reel
Daiwa Tournament ST Mono
Daiwa Tournament 400 Seat Box
Guru Speed Stops & Needle
Guru Rig Box
Guru MWG B Hooks
Cage Feeders
Daiwa Silverfish Keepnet
Daiwa AquaDry Landing Net
Daiwa Tournament Landing Net Handle

Guru Hoody
Daiwa D-Vec Cap