Ultra Control And Loaded With Middy Tech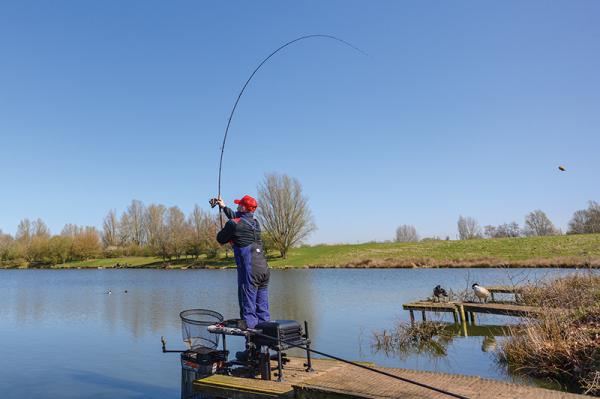 Having tested lots of Middy products over the years it has always been something of a positive experience. Its ethos as a brand and the price points that many of the products retail at generally offer great quality at very reasonable prices.
I'm talking more specifically about their higher end rods and poles from personal experience. In particular the Nano-Core XK55 feeder and float rods, which I have used, own and rate. Also their flagship poles, again, brilliant! I own one, in fact.
So today we planned to take one of their latest offerings out – the flagship Middy Reactacore XZ Ultra Control 12ft 6in 3pc Feeder. This is one of a few rods in the Reactacore XZ range, with other specific models available to cover other feeder and float disciplines.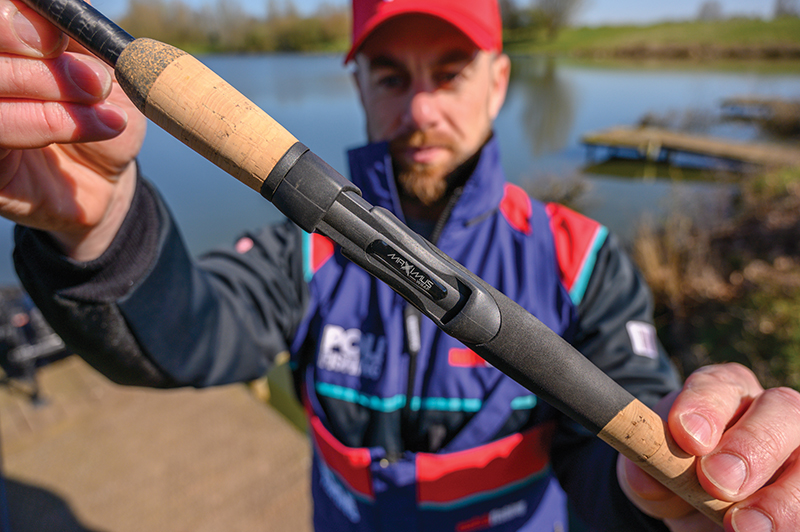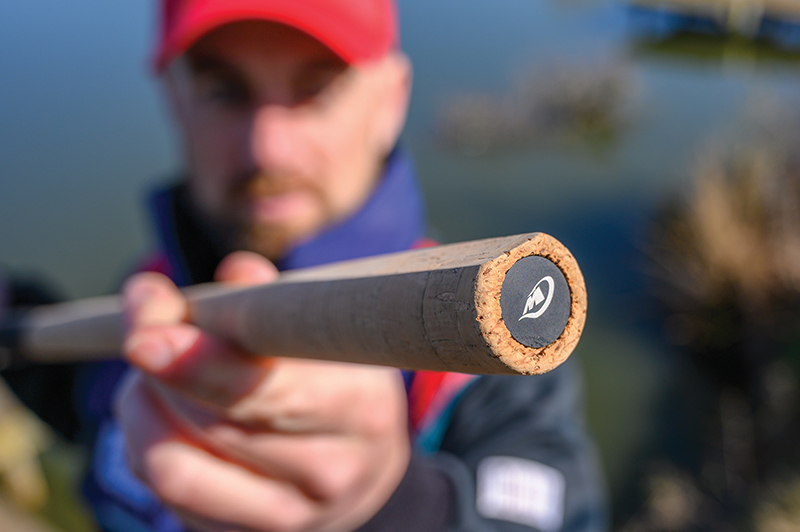 Being Middy's flagship range they're loaded with features and are made using what Middy calls a Quad four-layer carbon technology. To quote Middy directly: "It's four individual layers of high-modulus carbon layered together at different, unique angles to form one compounded sheet. This provides excellent strength and rigidity, while also creating a crisp fast-taper and fast-response action that picks up line quickly at distance."
In addition, Middy focuses on every detail and the carbon itself undergoes a VC-X extreme pressure vacuum curing to force out any tiny air imperfections. This also aids the strength of the rods and creates a real consistency in the action.
What Middy Says…
Specifically this 12ft 6in model we have to test today also benefits from special "Maximus weave wrap joints". These prolonged-life joints increase the strength even further and enable a little less overlap, which (in turn) makes the rod super-lightweight. Indeed, it has an exceptionally slim feather-light blank and handle, accompanied with top class fittings such as SCX smooth cast guides and hook retainer, an S-Line style ergonomic reel seat, as well as three motion-sensitive reactive carbon quivertips. The handle is designed to maximise the cast with a specially developed Ergo-Plain Accu-Cast shape. A world class 3pc feeder rod, it has a 12lb main line rating, 8lb hooklength rating and a casting weight guide between 20g and 95g.
So now you know what it has to offer, what's it like to use? Well, as you remove it from the bag you can see straightaway that the rod looks class. The exposed, layered finish really adding to the aesthetics (as well as functionality of course) of the rod. There are three tips supplied and the reel handle is a lovely design and ergonomic shape. Today I've paired it up with a Middy GFD 4000 reel and I've loaded it with 8lb Middy M-Tech line, which is Middy's anti-abrasion, low refraction, hard shell reel line. I've never used it before, but it feels nice and knots well, too.
With the sections assembled and a quick waggle one thing springs to mind – this is a powerful rod! Although it could quite easily do lots of jobs and be relatively versatile I would suggest that, ideally, it's suited to bigger fish and medium to longer range feeder fishing. It has absolutely bucketfuls of power through the middle. The 12ft feeder rods I normally use, which are much softer, can easily put a Method feeder over 70 metres. So I have no doubt the extra power in this XZ's blank, coupled with the extra half a foot in length would see the same feeder surpass that distance – if you needed it to.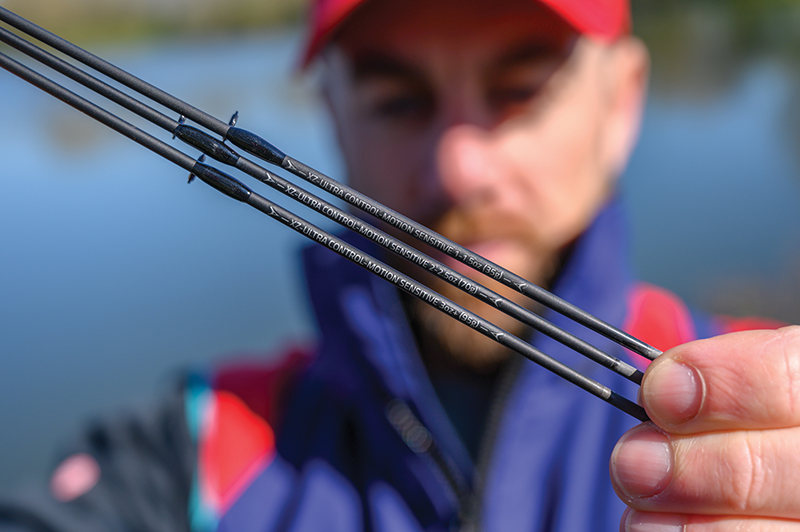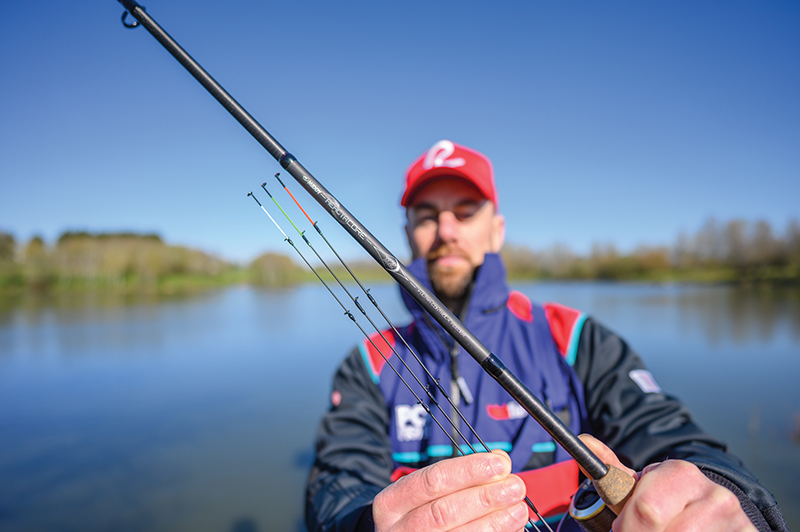 Although we've come to a commercial fishery today with a view to catching some big carp I also get the impression this would make for a versatile river feeder rod as well.
Winding the feeder up for the first cast then and it became immediately apparent this rod is a powerful, capable beast! It chucks feeders with ease and if you really want to get the best from it for longer range work you'll need a decent Method or Hybrid feeder. You can fire a loaded feeder plenty far enough to cover everything but 'specialist' ranges, which would be into 13ft/14ft rod territory and distances over 100 metres.
Using a Method feeder loaded with soaked fishery 2mm pellets and a small wafter the rod slammed around with the first carp of the day. It turned out to be an absolute cracker of a fish, probably around 12 to14lb-ish. Perfect for the camera and ideal to demonstrate what this rod can do. This particular fish fought very hard and the rod wasn't fazed once. I was also using an in-line Method so didn't have the 'luxury' of an elastic cushion either. Hooklength was 0.19mm to a size 12, so it was the typical sort of end tackle you might use with this rod.
In conclusion it's a bit of a powerhouse. The blank will get you the distance with a loaded feeder and when playing fish the top third of the rod is plenty forgiving enough. I dare say it could also find a home in a few holdalls for bream fishing where you need a more powerful blank for longer ranges and heavier open end style feeders loaded with particles.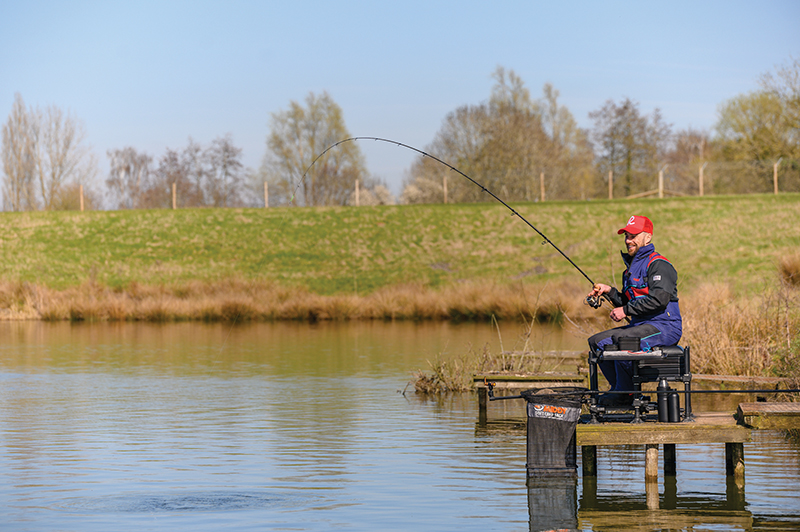 All in all a beautifully finished rod that I am sure will find favour with feeder anglers out there. It has an RRP of £299.99 so that puts it in the realms of some strong competition. I haven't tried the other rods available in this range to be able to comment accurately, but if this rod (and my previous experiences of Middy flagship rods) is anything to go by they'll be well worth a look, absolutely no doubt.
Middy Reactacore XZ Ultra Control 12ft 6in 3pc Feeder. RRP: £299.99
FEATURES:
• 20-90g casting weight
• Ultra-control reactive pick-up at distance
• Quad four-layer carbon technology and Maximus wrap joints
• Super slim feather-light blank and handle
• SCX smooth cast guides and hook retainer
• Ergo-Plain Accu-Cast handle grip
• S-Line style ergonomic reel seat
• Supplied with three motion-sensitive reactive carbon quivers
• VC-X high pressure vacuum cured