Waggler Fishing - Matt Pillay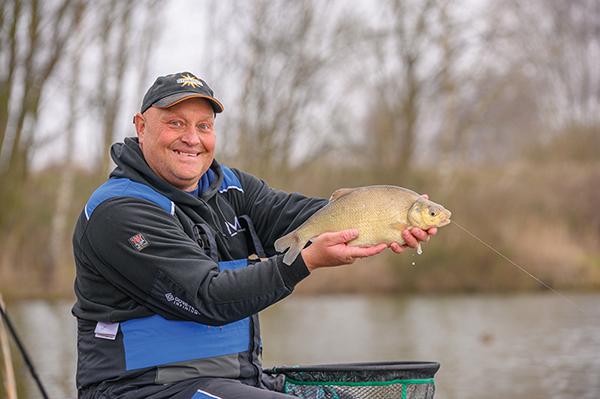 I'm here today at the magnificent Messingham Sands Fishery. The 'Sands' is literally on my doorstep but I've only been visiting the venue for the last year or so since my good friend George Robinson and his family took over the reins from Irish festival sensation Kevin Johnson.
In the past the entry pools were quite low, which was the only reason I didn't attend matches here, but that's all sorted now under the new management and it's always nice to come away with a few quid if I've done well at the end of the day!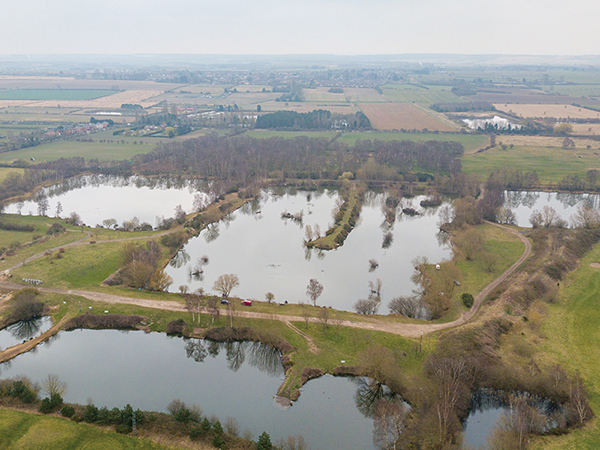 But more important than that, I'd been hearing about the match results and the quality of sport on offer and it sounded fantastic, so I had to give it a go.
Just how good this venue is was a real eye-opener for me! Kevin had created a fantastic fishery, it's simply outstanding! I've never fished a venue that has such a diversity of species, it's literally solid with carp, crucians, F1s, skimmers, bream as well as huge ide and roach.
During the summer months you can draw your peg and then decide if you want to fish for carp or silvers AND you can catch a large enough weight to win or frame with either! Unbelievable really.
During the short period I've been coming here, one thing I've learnt about the venue is the fish absolutely love pellets… and I mean love them! Everything eats them and when I first started coming here I had the blinkers on and fished my own way with maggots and casters etc, but you can't compete as rule with those baits, it's pellets, pellets and more pellets!
It's taken me a long time and quite a few whoppings along the way to accept it! Now, and this was the bit I found hard to swallow, they don't really like hard pellets. Well, the proper carp do, but ALL the other species want to eat expanders, which I can cope with, but here the lads actually feed them as well!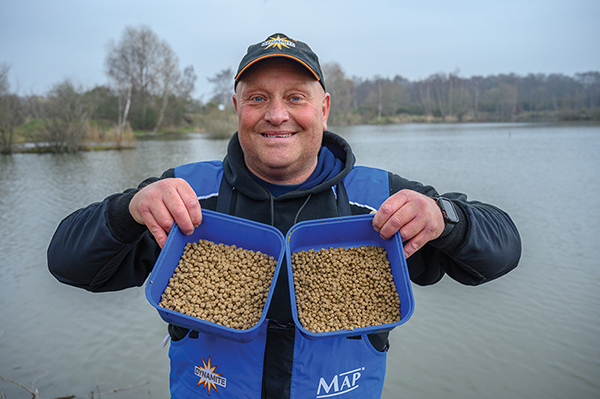 For a long while I couldn't (and wouldn't) do it, which was much to my disadvantage, but I still caught loads and loads of fish on maggots and casters, although the pellets definitely sort the better stamp out and it's the only venue I've ever been to where fishing and feeding expanders is the way to go.
Waggler And Soft Pellets
Again this was a new one for me. During the winter months and early spring on one lake in particular (the Island Lake), I knew a few lads fished and fed expanders on the traditional waggler with weights from 30lb to 60lb common. This really got my juices flowing!
Rod work is, and always has been, my favourite form of fishing, especially when catching silvers on the waggler – I absolutely love it! Sadly it's not something I've had the chance to do for a long long time, so this was an opportunity I wasn't going to miss.
Luckily for me the lads that started this craze years ago, Keith Easton and my mentor Tony Woods, were on hand to explain the basics and the kit needed to make it work, it's always a great head start getting the information you need from the horse's mouth.
Suffice to say, I loved it, and I mean really loved it! The first match I fished on the method I had a truly memorable day catching 35 big 'skim bobs' for 59lb, simply stunning fishing and I was well and truly hooked.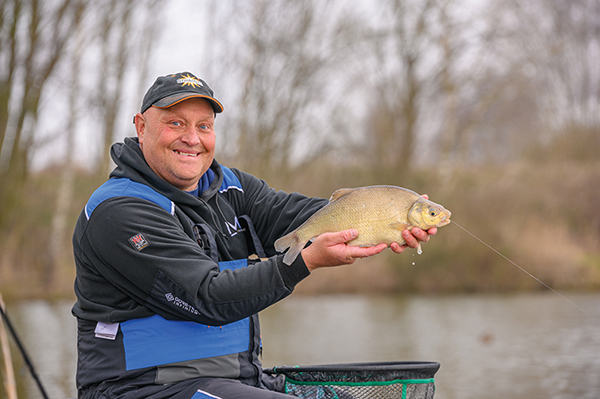 The Basics
We've had a couple of setbacks getting this feature done due to the terrible weather we've encountered during February and early March, and sadly we're just coming out of the best period of the year for this method to be at its peak but hopefully I'll be able to catch enough to show just how good and devastating it is.
The water is still clear and until it starts to colour up when it gets warmer, the fish here will tend to stay out of pole range and firmly in waggler territory.
The method is definitely king on the Island Lake; you can catch some fish on the pole but it's very hit and miss and you often go in and catch a couple and then it's gone! I personally think it's the hooking of fish in the clear wintery water when they're in tight proximity to one another that spooks them and they never return.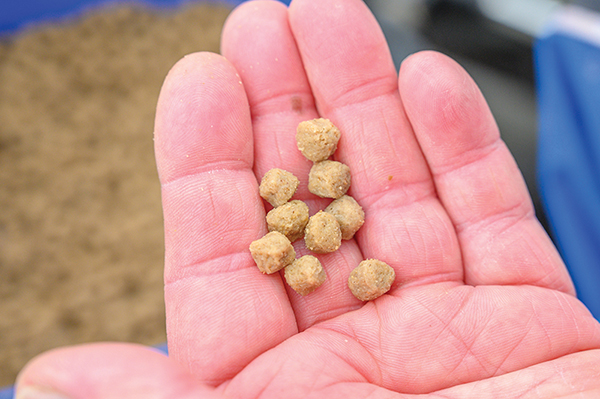 I don't think they go far but being limited to the water we can cover with a pole (we generally feed a nice tight area or two) they just hang back out of harm's way where we can't catch them.
With the waggler, it doesn't matter how good you are with a catty, your bait covers a large area and I believe this is one of the secrets to this method's success. Lots of particles in quite a large area equals more fish being drawn into the swim and I'd be very surprised if your waggler lands in the same place twice, impossible even, so in turn you can probably keep sneaking the fish out of the peg without their buddies ever knowing they are on holiday in your keepnet for a few hours!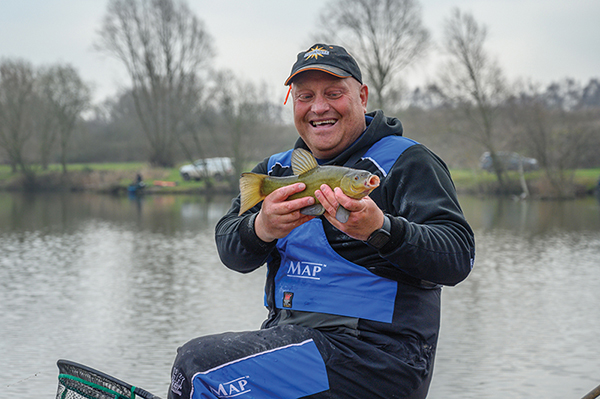 Feeding
As always, feeding is key to getting any method to work. Spring is a funny time of year when you really need to be careful; they want food but not too much or it can easily be game over. I've been feeding and fishing 4mm pellets this back end, the local lads all feed 6mms, but for me they're not right and I feel a 4mm is much better because I can feed more, create more noise and feed over a larger area.
The idea is to attract more fish into the peg, but, being half the size, 4mm pellets don't fill them up so quickly. Today though, I've also got 6mm pellets on the tray as I feel that now it's a little warmer they may want more of a mouthful and roach could possibly be a small problem.
I like to start the session with a couple of decent pouches of pellets, say 50-ish, fed twice over a decent area and then feed steady away with six to eight pellets at a time and go from there.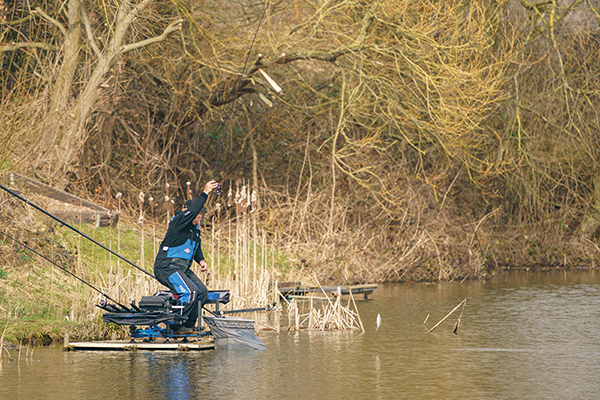 The Session
Well, what a belter of a day! It started in fabulous fashion with the biggest sausage butty in history! Absolutely ridiculous, it must have had 10 sausages in it! While chomping that bad boy down, myself and Match Fishing editor Dave Wesson did some reminiscing about the old days when we used to compete against one another on the various Lincolnshire fen venues some 25 years ago – God we're getting old!
It was quite a good entry point for the session that was to unfold. Back in those days when fishing the waggler, or for silver fish in general, four to 5lb was always a good weight and 10lb to 15lb was brilliant, anything more was exceptional! Fast forward 25 years, we're now totally spoilt with commercial fisheries and their huge abundance of these fish.
For the session I've plonked myself on the Island Lake's Peg 2, a great peg summer or winter, as it holds vast amounts of both carp and silvers. I've never actually drawn this peg in a match (I draw crap as a rule!) so it was nice to see how the other half live!
On the run up to this feature I was a little concerned that I might get carped out as it's been very mild of late and carp populations across the country have certainly woken up. Luckily, we had quite a cold night and a brisk, chill wind was blowing across the venue so being honest it was bang on perfect for what I wanted to show today.
The waggler works its very best when the clarity of the water is still quite clear, keeping the fish away in the open water where they feel safer. I've assembled two MAP Black Edition 13ft Light Waggler rods, which are superb soft, through-actioned models and are ideal for the job.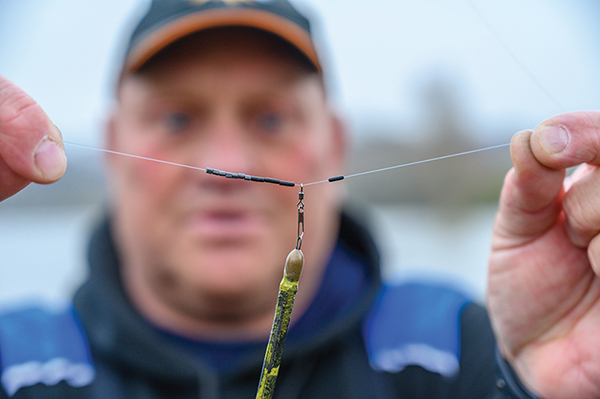 I love the MAP 0.16mm (4lb) Optimum reel line for my waggler fishing as it's silky smooth, very strong for its diameter and has virtually zero stretch, making line pick-up second to none. Being able to hit the bites quickly is vital, especially here where we encounter a lot of super-fast-biting crucian carp. The 13ft rod also helps with this; I know this style of rod is out of vogue these days, but they're a must in my book.
The floats I use are proper old-school hand-made peacock inserts made by the master Scott Douglas, a dying art that he's awesomely keeping alive. Finishing the rig is MAP Power Optimum 0.13mm line. I've found this the perfect diameter as it's not too heavy to put the crafty crucians off, and not too thin to spin up on the retrieve. This is very important because the last thing you want is to be changing hooklengths all day.
The rig is finished off with my go-to winter barbless Guru F1 Pellet hook in a size 14. Now I know a 14 is a proper gaff of a hook, but when buried in a 4mm or 6mm expander the fish simply do not know it's there. The only other rod I have in my bag is a MAP 10 Ultra Bomb rod and this only really comes into action on the worst days weather-wise when the lake is towing like the Trent or it's blowing a hooligan!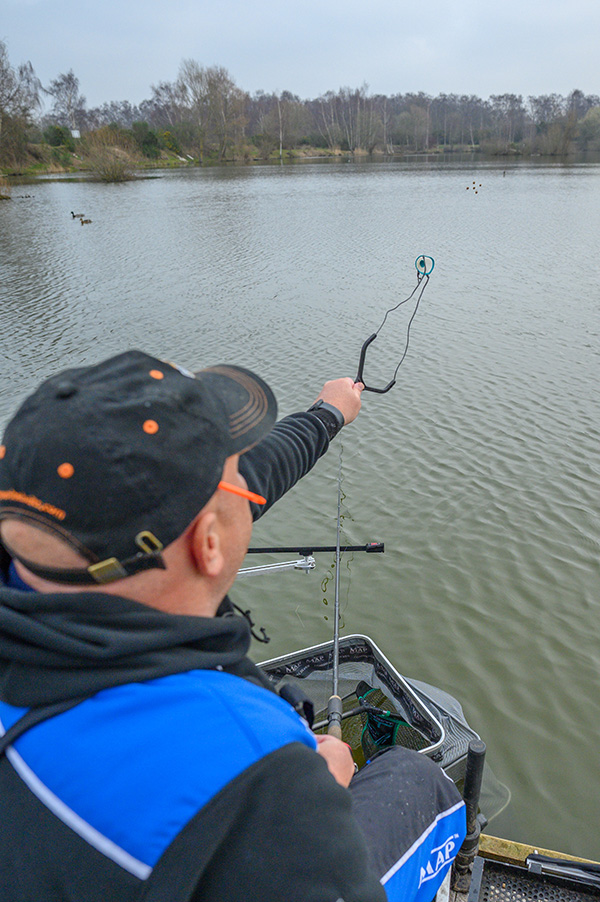 Float choice is very important with fishing with soft pellets on the hook. As the name suggests, it's easy to cast through a soft pellet if casting hard, so you need plenty of weight in the float for it boss the pellet rather than 'whoosh' it out.
I use a very smooth casting technique where, once I've baited up, I simply cast with a kind of looping lob if you like, which is very quick and eases the float out into the swim. I find 4g loading is perfect for me and I incorporate quite a lot of lead into the rig (10 No8 Stotz) as this gives me plenty of presentation variations.
Today, and for 75 per cent of my fishing at 'Messy', I like to have a single No8 on the hooklength knot with a bunch of four No8s 18 inches above this. It's quite a positive 'clunk, clunk' when the rig hits the water.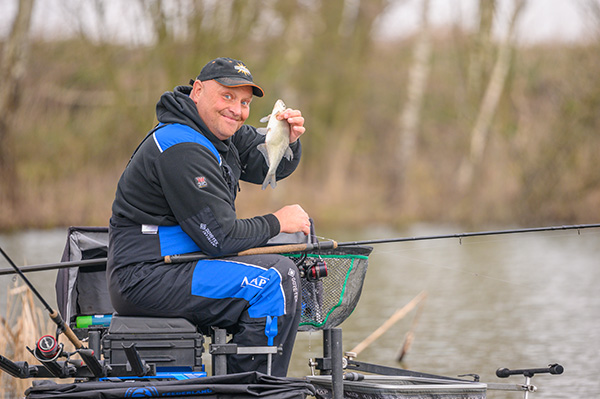 Sometimes if it's towing, I'll bunch it all just off the deck so it acts like an anchor and fish for lift bites, the permutations are endless really. Using Stotz rather than shot make the adjustments really easy and they're dead neat on the line.
That's the business end sorted, now on to the plumbing up. I still haven't found a better plummet than a simple AAA shot pinched on to the hook. It's amazing how accurately you can do this and with a little bit of patience you can literally plumb the peg as perfectly as you can with the pole.
As we know, accurate plumbing is vital when fishing for crafty critters like crucians and F1s as they test your rig accuracy to the limit. Once I'm happy it's perfect, it's a case of hooking it up and marking the blank of the rod where the waggler settles, exactly the same as when you would when pole fishing and the trusty Tipp-Ex pen does the business.
Now here's something I don't understand, but it just works! As you know, when fishing the pole, you generally want to be dead depth or maybe an inch on, but for some reason it's no good presenting your bait like this here on the waggler.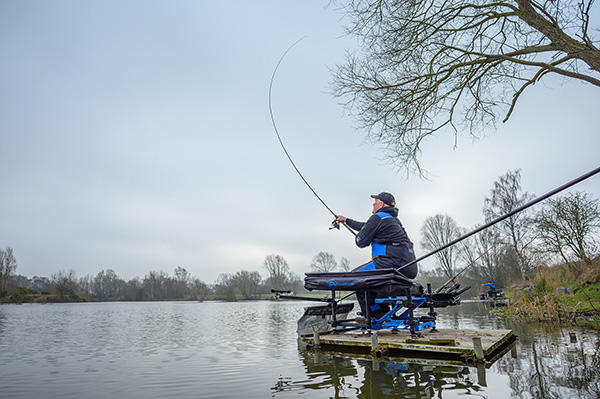 By far the best depth is a float length overdepth (roughly 12 inches) and you'd think you wouldn't see a bite, but trust me it far outscores trying to fish it nice, and don't be scared of putting even more line on the bottom if the float's moving.
Every time I've fished this style I always come away from the bank with a huge grin on my face, and today has been no different. I kicked the peg off with two or three lots of 20 4mm expanders at a range of between 21 to 23 metres and fully expected to possibly wait 40 minutes to an hour for bites.
How wrong could I have been! On only the second or third cast I was into the first quality skimmer of the day at maybe 1lb, which is a lovely stamp to catch on the float. Feeding eight to 10 pellets a chuck, a procession of species graced the net including bream, tench, crucians, pommies (proper silver bream), great big dog roach and even a few F1s got in on the act.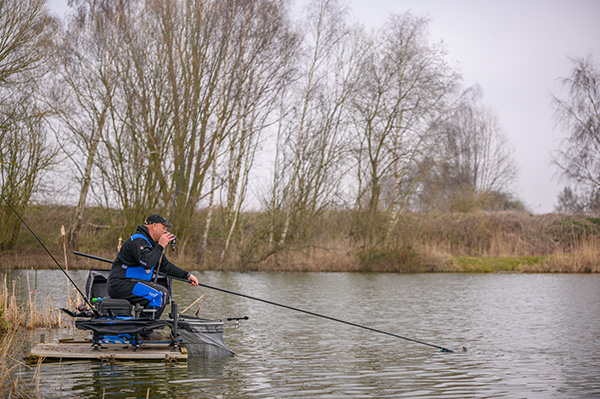 Unbelievable sport, not mad but steady away and I was really enjoying it. Interestingly, a few of the regulars were practising further round the lake on the pole and catching very little, but by varying the pellets I fed (4mm when conditions were still and 6mm when not) I kept total control of the peg.
I even had a spell catching some fish on the second rod, which was set a foot off the deck, it was a bit of a Carlsberg day and I proper, proper enjoyed it.
Today really showed what a deadly weapon in the armoury the soft pellet waggler can be and after seeing it outscoring the pole week in, week out on here, it's really got me thinking why, and would it be just as good on the other commercials I fish?