Win Browning Poles And Rods!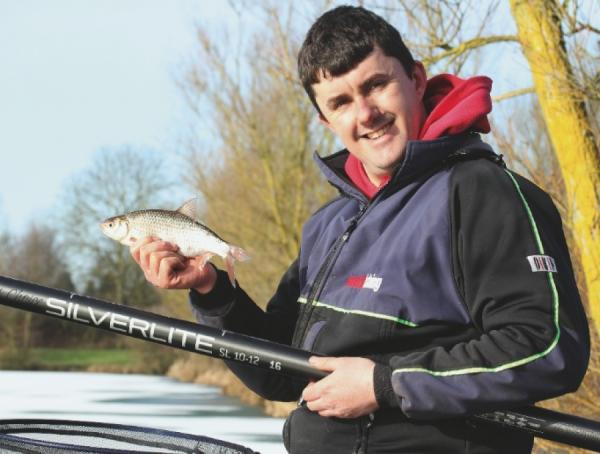 Aston Park Fishery announces big prize Browning winter leagues!

Fancy getting your mitts on a new pole whilst enjoying some winter action? Then get yourself booked on to the Browning Silverlite Silverfish League and the Black Magic League at Sheffield's Aston Park Fishery!
Situated just off junction 31 of the M1 in Sheffield, this popular complex has some exciting matches planned for this coming winter, with some very generous sponsorship from Browning.
The Saturday Silverlite Silverfish League consists of 12 matches, and is a silverfish only event. The venue owner, Alex Mitchell, is excited about the event, and has guaranteed an exceptional payout with the winner picking up at least £1000!
Also up for grabs is a brand new Browning Silverlite 1006 pole package worth £1200!
Last years winner was Pole Fishing regular, Paul Slack. Speaking to us, Paul was already excited and said:
"Last year's league was one of the best winter series I've fished. Of course, it was great winning, but the fishing on offer is the main reason this venue is so popular. I caught 20lb plus bags of silvers when most venues were covered with ice!
"All kinds of different tactics work too. Loose feeding maggots is a great ploy for ide, while fishing with expander pellets or dead maggots, groundbait and micro pellets resulted in sole stunning skimmer catches.
"Bloodworm and joker is also allowed, although you really don't need it! Last year, some of the early and late matches were won with over 60lb plus of silvers!"
The dates for the Silver Fish league are:
17th October
31st October
14th November
28th November
12th December
9th January
23rd January
6th February
20th February
5th March
19th March
2nd April (big money match)
Guaranteed league payout:
1st £1000
2nd £500
3rd £350
4th £200
5th £100
6th £50
Also taking place around the silverfish league is the Browning Black Magic Sunday Winter League. All fish count on this league, and there is a rod plus other black magic prizes to be won on every match! Included in these prizes are two poles!
The dates are as follows:
11th October
25th October
8th November
22nd November
6th December
20th December
17th January
31st January
14th February
28th February
13th March
27th March
Venue owner, Alex Mitchell, told Pole Fishing: "We have 50 anglers booked onto the Silverlite Silverfish league already, and after another recent influx of fish from our own stock ponds on-site, I'm sure the fishing will be better than last year. We've stocked over 10,000 healthy new fish, including ide, roach, chub some pristine crucians, as well as carp from stocky 8oz fish, up to 8lb specimens.
"From our point of view, we want anglers to get plenty of bites throughout the winter and enjoy every match. I plan on giving the prizes out in a golden peg format, so you don't necessarily have to win to get the prizes. Hopefully it's means that everyone fishing the league will get something out of it at some point, and of course enjoy the fishing and banter on the bank."
Note: On both these winter leagues, you are allowed to drop your three worst results.
To book on, and for any further details, contact Alex Mitchell on 07743 845737.