Win! A set of Dynamite Baits Milled Expanders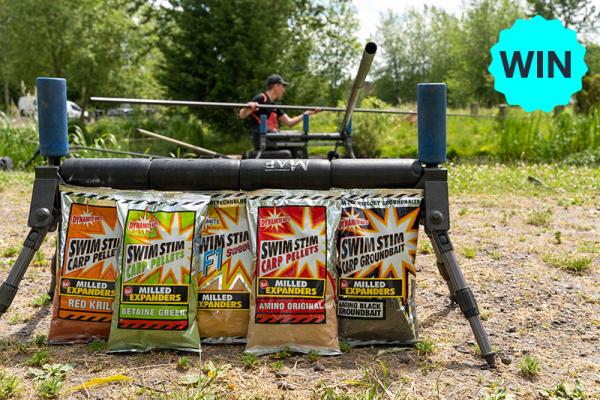 This competition is now closed, the winners were Mitchell Henderson from Leicestershire and Joshua Anderson from Gwent.
Expander pellets are one of the best hookbaits around on commercial fisheries and now Dynamite Baits have milled them down to create a series of ultra-fine groundbaits containing Swim Stim's unique Koi Technology and special feed triggers. This groundbait can be used on its own when fishing methods like the slop, or added to other groundbait mixes as a low feed content additive, or for dusting maggots and other hook baits.
Milled expanders are a great low-feed bait for using in cooler conditions when targeting species like F1s, helping to draw fish to your swim and holding them, without overfeeding.
This range is now available in recyclable packaging and comes in five varieties; Betaine Green, Red Krill, Amino Original, Amino Balck and the new F1 Sweet. And, we've got two sets of all five varieties to give away valued at £22.25 each.
For your chance to win one of two five-bag packs of Dynamite Baits Milled Exapnders, simply answer the following question (multiple enteries will disqualify you):