Win some super Shakespeare Superteam match luggage, worth £299.96!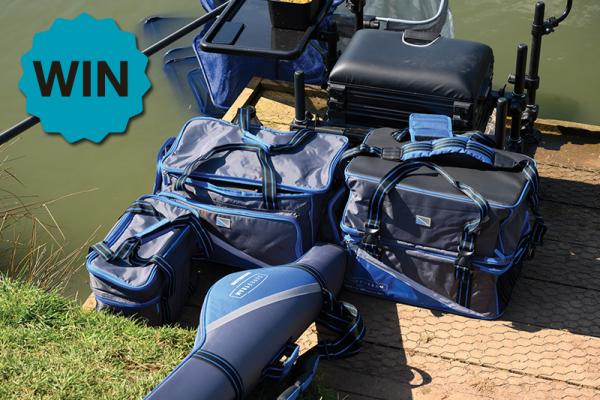 This competiton is now closed, the winner is Michael Ferrier from East Yorkshire.
Good match luggage makes the chore of carrying all your gear from car to peg much easier… and with this set of Shakespeare items all finished in the classy blue and grey Superteam colours you can look pretty smart too!
But even better than that, we're giving you the chance to win them!
Check out what you can win…
Tackle And Accessory Bag
Offering a huge storage capacity this bag can be split into two if you don't need to carry all of your gear, all of the time.
• Mesh side pockets
• Split compartment dividers
• Reinforced and padded shoulder and carry handles
• Reinforced base
RRP: £79.99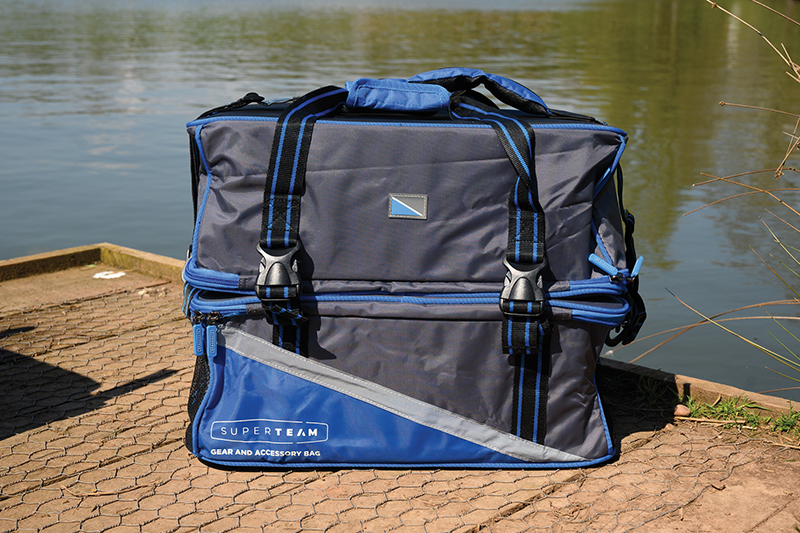 Carryall
Big enough to take clothing, bait, tackle items and more this is a vital piece of any matchman's luggage.
• Huge storage capacity
• Multiple side pockets
• Reinforced and padded shoulder and carry handles
• Reinforced base
RRP: £69.99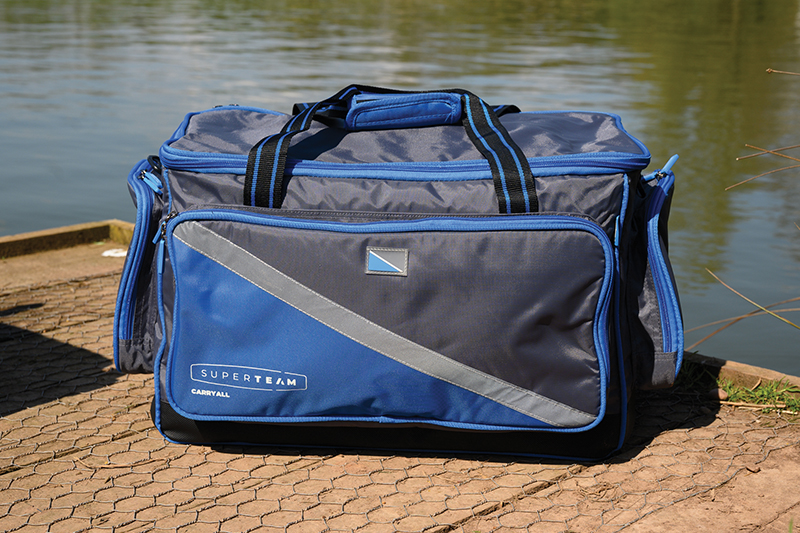 ​Bait Cooler Bag
Keeps bait in tiptop condition, the foil lined split main compartment holds up to eight bait boxes with additional storage space in the lid.
• Mesh pockets for small items
• Reinforced and padded carry handles
• Reinforced base
RRP: £49.99
2-Rod Shellcase
Care and protection for your rods is paramount to ensure they last many seasons without damage. The Superteam Shellcase has reinforced and internally padded side walls and a hard-wearing moulded base, meaning it will take plenty of abuse and keep your rods fully protected, plus durable PVC backed 840D material means that the cases may outlast the rods!
Fitted with strong, reliable and easy pull Superteam zippers and a reinforced and padded shoulder strap and carry handle.
Available in two lengths – 140 x 15 x 24cm and 180 x 15 x 24cm, the prize shellcase is the 180cm version.
RRP: 140cm £84.99, 180cm £99.99
How To Enter
For your chance to win this set of Shakespeare Superteam luggage, simply answer the following question. Good luck!