"an Awesome Fish Attractor"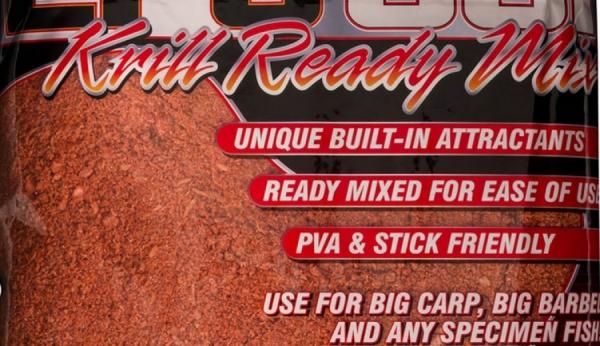 Marlow on the new Krill Ready Mix.
"When it comes to cold water attraction, krill has to be one of the best baits going. In many scenarios, its pulling power is unrivalled – making it one of the best multispecies attractors available." These were the bold words of fish expert, Roy Marlow following the launch of Marukyu's new Krill Ready Mix.
"One of Marukyu's big advantages has always been the fact that we understand the science behind baits so well - and this has allowed us to generate a unique range of fishing baits that no one else can rival in terms of their effectiveness. This is thanks to a unique set of manufacturing processes that increase the attractive qualities of the krill dramatically.
One of the problems that we have had of course, is other companies jumping on the bandwagon and producing products that appear similar. By producing our new product, Krill Readymix, what we have done is create something that is very difficult to copy however, as the dry krill is mixed with a unique blend of proven fish attractors – which is why the end product is so successful.
For the angler on the bank, there are several advantages to this. Firstly, and most simply, it takes all the effort out of mixing the bait- all they have to do is take it out of the bag and use it. This means that angers can add as much krill to their mix as they like, and save the rest for the next time they go fishing.
As a general rule, I advise anglers to use a ratio of 30% of the ready mix in total, which should be added to the other ingredients once the groundbait has been mixed. It has a very high food content, so adding too much to a mix can overfeed the fish – especially at this time of year.
A further advantage to the stuff being 'ready mixed' is that it can be added to the mix that you are already fishing with as a way of giving extra attraction. On hard days, I often start off feeding a mix with a lower feed content, then once I hook a carp, or know there are some milling about, I add the Ready Mix to my groundbait for a boost of extra attraction, and to encourage the fish to get there heads down and hold them in my peg.
In all, it is a great product – and if you haven't tried it yet, it is well worth having a play with this winter!

For more information on the new Krill Readymix, click here.