Up Close: Daiwa Air Z AGS Rods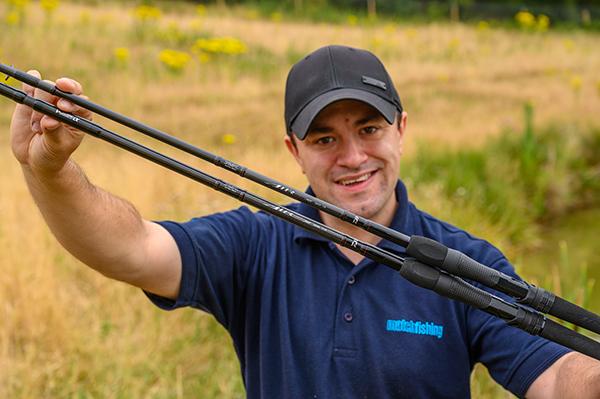 The Ultimate Concept Rods!
Having recently visited the Daiwa UK factory in Scotland and seen the manufacturing and processes that go into building some of Daiwa's flagship rods and poles I was in the fortunate position to be able to take away with me a couple of the amazing Air Z AGS rods to see for myself the level of performance that they deliver – and now having a greater understanding of what I was looking for in terms of that performance I couldn't wait to get out on the bank and catch a few fish.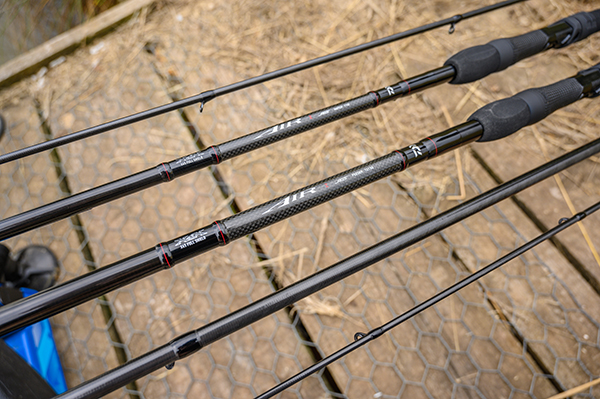 With me I had two rods from the Air Z AGS range – an 11ft Waggler and the 12/13 Feeder so with that in mind I headed to Meadowlands' Lambsdown Lake to give them a thorough workout on some of the venue's hard fighting carp!
The Air Z AGS range includes many different options with both waggler and feeder rods available in different lengths so if you're a commercial angler, natural venue feeder enthusiast or whether you like running a float down a river there will be something in this range that will suit your requirements.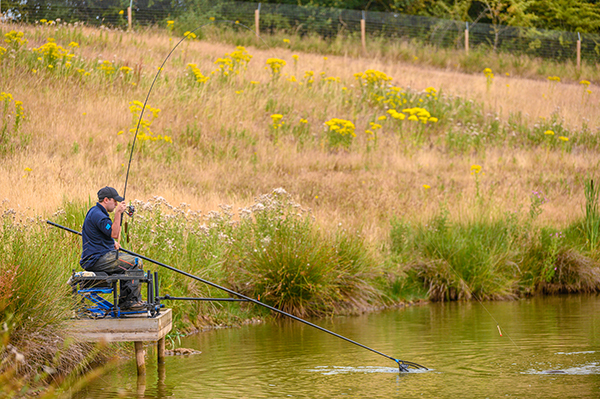 Arriving at Meadowlands just after the hottest day on record it wasn't a surprise to see plenty of fish near the surface so a waggler approach would be perfect.
The 11ft waggler was teamed up with a 3012 Tournament reel loaded with 6lb Hyper Sensor and a 7g Carpa pellet waggler which was light enough to reach the desired area while still retaining a bit of stealth too as casting to cruising fish would be a key tactic on the day.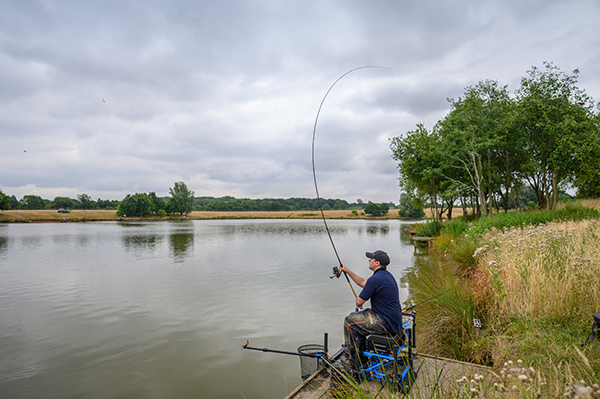 I also set up the 12/13 feeder at 12ft, to fish under the waggler line and possibly a chuck along the margin late in the day too! I really like the dual length option on this rod, especially if you're fishing on a natural venue where you can be at the mercy of conditions and having to up the feeder weight to reach your spot may be required on occasion as well as putting more power into the cast itself, so having the extra length can be a lifeline!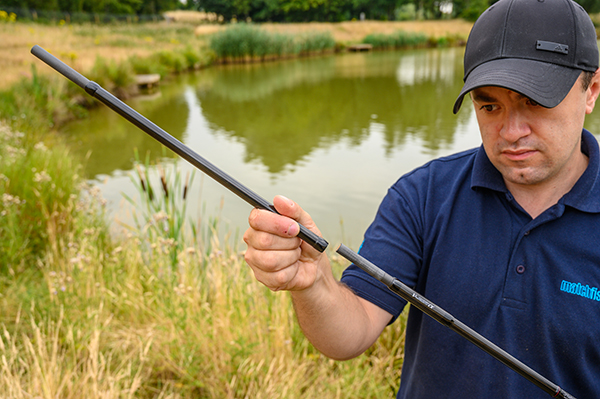 There are no eyes on the extension so there's no need to break the rod down to add it in with is brilliant. This was teamed perfectly with a 4000 sized Tournament reel loaded with 8lb Tournament ST down to a 35g N'ZON method feeder.
Starting on the waggler I was immediately struck by how light these rods are to hold in a fishing scenario, the AGS carbon guides account for a 70% reduction in weight compared with metal rings alone and it certainly showed, what also was apparent was how crisp and responsive these rods actually are when you're casting regularly and striking into fast bites at distance.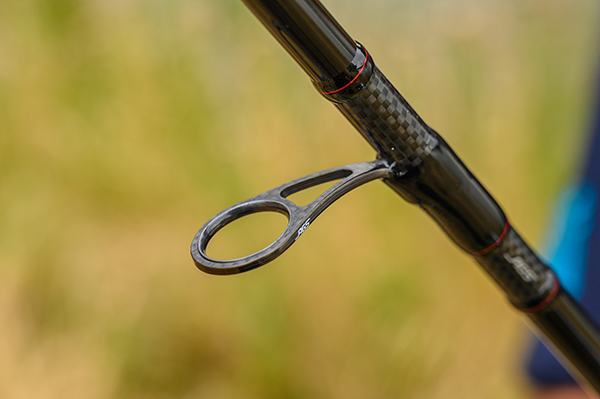 This is down to many of Daiwa's top-level features that are included; the AGS guides, X45X Full Shield which increases the responsiveness and eliminates twist in the blank, HVF Nanoplus which gives greater density to the carbon which ultimately adds more energy into the cast which not only helps with distance capabilities but also aids accuracy.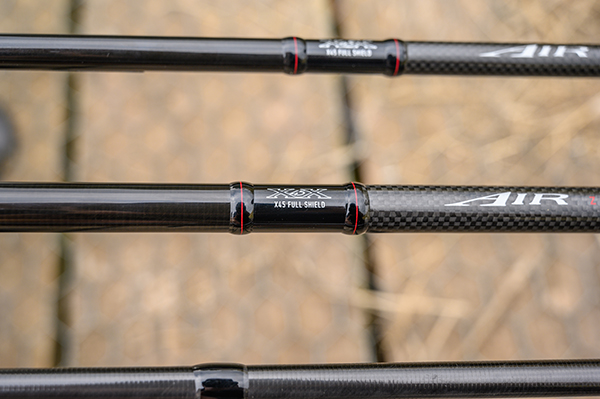 The ALPS Air Pad reel seat and the handle design must be the most comfortable I've ever used too, the grip, the thin armlock cork and Air branding etched into the duplon sections give the rod an incredible look – but everything adds to the performance too which is the main thing!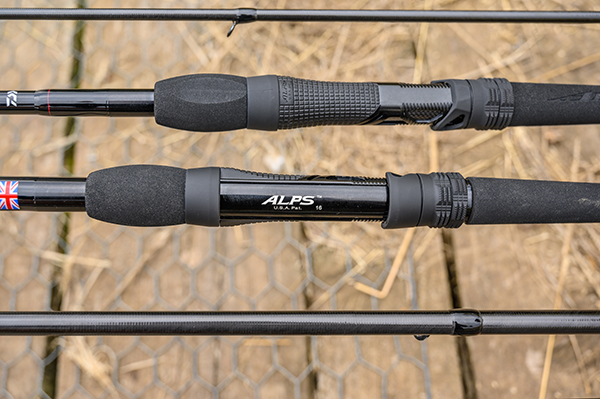 After a few hours of pure bliss catching a number of big Meadowlands carp on the waggler it was time to drop onto the feeder and see if I could get a few bites on the bottom.
It didn't take long for the tip to be going round at regular intervals and the difference here was I was catching a mix of fish, skimmers, stockies and some big carp too which gave me a great indication of how versatile this rod is – similar to the waggler rod the action is very forgiving, has an amazing curvature thanks to the V-Joint system but still has that control element and a bit of backbone which is needed for bigger carp.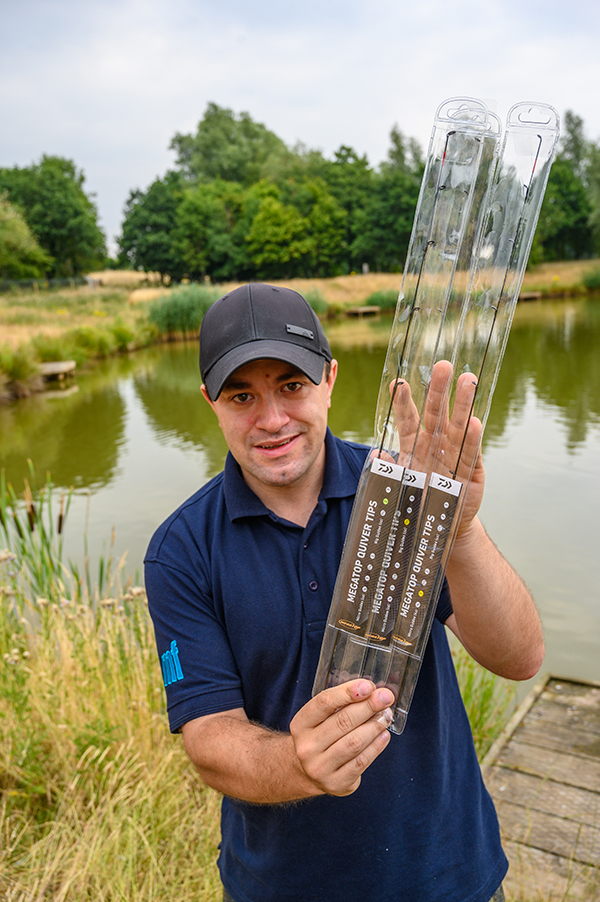 This rod would make an awesome bream rod on a natural water and the 1, 1.5 and 2oz tips are perfectly suited to this. The casting properties are very noticeable with the feeder rods and all those top-level features really come together in delivering a stunning rod that any angler would love to have in their holdall!
With a few tails appearing down the edge where I'd fed some groundbait it gave me the opportunity to catch a few more fish before we called it a day, and what a day it had been.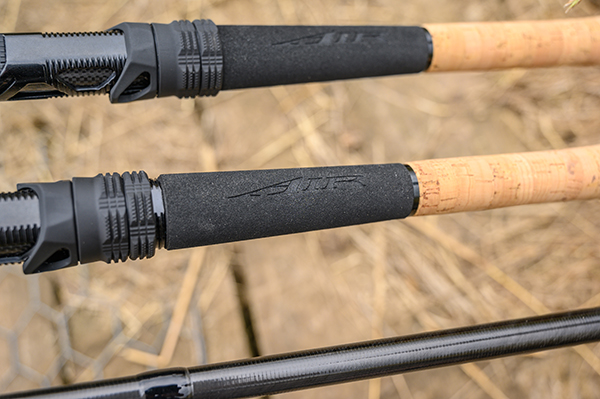 In summary, the Air Z AGS rods are the epitome of a 'concept rod' packed with industry leading technology and world first features, they come at a price, and whether they're right for you, only you can decide. But what I will say is that if you do have the money to part with on a flagship product then you cannot ignore this range!
After a day on the bank using the Air Z AGS rods, I have been blown away by how good these rods are and encourage you to check them out, be prepared to be impressed!
Air Z AGS 12/13ft Feeder
RRP: £685
Air Z AGS 11ft Waggler
RRP: £560