Up Close: Daiwa Matchman Rods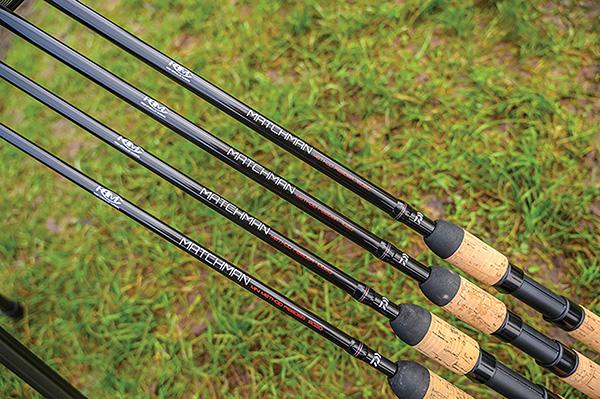 Unbelievable Value!
So the first thing to highlight on the new Matchman range from Daiwa is the price tag. Just £49.99 for the feeder rods, and a budget beating £45 for the waggler rods. So less than a tenth of the price of some of the higher list items in the Daiwa catalogue. But are they only a tenth as good?
Absolutely not! These really are remarkable rods for the money. Well built, with quality fittings and they look pretty nice too. These are among the best value rods that we have tested.
Let's take a closer look at the feeder rods first. I say feeder rods – these are all actually called Method Feeder rods, but are well suited to all kinds of legering that you are likely to encounter on most match fishing venues. HMC carbon blanks are very forgiving.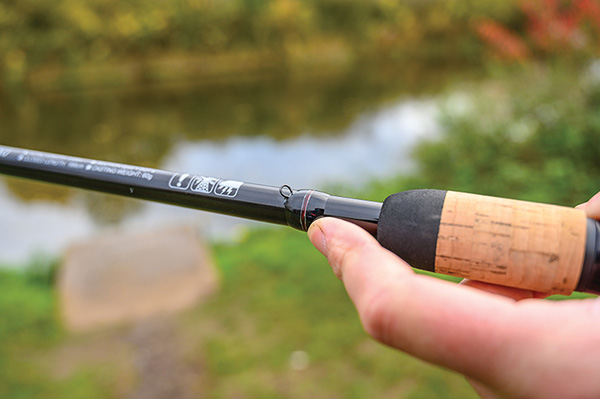 Without doubt, these are great fish playing rods. Perhaps the recovery is hindered slightly compared to more expensive models, but generally they are a joy to have in the hand.
Guides are stainless steel with ceramic eye linings. These look to be sturdy and well fitted. I have seen problems with this type of guide in the past where the ceramic comes away from the steel but these look very well built, so I would be surprised if this becomes a problem with these models.
On to the reel seat, and we see a classy cork fore grip, coming down to a secure DPS reel seat, that can be tightly locked down. The handle, and whole cosmetic effect wouldn't look out of place on a rod three times the price.
Soon, the tip eases round and a large Packington F1 is making a bid for freedom, the rod presenting a lovely through action. As predicted, extremely soft and forgiving, from the tip all the way down the blank. I particularly like the softness and sensitivity of the tip too – this is so important when fishing to features as you often are with the Method feeder. This softness cushions any line bites, and stops the feeder being pulled out of place.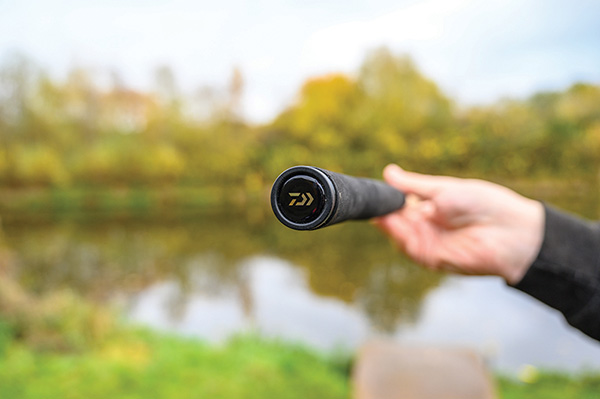 There are four models in the range – 9, 10, 11 and 12ft – all priced at £49.99. Little touches like a hook holding ring and cloth bag give the impression of a much more expensive product. A real winner in my eyes.
On to the pellet waggler rods, and I must say, of the two models in the range I was more reticent on how these would perform. I have seen plenty of budget feeder rods over the years that have been fit for purpose, but to achieve the crispness of blank and responsiveness needed to make a good waggler rod, you generally have to put your hand in your pocket.
Not with these rods though, they are lovely! Unbelievable value for £45 each. Features are similar to the feeder rods. The same classy handle, and reel locking mechanism. Again, an HMC Carbon blank – but how would it perform?
Beautifully! Being November, I thought my chance of pellet waggler action in its truest form was minimal, so I went for a more suited wag and mag approach. This was great for testing the responsiveness of the blank, which was delightful. Crisp on the strike, and not at all pokey.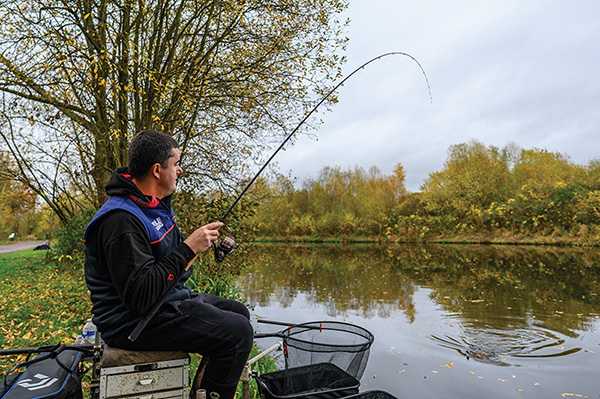 In terms of action, the rod was plenty soft enough to allow me to reel in a procession of small roach, which were the first to the loose-fed maggots party. A gorgeous action.
After 20 minutes, things went ominously quiet and I suspected an F1 or two had moved in to the buffet. Sure enough, a fast dink and smooth strike saw something more substantial hooked. The rod cushioned the strike really well, but you could tell there was oodles of power in reserve in the butt and mid sections. Not an F1, but a small, pretty carp soon graced the pan, and the rod handled it beautifully.
Like the feeder rods, these come in four sizes. 9ft, 10ft, 11ft and 12ft models, again all with that useful hook retention ring and cloth bag.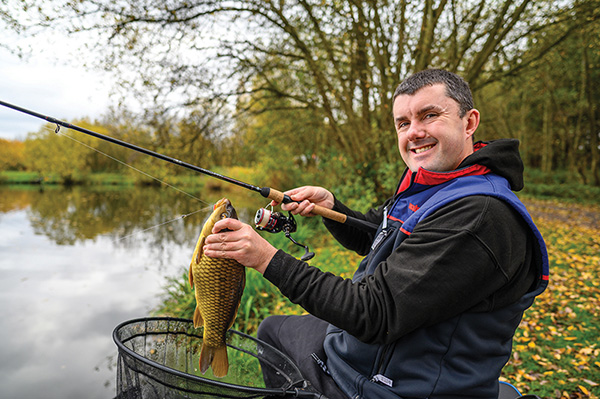 Final thoughts on the range? I hate to say this but it's difficult to see past these rods. Yes, the more expensive models in Daiwa's range are definitely marginally better in terms of fish playing action, and the guides and seats are a higher quality. I can well imagine for precision or distance casting, the Matchmen rods would be shown up by their more expensive siblings too.
But in the hand, and on the bank, these work beautifully. For under £50, they are delightful, and they perform the majority of angling functions just as well as rods well above their price bracket.