Up Close: Juicing It!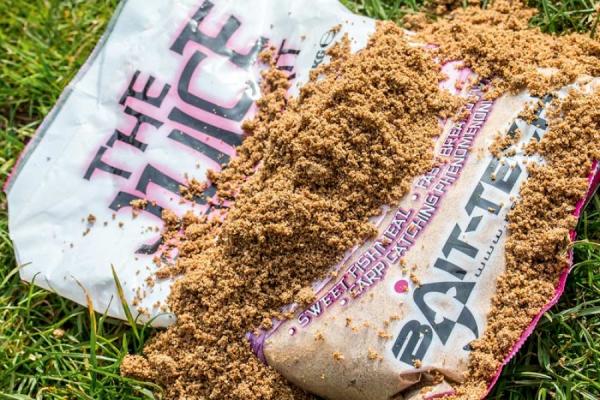 The Juice glug has been one of the biggest and best additives released in the past few years. The super-sweet and thick liquid has caught no end of fish across Europe and has proven to be a winner with all manner of species.
The effectiveness of The Juice could not be argued with so it made sense to try and incorporate that into a groundbait mix.
Fast forward to now and The Juice groundbait is here. This mix has the famous Juice technology included in a sweet fishmeal blend that promises super-fast breakdown rates.
Open the bag up and the aroma hits you straightaway – a lovely sweet smell that is a dead ringer for The Juice. It is a really natural sweet smell too, rather than an artificial chemical sweetness.
This is a fine mix that can be mixed in lots of different ways. Mix it to a 'normal' groundbait texture and it will make hard balls and be packed nicely on to a Method feeder. Yet this stuff amazingly always breaks down quickly and smoothly. No matter how hard you squeeze it, it still breaks down!
It can also be mixed into a lovely smooth slop perfect for those summer F1 sessions. It's a fine 'light' mix too, and hangs in the upper layers nicely.
As mentioned, The Juice is a sweet fishmeal mix, with high quality fishmeals hiding behind that Juice smell. Its not a fishmeal-packed mix by any means but it's in there. If you do want to up the content then mixing this 50/50 with Special 'G' has proved to be a terrific 'high fishmeal' mix among the Bait-Tech consultants.
This is certainly a fantastic groundbait that is not only tremendous for carp, but also for skimmers and F1s. It's highly versatile in terms of mixing and has the pulling power that you would expect from a Bait-Tech blend.
RRP: £3.99
Verdict: A brilliant new groundbait mix that taps into the effectiveness of The Juice.