Up Close: Matrix Transporter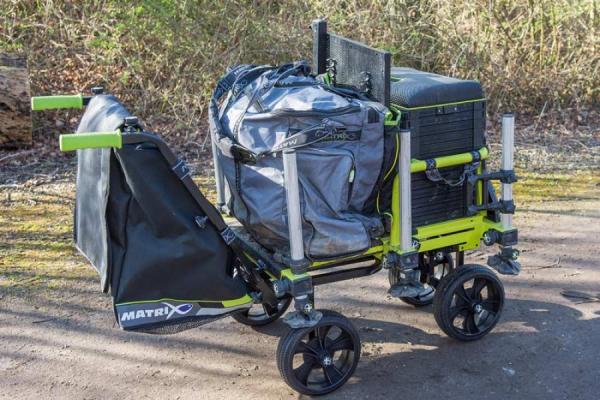 Four-wheel barrows are very much what anglers require these days. They make taking our mountain of kit to our pegs a breeze. Matrix has decided to release its version and try and come up with its own little ideas.
The first thing that immediately grabs your attention is the compact nature of the Transported when it is packed away. It can be packed away into the supplied storage bag to make it a neat solution to storing it in your vehicle.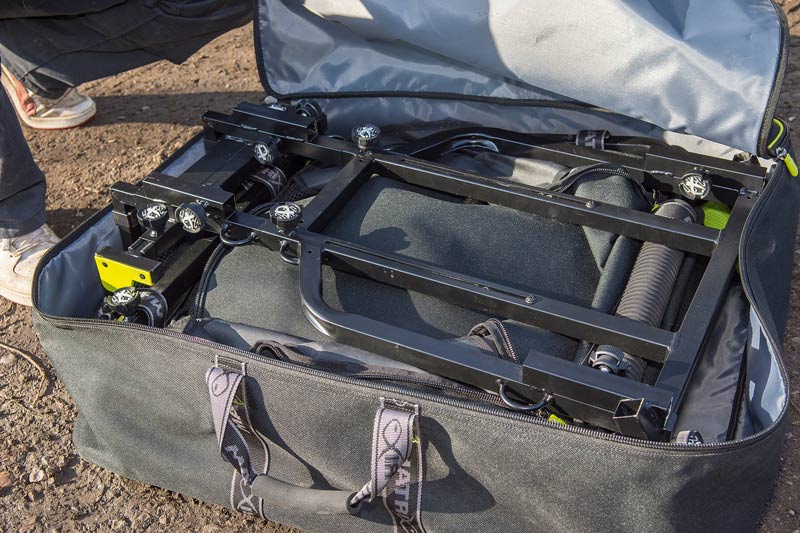 The frame actually compresses in length to make it the right size to fit into the bag. Then once it is removed from the bag it is a simple case of assembling and extending the frame to full size. It can be adjusted to suit the amount of kit that you need to carry too.
A nice touch is the seatbox clamp system. This allows the box to be positioned on the frame and then the clamps are screwed down tight around the box. This secures the box perfectly without the need for bungee straps. This not only fits Matrix boxes but also other 'market leaders'.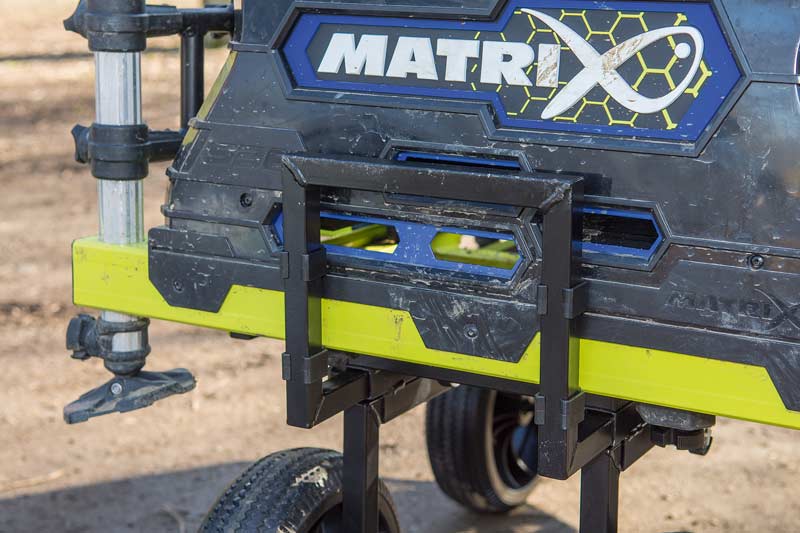 The height-adjustable handles are a nice touch and allow anglers of different heights to get the pushing height bang on. The handle section also has a waterproof storage bag that can carry a few extra items.
The four independent wheels are solid rubber, which not only prevents punctures but also ensures that the transporter glides effortlessly when pushed.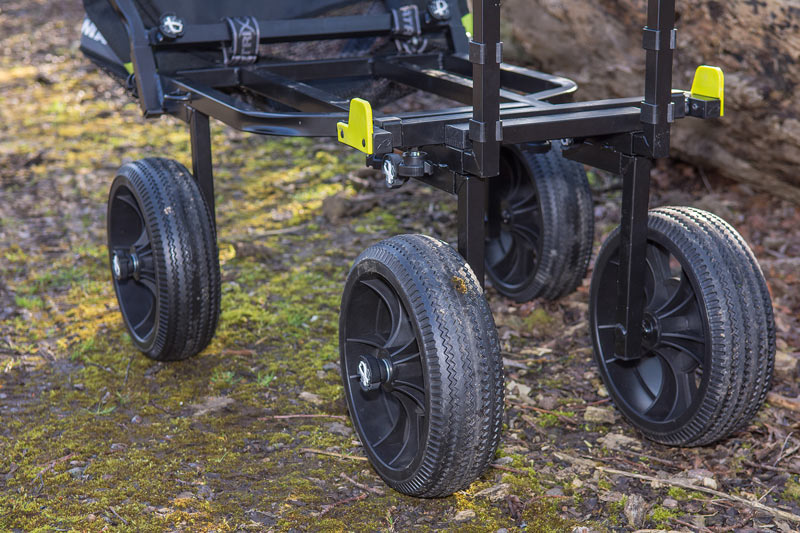 It's a great product and by adding a few simple ideas, Matrix has made a brilliant transporter that makes getting your kit to your peg as easy as it can be!
RRP: £149.99
Verdict: A superb system and packs away tidily too.
Website: www.fishmatrix.co.uk