David Hall Trophy Match 2017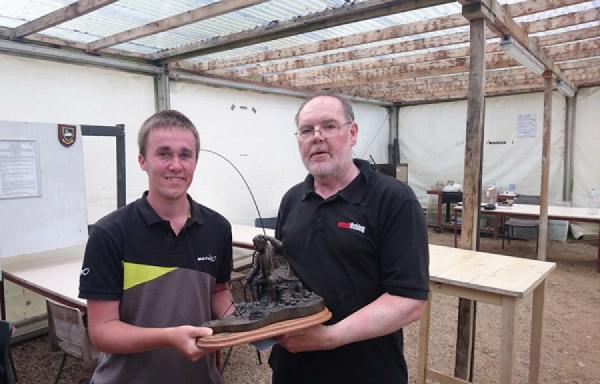 DHP recently ran its third annual David Hall Trophy match, at the fantastic Glebe Fishery in Leicestershire.
This event celebrates the life of company founder David Hall, who passed away in 2015, and his immense contribution to the world of fishing and angling publications.
For once the weather was good and the 38 competitors had a nice day out in the sunshine, although some caught rather more than others. This year's winner was rising star Adam Dowd, who weighed in 223lb of mainly carp, beating Match Fishing editor Joe Carass into second place with 213lb. In third place was England Ladies International Kayleigh Smith with 211lb.
The winner of the Silver Fishpool was Scott Smith, with a fantastic 111lb of bream and skimmers, while the Pro/Am event was won by Matt Godfrey and DHP's Roger Mortimer.
A collection at the draw raised £139 for Macmillan Cancer Support.
Top 10:


1 - Adam Dowd 223lb
2 - Joe Carass 213lb
3 - Kayleigh Smith 211lb
4 - Matt Godfrey 203lb 1oz
5 - Scott Smith 197lb
6 - Des Shipp 194lb 8oz
7 -Andy Findlay 180lb 10oz
8 - Tom Scholey 167lb 15oz
9 - Mick Wilkinson 157lb 12oz
10- Julie Abbott 146lb 9oz


Pictured is Adam Dowd receiving the David Hall Trophy from match organiser David Haynes.