Feeder Essentials: Browning Sphere Hooks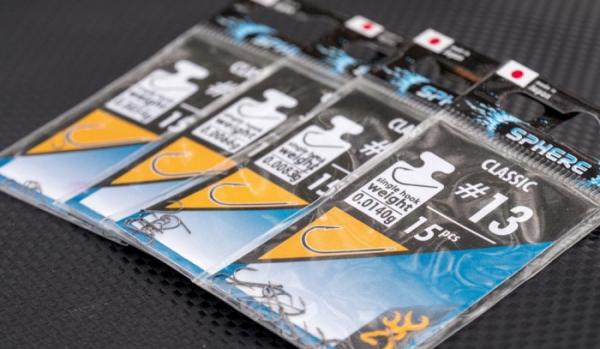 Browning has long held a reputation for producing fishing tackle of the highest order. Quality tackle is what it does, so when we heard the rumour that it would be launching a new range of hooks, we knew what to expect, and we just hoped they would deliver!
The Sphere hook range is a five-strong series of hook patterns aimed at the natural-water angler – five barbed patterns that cover a range of disciplines. The aim when developing this family of hooks was to create the lightest and strongest hooks that they could.
Browning teamed up with one of the world's leading hook manufacturers in Japan, while using their German international Jens Koschnick to help test and design what he felt were the right hooks for the job. The designs and the manufacturing cannot be questioned, so what are they like?
The five patterns really do cover most natural-water situations and if you could only use these five hooks for your silver-fish fishing, then you would be in good order.
The Sphere Match is the first pattern, a modern shape that is hugely popular with feeder and pole anglers when using a variety of baits. This shape is incredibly strong and the Match pattern gives you a durable strong hook that is versatile.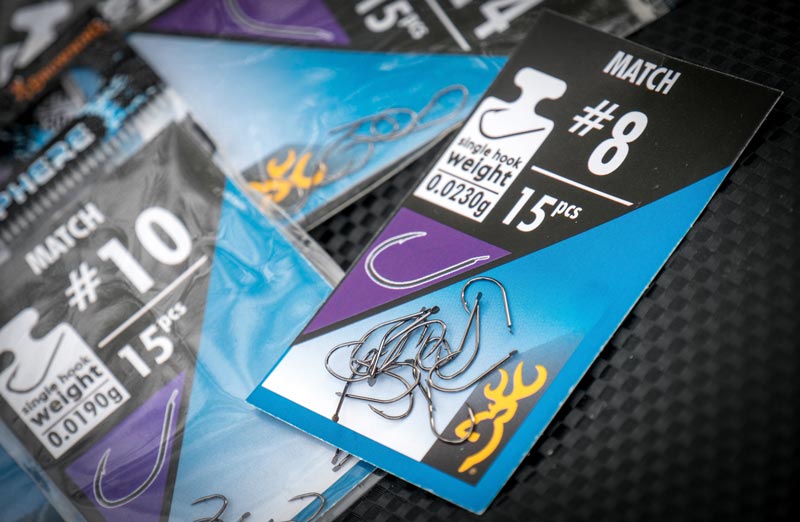 The Sphere Feeder Ultra Lite and Ultra Strong are the same wide-gape shape but in two different strengths. This particular shape has become a must-have for feeder anglers; the wide gape promotes excellent hooking properties. The shape is particularly difficult for fish to eject, helping you hit more bites; having the two strengths gives you options in terms of presentation.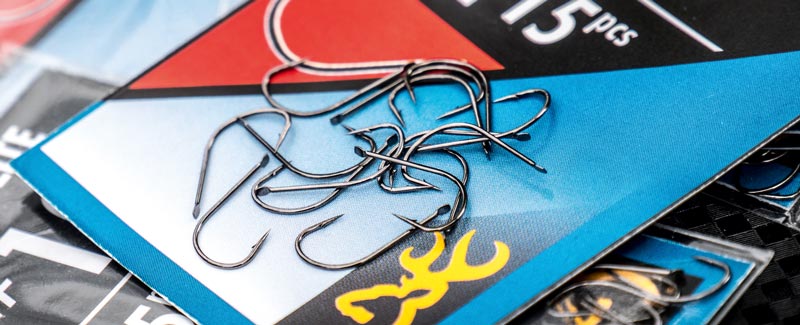 If big fish are the target, the Sphere Beast is worth looking at. A super strong barbed pattern that is ideal when targeting barbel and chub in demanding river situations.
Finally the Sphere range is completed with the Classic pattern. A long shank combined with a round bend, this is a fantastic hook for feeder, pole or waggler fishing where a bit of finesse is required.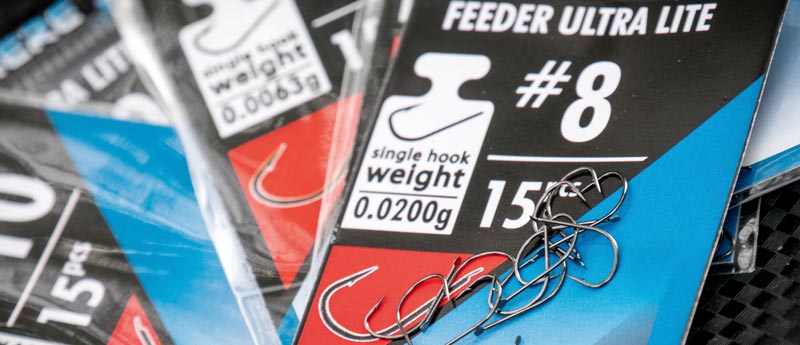 All of the hook patterns feature a subtle black nickel finish that many anglers now prefer over nickel or even bronze finishes. The hook points are incredibly sharp and durable thanks to superior manufacturing processes and materials.
These are stunning hooks, but what else would you expect from a product bearing the Sphere name?
RRP: £1.99 for 15
Verdict: Razor-sharp, black nickel hooks in a nice concise range of shapes.
Website: https://browning-fishing.com