Guest Blogger Adam Logan His Match At Longford Fishery In Derbyshire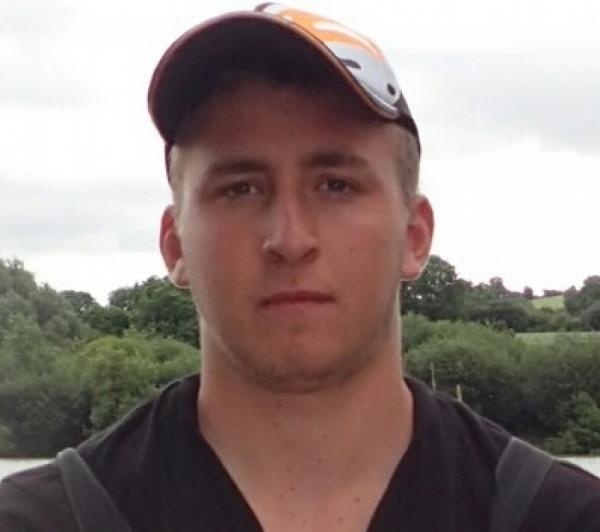 When I arrived the lake we were fishing was very coloured and really cold so I knew that it was going to fish very hard.
I drew an area that doesn't really produce but the upside of it was that I had a lot of room. The weather was really bad with wind and rain but I had the wind over my back, which meant I could present my bait well, which is key in cold-water conditions.
Line one had an island at around 13 metres where I would start without feeding a thing. I used a 10 hollow elastic down to a 4x12 float with 0.13mm main line to a 0.11mm hooklength to a size 18 hook. Line two was also 13 metres out but to my right in the open water, which was the same depth as my third line at six metre, so I could use the same rig. I used 6 hollow elastic down to a 4x14 float with 0.11mm main line to 0.09mm hooklength to a size 20 hook.
Lines two and three would be my skimmer and roach lines because I didn't think the carp would feed.
At the whistle I went out at 13 metres to the island and had two carp in quick succession. The line went quite so I decided to go on my 6m and 13m lines to keep the fish coming, alternating between the two catching the odd roach and skimmers up to around 8oz, which was building my weight up nicely.
Every now and again I would go back to the island to see if any more carp were there and managed to get one more. I had all three carp on corn, which was a standout bait in coloured water and for the roach and skimmers my feed was maggots and micros, all fed through a Cad Pot. On the hook I alternated between maggot and 4mm expander.
I thought the match had fished really hard because six of the 20 anglers had chucked back. I managed 11lb, which was enough for 3rd, with only 13lb winning the match. It was the hardest match I have fished for a long time.