Krilliant Dopping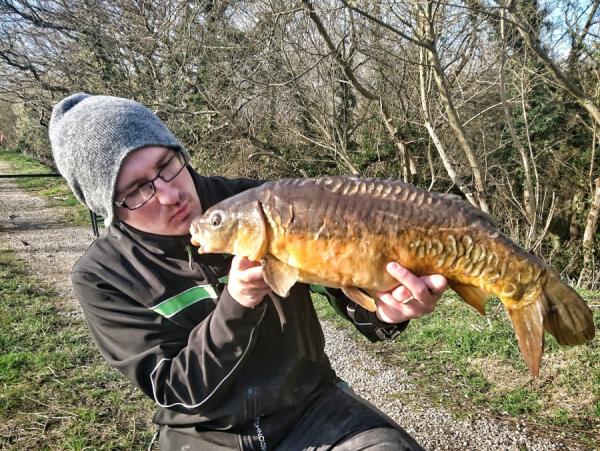 This time of year the fishing slows right down, and commercial carp and F1s can be really tricky to catch.
On one of my local venues Partridge Lakes Fishery, the method of dopping bread on the pole is working really well. It allows you to search your peg to locate pockets of fish without running the risk of over feeding. A little edge I like to use is to flavour the bread with a little of Marukyu's Super Krill Boost Juice. Krill is definitely my favourite addictive in the colder months and can be used on any baits, pellets, maggots or even bread. The Boost Juice colours the bread red, which is something a bit different from the plain old white loaf and also prevents the bread drying out. Dipping a couple of maggots or even pellet in the Krill Juice can also make a great dopping bait, and definitely worth a try.
Get out there, wrap up, keep warm and get on the Krilliant Dopping!
How to prepare the Krill flavour bread -
Microwave 4 slices of thick white bread for 20-30 seconds until slightly warm.
Cut the crust off and flatten each slice using a rolling pin.
Squirt both sides of the bread with the super Krill Boost Juice.
Rub the flavouring into the bread, and wrap each slice tightly in cling film.