Match Fishing June 2017 On Sale Now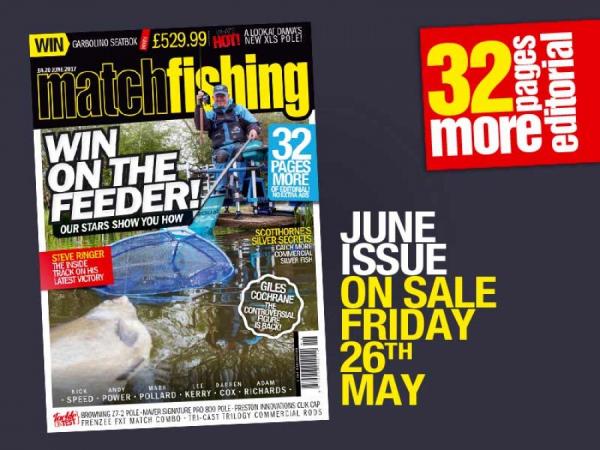 Digital Subscription – Print Subscription - Single Issue

Master The Method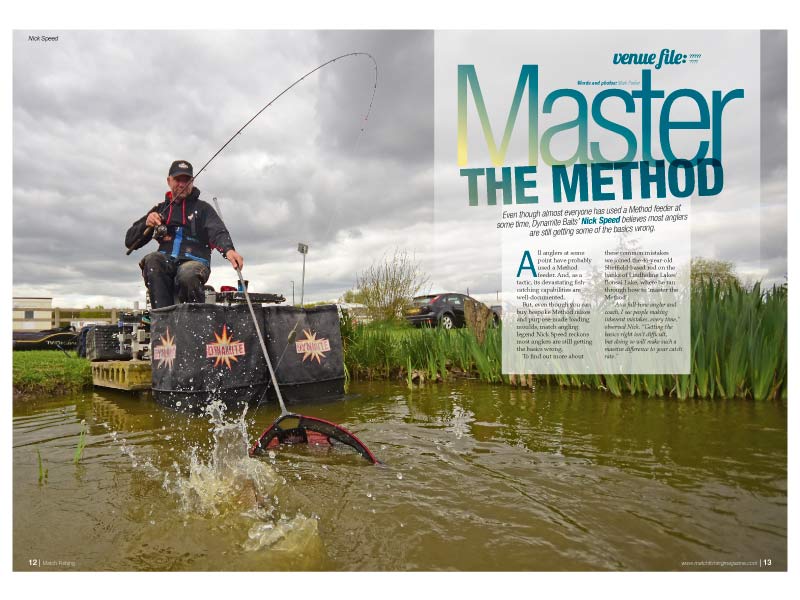 Even though the Method feeder is incredibly popular Dynamite Baits' Nick Speed believes most anglers are still getting some of the basics wrong


"All anglers at some point have probably used a Method feeder. And, as a tactic, its devastating fish-catching capabilities are well documented."
Old VS New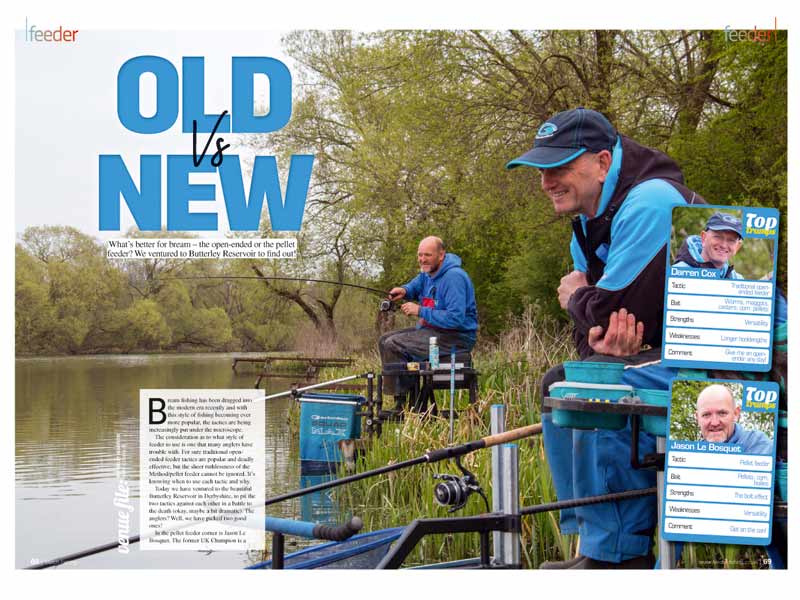 What's better for bream - the open-ended or the pellet feeder? We've ventured to Butterley Reservoir to find out!

"Bream fishing has been dragged into the modern era recently and with this style of fishing becoming ever more popular, the tactics are being increasingly put under the microscope."

Sticky Success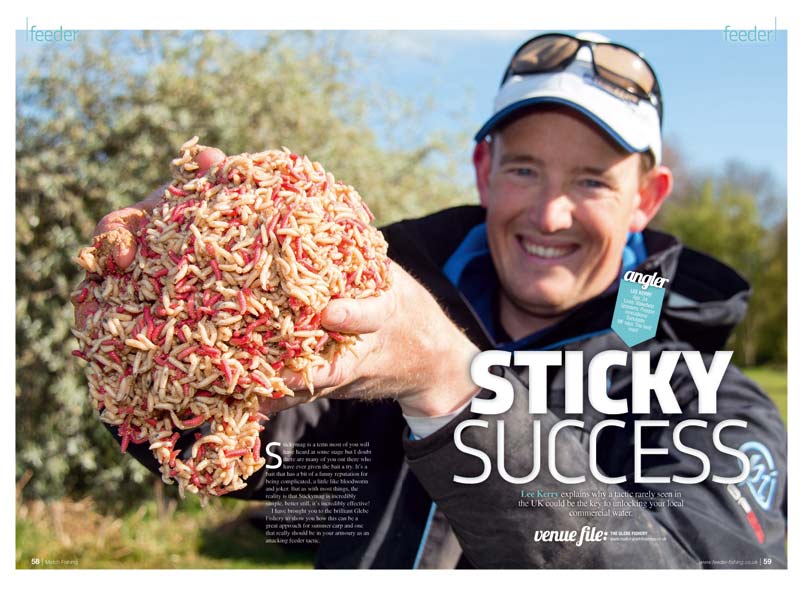 Lee Kerry explains why a tactic rarely seen in the UK could be the key to unlocking your local commercial water


"Stickymag is a term most of you will have heard at some stage but I doubt there are many of you out there who have given the bait a try." It's a bait that has a bit of funny reputation for being complicated, a little like bloodworm and joker."
What's Hot!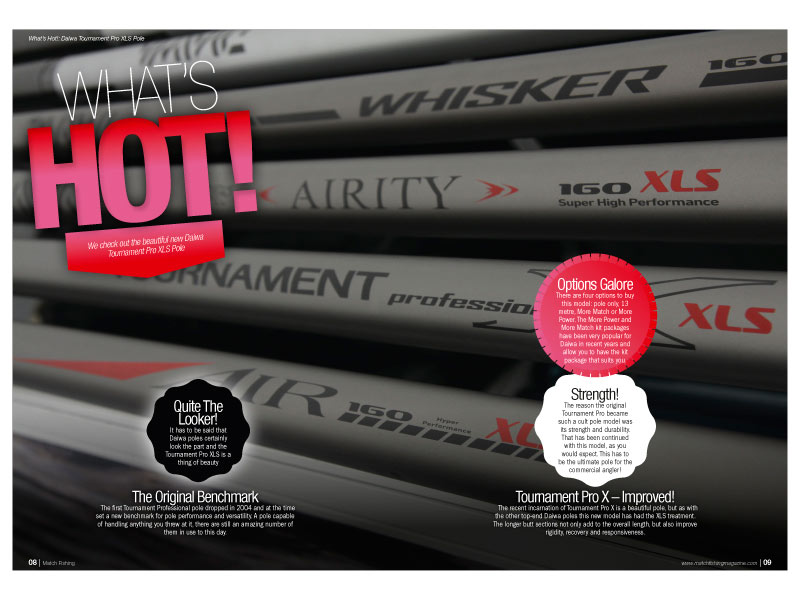 We check out the beautiful new Daiwa Tournament Pro XLS Pole


"The first Tournament Professional pole landed in 2004 and at the time sat a new benchmark for pole performance and versatility."

Szeged Success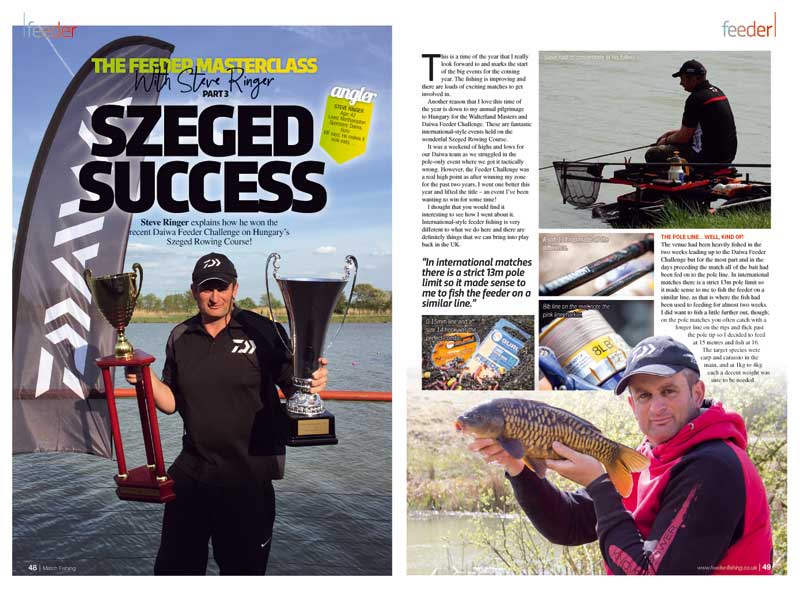 Steve Ringer explains how he won the recent Daiwa Feeder Challenge on Hungary's Szeged Rowing Course

"This is a time of year that I really look forward to and marks the start of the big events for the coming year. The fishing is improving and there are loads of exciting matches to get involved in."

Digital Subscription – Print Subscription - Single Issue